Austin Rivers Net Worth - Look At The Basketball Player's Salary And Contract
Austin Rivers Net Worth
$23 million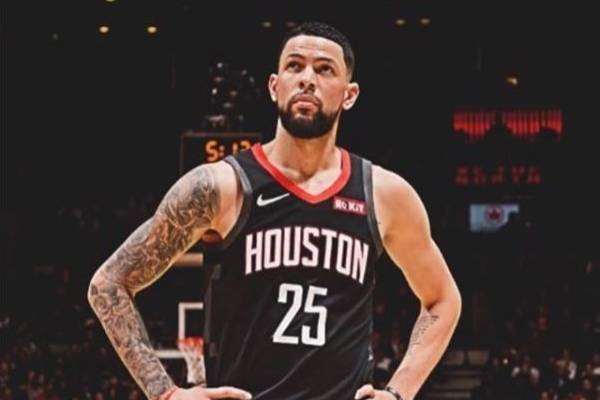 | | |
| --- | --- |
| Birth Name | Austin James Rivers |
| Birth place | Santa Monica, California, USA |
| Profession | Professional Basketball Player |
| Nationality | American |
| Zodiac Sign | Leo |
| Hair Color | Black |
American basketball player Austin Rivers has been playing in NBA games since 2012. He has been part of several NBA teams, including the Los Angeles Clippers and Houston Rockets, and has represented the USA in various international tournaments.
The NBA player has been playing professionally since 2012 and has earned a fortune from his successful career. According to Celebrity Net Worth, Austin Rivers' net worth is estimated to be $23 million.
Danny Green Net Worth - Has A Reported Salary Of $15 Million
Austin Rivers Net Worth And Earnings
As stated above, Austin Rivers' net worth is estimated to be $23 million. Most of his total earnings come from his salary, but he also earns a significant amount from brand endorsements.
Income As An NBA Player
Austin Rivers was part of the Winter Park High School basketball team and led them to their first state title in 2010. He then joined Duke University on their NBA program and participated in their exhibition games in Dubai and China in 2011. Rivers played for Duke's several other games and was declared for the NBA draft in 2012.
Austin Rivers was selected as the 10th overall pick in the 2012 NBA draft by the New Orleans Hornets (Pelicans). He signed a 3-years contract with the Hornets, which was worth $7 million in 2012. He had a promising rookie season but was forced to miss the games after breaking his hand in March 2013.
The American player then spent another two seasons with the Pelicans and was traded to Boston Celtics in a three-team trade. However, he joined the Los Angeles Clippers in another three-team trade involving the Phoenix Suns and the Celtics in 2015. He did well on his first few games, but his broken hand resulted in him missing out on many games.
In 2016, Austin resigned a three-year, $35 million deal with the Clippers and played some of his best games during his career. Two years later, Rivers was traded to Washington Wizards and later to the Phoenix Suns in exchange for Marcin Gortat.
However, he was waived by the Suns, and in December 2018, he signed with the Houston Rockets. Since then, Rivers has participated in many games and showcased his on-court skills. Over the years, Austin Rivers' salary has seen considerable growth, and given below are some of his yearly earnings as stated in Sportrac:
| | |
| --- | --- |
| Team / Year | Earnings |
| New Orleans Pelicans / 2012-13 | $2.2M |
| New Orleans Pelicans / 2013-14 | $2.3M |
| Los Angeles Clippers / 2014-15 | $2.4M |
| Los Angeles Clippers / 2016-17 | $11M |
| Los Angeles Clippers / 2017-18 | $11.8M |
| Houston Rockets / 2018-19 | $1.15M |
| Houston Rockets / 2019-20 | $2M |
The famous basketball players' salary has seen drastic changes over the years. During his last season with the Clippers, he earned more than $11 million, but his yearly earnings declined after being traded in 2018. However, with his form improving with every game, there is no doubt that Austin Rivers' salary will increase in the coming years, raising his total net worth.
Income From Brand Endorsements And Merchandise Sales
Like many other NBA players, Austin Rivers has also gained endorsement deals from various companies. On the court, Rivers is seen wearing Adidas jerseys and sneakers and reportedly owns around 200 pairs of sneakers. He has also advertised products from brands like Motile on his Instagram, which helps him earn a significant amount.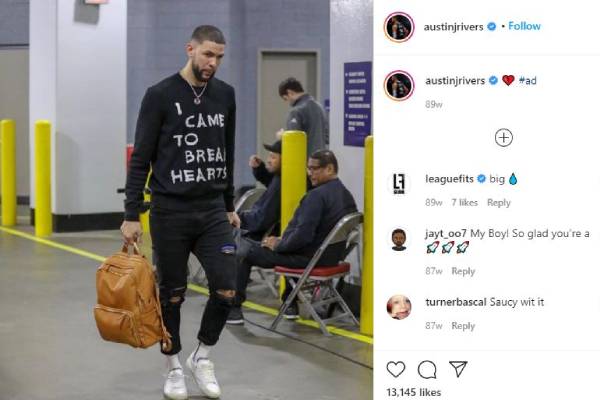 Along with endorsement deals, the NBA player also pockets a considerable sum from the merchandise sales. Several authentic Austin Rivers merch item is available on official NBA store, some of which are listed below:
Men's Houston Rockets Austin Rivers Jersey - $69.99
Youth Houston Rockets Austin Rivers Jersey - $49.99
Women's Houston Rockets Austin Rivers Jersey - $49.99
Men's LA Clippers Austin Rivers Replica Jersey - $28.99
Along with the above-mentioned items, fans can also purchase custom made hats and other accessories with Austin's name on it. Since his name is used on several of these products, Austin Rivers' net worth must include his earnings from the merchandise sales.
Lifestyle And Assets
Austin Rivers has earned millions of dollars from his career as an NBA player and now lives a lavish lifestyle. He has used his hard-earned money on properties and several other assets. He owned a house in Pacific Palisades while playing for the Los Angeles Clippers. According to the Los Angeles Times, he paid $6.1 million for the property in 2016 but sold it for $6.925 million in 2019.
Austin also owns a house in Winter Park, Florida, for which he reportedly paid $4.5 million. The 5,624-square-foot home is in one of the most sought-after residential areas and shows the lavish lifestyle that the player enjoys. Along with properties, Rivers has also spent his money on many luxury vehicles.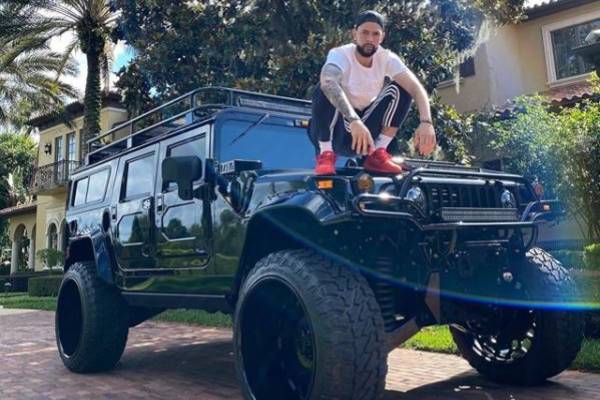 Looking through his Instagram handles, we can see that Rivers owns several cars, including a Ferrari SF90, Ferrari 488 Pista, which costs around $350K, a 2006 Hummer, also known as Apollo A1. He also set up a new Instagram account dedicated to his car collection named riversofcars. All of this shows the lavish lifestyle that Austin enjoys.
Trivia
Austin James Rivers was born in Santa Monica, California, on August 1, 1992.
He is the son of former NBA player Doc Rivers and his ex-wife, Kristen Rivers.
His brothers Jeremiah Rivers and Spencer Rivers both play basketball while his sister, Callie Rivers, played volleyball while attending the University of Florida.
Austin became the first NBA player to play for his father when he played for the Los Angeles Clippers.
He has a son named Kayden James Rivers, who was born in 2018.
Explore more on eCelebrity Spy and get updates on Celebrity News, Wikis, Net Worth, and More.