Billy Gibbons Net Worth - Income And Earnings As A Singer, Actor And Producer
Billy Gibbons Net Worth
$60 million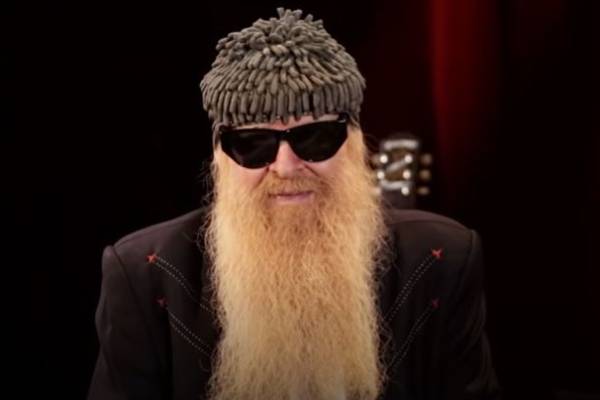 | | |
| --- | --- |
| Birth Name | William Frederick Gibbons |
| Birth place | Houston, Texas, USA |
| Profession | Singer-Songwriter, Actor and Record Producer |
| Nationality | American |
| Zodiac Sign | Sagittarius |
William Fredrick Gibbons, or simply Billy Gibbons has established himself as one of the best musicians in the music business. He has found fame as a singer-songwriter, music producer as well as an actor. Over the years, the artist has also tried his hand on various businesses and tasted considerable success in these fields.
From his highly successful career in the movie and music industry, the famous artist has earned millions over the years. According to Celebrity Net Worth, Billy Gibbons's net worth is estimated to be $60 million.
Aaron Hagar - Artist and Sammy Hagar's Son
Billy Gibbons Net Worth And Earnings
As stated above, Billy Gibbons has an estimated net worth of $60 million, which comprises income from albums sales, tour income, and salary from films.
Income From Music
Billy Gibbons was interested in music from an early age as he grew up surrounded by it. He received his first electric guitar at age thirteen and even had experience in a recording studio. He founded his first band, The Moving Sidewalks, and recorded numerous songs with them in the late sixties. The group's first full-length album, Flash, was released in 1968 and gained recognition after opening for The Jimi Hendrix Experience.
A year later, he formed another band, ZZ Top, and recruited Dusty Hill as the bassist/vocalist and Frank "Rube" Beard as the drummer. The group has enjoyed significant success since its formation and is still active now. Along with his own band, Gibbons was also part of various other bands and artist's albums and tours. He has collaborated with many artists including, Sammy Hagar, Les Paul, Kid Rock, among many others.
After working with various artists for years, Billy announced his solo project in 2015 and released his debut solo, Perfectamundo, the same year. Since then, he has released one more record, and one is still in works. Many of his music, whether in group or solo, has tasted great success. The albums have sold millions of copies, and some of them with their prices are listed below:
| | |
| --- | --- |
| Albums | Prices |
| Perfectamundo | $12.86 (Audio CD) |
| The Big Bad Blues | $11.49 (MP3) |
| Flash (Moving Sidewalks) | $16.20 (Vinyl) |
| ZZ Top's First Album | $29.98 (Audio CD) |
| Eliminator | $21.59 (Vinyl) |
| Degüello | $18.69 (Audio CD) |
In addition to the album and single sales, the talented musician has also earned an enormous sum from multiple tours he has been on. He has performed with various artists and bands over the years and has undoubtedly made millions from it. From all of his earnings from album sales and tour income, Billy Gibbons' net worth has seen significant growth.
Income From Acting
In addition to music, Gibbons has also showcased his talent through acting. He has guest-starred in many television series like King of the Hill, CSI: Miami, Deadwood, among others. His most famous and notable role was in Bones as the significant character Angela's dad. He has also narrated the show Hand Built Hot Rods.
Also, he has provided soundtracks for many movies as well as television shows and even performed in a few of them. All of these appearances have undoubtedly managed to earn him a large amount of money as salary, which helped increase Billy Gibbons' net worth.
Income From Merchandise Sale
Like every other musician, Billy also has his own line of merchandise. These include products like t-shirts, bags, sweatshirts, jackets as well as baby clothes. Some of these items and their respective prices are listed below:
BFG Emblem Unisex T-Shirt - $29.99
Live IV Ladies' Long Sleeve Tee - $39.99
Gibbons Black on Black Cuffed Beanie - $29.99
Live II Unisex Hoodie - $44.99
Gibbons Hooded Sweatshirt - $33.99
Gibbons Tote Bag - $20.00
Live I Infant Bodysuit - $25.99
All of these merchandise products are available for purchase in the artist's online store. Along with these items, Gibbons has also partnered with fellow rocker, Tim Montana, to introduce a new hot sauce line. The sauce line named Beez & Teez Whisker Bomb is available online and in selected stores in Texas.
Gibbons has also published a book titled Billy F Gibbons: Rock + Roll Gearhead, where he has shared his love of music and vehicles. All of these product sales have undoubtedly helped increase Billy Gibbons' collective earnings.
Lifestyle And Assets
With the millions he has amassed from his successful career, Billy Gibbons now lives a comfortable lifestyle. He lives in a beautiful mansion in Los Angeles with his wife, Gilligan Stillwater. The Texas rocker had restored the house and now contains a studio along with other features. He also reportedly owns another property in Houston, Texas.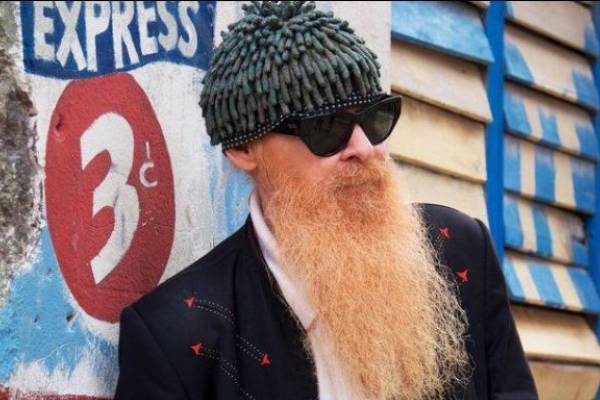 In addition to beautiful houses, Gibbons also has an extensive collection of old and new luxury cars. His fascination with cars began after he bought a Cadillac Eldorado with his first royalty check. Other vehicles that the star has on his name include 1933 Ford Coupe, 1962 Chevrolet Impala, 1958 Ford Thunderbird, among many others. All this shows the lavish lifestyle that Gibbons enjoys.
Facts
Billy was born on December 16, 1949, to father Frederick Royal Gibbons and mother, Lorraine Gibbons.
Gibbons married his longtime girlfriend, Gilligan Stillwater, on December 14, 2005.
He wears a unique headpiece, a braided-cloth cap which he got in a visit to Vienna. Gibbons traded his hat with the chief of Bamileke people for the cap.
Billy is regarded as one of the greatest guitarists and was ranked at number 32 in the Rolling Stone list in 2011.
Get More Updates In News, Entertainment, Net Worth, and Wikis In eCelebrity Spy.