Brett Brown Net Worth - How Many Millions Does He Earn As A Salary?
Brett Brown Net Worth
$5 million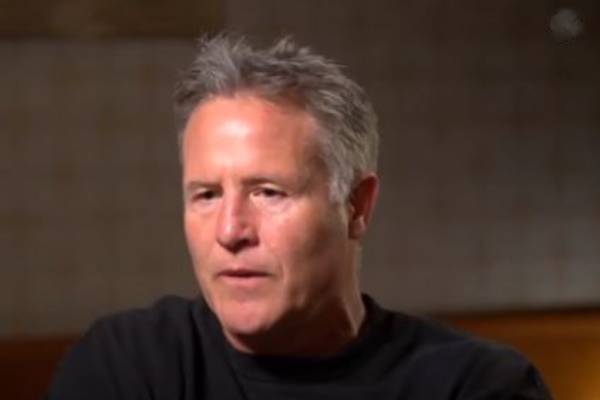 | | |
| --- | --- |
| Birth Name | Brett William Brown |
| Birth place | South Portland, Maine, USA |
| Profession | Basketball Coach |
| Nationality | American |
| Zodiac Sign | Aquarius |
| Hair Color | Blonde |
American professional basketball coach Brett Brown is famous for his time as the head coach for the Philadelphia 76ers. He has also coached Australia's national team and has head coaching experience in the Australian league, National Basketball League (NBL).
The American coach's career includes his time in the Australian basketball league, NBL, and the famous National Basketball Association (NBA) in the US. He has not only gained massive success from his career but also earned a fortune from it. According to Celebrity Net Worth, Brett Brown's net worth is estimated to be $5 million.
Brett Brown Net Worth And Earnings
As mentioned above, Brett Brown has an estimated net worth of $5 million. He accumulated this fortune from his career as a coach for various NBA and NBL teams.
Mike Budenholzer Net Worth - Income And Salary As An NBA Coach
Income As An NBL Coach
Brett Brown started playing basketball as a child and was part of his high school team. He then attended Boston University and played four seasons under Rick Pitino. During his senior year, Brown helped his team make an appearance in the 1983 NCAA Tournament. After graduating, he worked for AT&T and saved enough money to go on a backpacking trip to Oceania.
During his trip to Oceania, Brown took up a coaching job with the team, Altos Auckland, in New Zealand. He was then offered the position of an assistant coach by the Melbourne Tigers in 1988. Brett went on to serve as the assistant coach for the Tigers until 1993, and he went on to join the North Melbourne Giants as their head coach.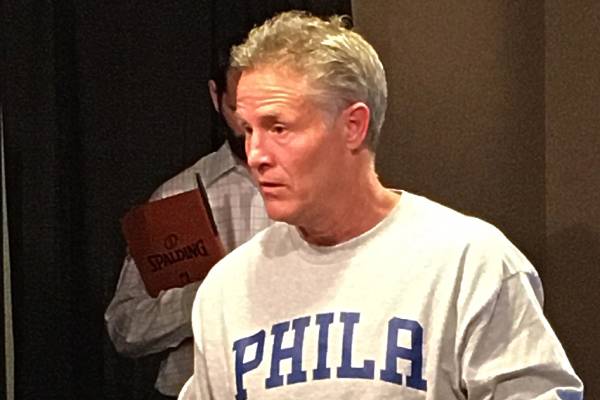 Brett led his team to a championship victory in 1994 and was named the NBL Coach of the Year for his hard work. He continued to work for the Giants for the next four years and earned a considerable sum from his time at the NBL. He returned to Australia in 2000 to coach the Sydney Kings for two years.
The American professional coach spent more than eighteen years coaching various teams in the Australian league. He has also been a part of the coaching staff of the Australian national team since 1995. From his time as the head coach in various Australian professional teams, Brett Brown's salary must have been substantial, which in turn helped increase his total net worth.
How Much Does Brett Brown Earn As An NBA Coach?
After working in the Australian league for eighteen years, Brett moved back to the US and accepted the position of director of player development for the San Antonio Spurs in 2002. He was previously linked with the Spurs in the 1998-99 season when he became a member of the basketball operations department. He was not paid for the position and chose to return to Australia, where he coached Sydney Kings.
Brown's second tenure with the Spurs created a great buzz, and he was credited for focusing on their lesser-known players. He was then promoted to assistant coach in 2007 and worked under head coach Gregg Popovich. He won four NBA championship as a member of the Spurs' coaching staff.
In 2013, Brett was announced as the head coach for the Philadelphia 76ers. He signed a 4-year contract with the 76ers and became the second person after Mike Dunlap to be a head coach in NBA and NBL.
Even though he is a seasoned coach, the first few years with the Philadelphia 76ers did not generate a satisfying result for Brown. However, in 2015, he signed a contract extension with the 76ers and continued coaching them. He was also named the interim general manager of the team in 2018. However, after the team was swept out by Boston Celtics in the first round of the 2020 NBA playoffs, Brett was fired from his job.
Throughout his seven years as the head coach for the Philadelphia 76ers, Brett managed to earn for his work. While the exact amount of his salary is unknown, there is no doubt that the yearly earnings as a head coach helped increase Brett Brown's net worth significantly.
Lifestyle And Assets
With a net worth of $5 million to his name, Brett Brown has lived a lavish lifestyle. He previously lived in Australia but has now moved back to the US and is residing in Pennsylvania. The American coach is very private about his life and rarely talks about himself in the media. With new job opportunities on the horizon, we hope to know more about Brown and his life.
Trivia
Brett William Brown was born in South Portland, Maine, on February 16, 1961.
He attended the South Portland High School and then graduated from Boston University.
He met his wife, Anna Brown, in Australia and got married there.
He is a father to three children, Julia Brown, Lauren Brown, and Sam Brown.
He resigned from his role as the head coach of the Australian national basketball team in October 2020.
Get More Updates In News, Entertainment, Net Worth, and Wikis In eCelebritySpy.