Gregg Popovich Net Worth - Leaves 4 Figure Tips And Spends Millions On Team Dinner
Gregg Popovich Net Worth
$40 million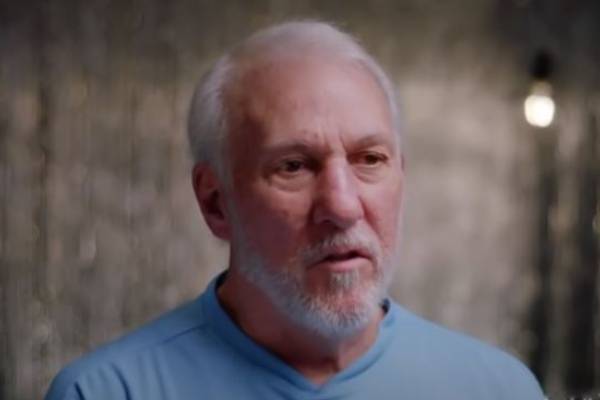 | | |
| --- | --- |
| Birth Name | Gregg Charles Popovich |
| Birth place | East Chicago, Indiana, USA |
| Profession | Basketball Coach and General Manager |
| Nationality | American |
| Zodiac Sign | Aquarius |
| Hair Color | Grey |
Gregg Popovich is an American basketball coach and general manager who has been part of the National Basketball Association (NBA) for many years. He is the president and head coach of the NBA team San Antonio Spurs and has won numerous tournaments with the team.
As one of the most successful coaches in NBA history, the American coach has earned millions from his career. According to Celebrity Net Worth, Gregg Popovich's net worth is $40 million, which includes his salary as the coach and president of San Antonio Spurs.
Phil Jackson Net Worth - Earning As A Former Basketball Player And Later Turned Coach
Gregg Popovich Net Worth And Earnings
As stated above, Gregg Popovich has an estimated net worth of $40 million, most of which comes from his earnings as a president and head coach of the NBA team. He reportedly pockets a salary of $8 million per year from his career.
Income From His Early Career
Gregg Popovich attended the United States Air Force Academy and graduated where he played basketball for four seasons. After graduating from college, he served five years of active duty in the United States Air Force. During his time there, he toured the Soviet Union and Eastern Europe with the US Armed Forces Basketball Team.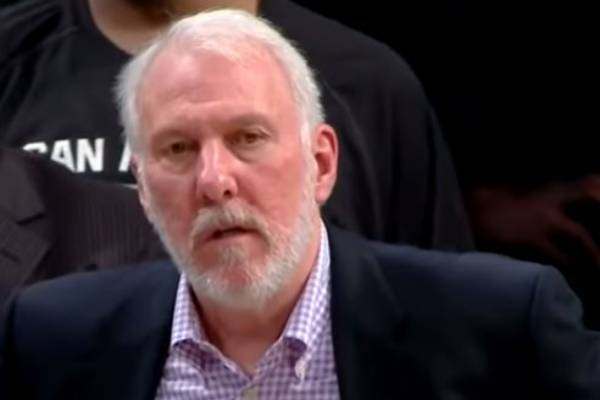 The American coach returned to the Academy as an assistant coach under head coach Hank Egan in 1973. He was then named the head coach of Pomona-Pitzer's men's team in 1979 and lead the team to victory multiple times. He continued to coach the college team till the 1987-88 season and earned a considerable sum from his time there. 
As the head coach of the Pomona-Pitzer team, Gregg Popovich's salary must have been substantial, which helped him accumulate a small fortune from his early coaching career.
Income As An NBA Coach
After the 1987-88 season, Gregg joined Larry Brown as the assistant coach for the San Antonio Spurs and spent four years there. He then had a brief stint at the Golden State Warrior in 1992 as an assistant for Don Nelson. However, Popovich returned to Spurs in 1994 as the vice president of basketball operations and general manager of the team. 
Gregg made several executive decisions as the general manager, including firing Bob Hill and naming himself the head coach during the 1996-97 season. Popovich led the Spurs to their first NBA title in 1999 and has since won four more championships. He has also won numerous Coach of the Year Award for his contribution to the Spurs' journey in the NBA games.
As the head coach for the San Antonio Spurs, the former Air Force officer has set many records. He broke the records of Most Wins and surpassed Lenny Wilkens after recording his 1,413th regular-season and playoffs win in one franchise.
Along with the fame he received from his career, Spurs' head coach has also earned millions over the years. According to Celebrity Net Worth, he reportedly pockets $8 million per year as his salary. However, Forbes revealed that he earns $11 million per year, making him the highest-paid NBA coach. Whatever might be the actual amount, it is clear that his salary from the Spurs has helped increase Gregg Popovich's net worth significantly.
Lifestyle And Assets
Like many other NBA coaches and players, Gregg Popovich has earned millions from his career and enjoys a lavish lifestyle. He has invested in numerous properties and also is an investor in the famous A to Z Wineworks. 
Popovich previously owned a San Francisco condo, which he bought in 2002 and paid $1.475 million. He listed the apartment for $2.675 million in February 2020 but sold it for $2.525 million a few months later. Gregg's San Antonio mansion was also put up for sale in 2018, with a price tag of $4.5 million. The house is still up in the market for $3.1 million.
Not only his properties but Gregg's love for a lavish lifestyle can also been is seen during his team dinners. According to multiple reports, Popovich spends millions of dollars on team dinners at various restaurants around the US. He also leaves thousands of dollars worth of tips for the servers. All of these shows not only the coach's lifestyle but also his generosity.
Trivia
Gregg Charles Popovich was born in East Chicago, Indiana, on January 28, 1949, to a Croatian mother and a Serbian father.
He has a Bachelor's degree in Soviet Studies and a Master's degree in Physical education and sports sciences.
He was married to Erin Popovich till her death in April 2018. The pair has two children: Micky Popovich and Jill Popovich.
Gregg has done many humanitarian works and has donated a significant amount to various charities.
Get More Updates In News, Entertainment, Net Worth, and Wikis In eCelebritySpy.