Mike Budenholzer Net Worth - Income And Salary As An NBA Coach
Mike Budenholzer Net Worth
$3 million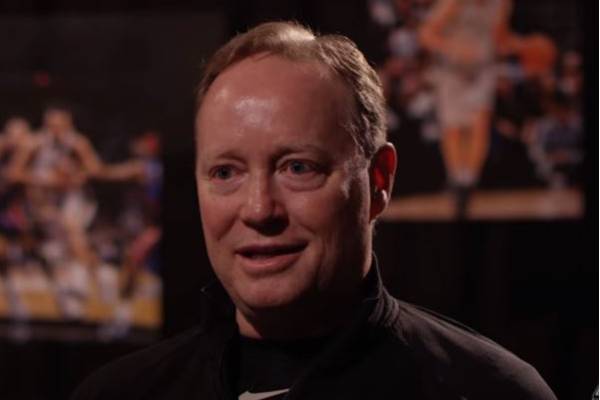 | | |
| --- | --- |
| Birth Name | Michael Vincent Budenholzer |
| Birth place | Holbrook, Arizona, USA |
| Profession | Basketball Coach |
| Nationality | American |
| Zodiac Sign | Capricorn |
Mike Budenholzer is a well-known American basketball coach who has spent years working for numerous professional teams. He is the head coach of the NBA team, Milwaukee Bucks, and has garnered significant attention due to his coaching style.
Along with fame, the Bucks' head coach has also earned millions from his coaching career. According to Celebrity Net Worth, Mike Budenholzer's net worth is estimated to be $3 million, which includes his salary as the head coach of various NBA teams.
Montrezl Harrell Net Worth - Look At The NBA Player's Salary And Contract
Mike Budenholzer Net Worth And Earnings
As mentioned above, Mike Budenholzer has an estimated net worth of $3 million. Much of his income comes from his career as a basketball coach for several National Basketball Associations (NBA) teams.
Income From Early Career
Mike Budenholzer was a member of the basketball and golf team when he attended Pomona College from 1989 to 1993. After his graduation, Mike joined the Danish professional basketball team, Vejle Basketball Klub, and spent the 1993-94 season in Denmark.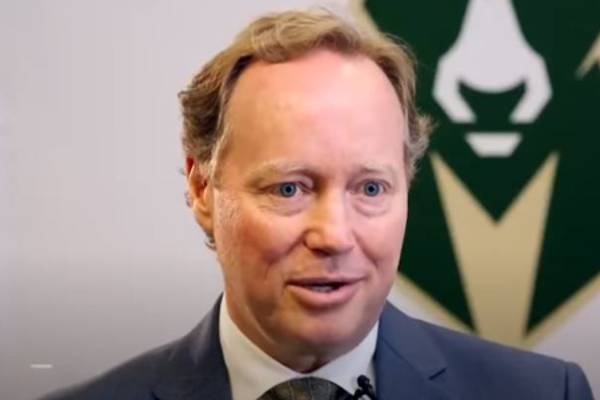 During his time in Denmark as a professional player, Budenholzer also worked as the head coach for the club's youth system. He coached two youth teams of Vejle Basketball Klub and found immense success as both head coach and player for the Danish team. Because of his dual duty for the team, Mike Budenholzer's net worth was heavily impacted by his salary during his time there.
Income From NBA
After spending a year in Denmark, Mike was hired by the NBA team, San Antonio Spurs, as a video coordinator during the 1994-95 season. He spent two years in the position and was then named as the assistant coach under Gregg Popovich. He was in the coaching staff when the Spurs won four championships in 1999, 2003, 2005, and 2007.
During the 2013 NBA Playoffs, Mike left the Spurs and started his career as the new head coach for the Atlanta Hawks. He reportedly signed a three-year contract worth $6 million. Budenholzer's salary per year as the Hawks' head coach was $2 million.
After a few great seasons, the famous coach was promoted to president of basketball operations in June 2015. He continued to coach the Hawks and even signed a contract extension in 2016. However, two years later, Budenholzer parted ways with the Hawks even with two years and approximately $13 million remaining on his resigned contract.
The Atlanta Hawks were set to pay Mike his remaining amount; however, he was hired by the Milwaukee Bucks in May 2018, which resulted in the two teams splitting the $13 million from his previous contract. Budenholzer signed a 4-year contract whose actual worth is a mystery.
Over the years, the famous NBA coach has helped turn the Milwaukee Bucks into an elite team. Because of his hard work, the Bucks are reportedly set to offer him a contract extension, which will ultimately help increase Mike Budenholzer's net worth.
Lifestyle And Assets
Just like several other basketball coaches, Mike Budenholzer has accumulated a fortune and now enjoys a lavish lifestyle. He previously lived in Atlanta and is now based in Michigan, where he has invested in properties. He bought a house in Atlanta for $2.1 million in 2016. Then in 2019, the Morningside mansion was put up for sale for $2.4 million.
After joining the Milwaukee Bucks, Mike bought a house in Fox Point, Wisconsin, for $3.15 million. According to realtor.com, the four-bedroom and five-bathroom mansion was listed for $3.75 million in July 2020. It is unclear if the American coach has sold the property but looking at the price tag; it is clear that Budenholzer lives a lavish lifestyle.
Trivia
Michael Vincent Budenholzer was born in Holbrook, Arizona, on December 29, 1964.
Mike is the youngest of seven children of Libby Budenholzer and Vince Budenholzer. His father was also a basketball coach.
Mike has four children, William Vincent Budenholzer, Savoia Elizabeth Budenholzer, John Bent Budenholzer, and Hanna Louise Budenholzer, from his marriage with Mary Beth Budenholzer.
In 2013, Mike was arrested for suspicion of driving under the influence in Atlanta. However, he was found not guilty of the charge in June 2016.
Get More Updates In News, Entertainment, Net Worth, and Wikis In eCelebritySpy.