Giorgio A. Tsoukalos Net Worth - Income And Earnings From TV Shows And Books
Giorgio A. Tsoukalos Net Worth
$4 million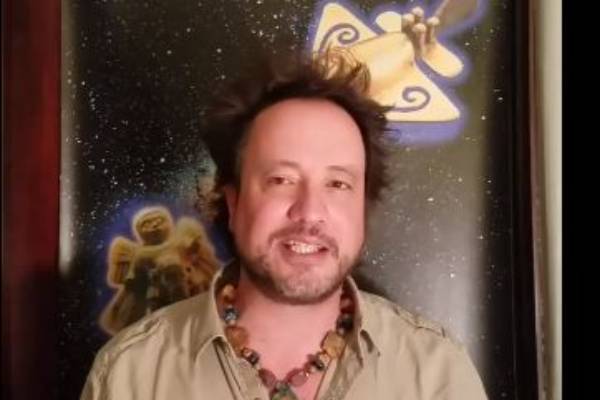 | | |
| --- | --- |
| Birth Name | Giorgio A. Tsoukalos |
| Birth place | Lucerne, Switzerland |
| Profession | TV Presenter, Writer, and Ufologist |
| Nationality | American |
| Hair Color | Dark Brown |
Giorgio A. Tsoukalos was not always interested in ancient aliens and his outrageous theories; instead, he had chosen a different career path. He surely did not anticipate that he would gain this much recognition through his line of work. His work on the History TV series 'Ancient Aliens' is widely loved worldwide, with people even citing him as the hybrid of Carl Sagan and Indiana Jones.
Giorgio's excellent presentation and writing grabbed the attention of countless viewers. This was all thanks o his natural talent as a presenter, which allowed him to perfectly convey his ideas to the audience. Along with fame, fortune follows, and likewise, his fame turned him into a millionaire. According to Celebrity Net Worth, Giorgio A. Tsoukalos's net worth is estimated to be $4 million.
Giorgio A. Tsoukalos Net Worth And Career
As mentioned earlier, Giorgio A. Tsoukalos's net worth is estimated to be $4 million. Most of his income comprises his salary from Tv shows. Apart from the TV shows, he is also an excellent writer and has written several books on his ancient alien theory findings. He also runs a magazine, which is the only of its type. Now, let's dig deeper through the mysteries of his source of income like he digs the secrets of the cosmos.
Income From TV Shows
As we mentioned above, Tsoukalos did not start as an ancient alien theorist; instead, he was interested in sports journalism. He finished his bachelor's degree in sports and communications at Ithaca College in New York and worked as a bodybuilding promoter, also including Mr. Olympia. But after discovering the theory, his hidden passion ignited that led to his involvement in the media.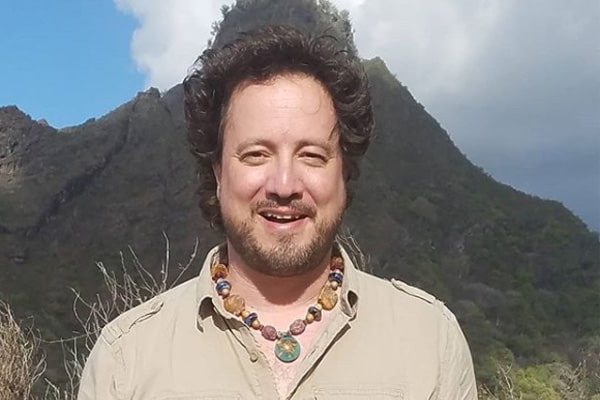 Giorgio has been heavily involved in TV series regarding aliens. The best example being History's 'Ancient Aliens,' which ran from 2009 to 2019. He also co-produced the series while also being the presenter. His other works include 'In search of Aliens,' 'Truth Seekers,' and 'Buzzfeed Unsolved: Supernatural.' Although his exact salary or earnings are unknown, these shows were a massive success, and him being the producer and the presenter certainly made his fortune fly higher than a rocket. 
Earnings As A Writer 
Giorgio has written several books regarding the possibilities of ancient aliens' interaction with ancient humans. Just like his shows his books are also quite popular. They include most of his research regarding UFO sightings and different unnatural phenomena. His books are available for purchase through Amazon.  
Giorgio also publishes a magazine called 'Legendary Times, ' which is the only magazine in the world that reports about the new happenings surrounding ancient alien theory. Since it's the only one of its type, it must have a decent amount of sales. All of these factors definitely have an impact on  Giorgio A. Tsoukalos's net worth.
Furthermore, Giorgio must also have earned a considerable sum of cash from his merch too.
LifeStyle And Assets
Giorgio currently lives in Los Angeles and is married to his wife, Krix Beeble, who is an artist and a photographer. Unlike a lavish celebrity life, he can be seen living a decent down to earth lifestyle. Going through his Instagram, we can see that he likes to spend a lot of time traveling with his wife.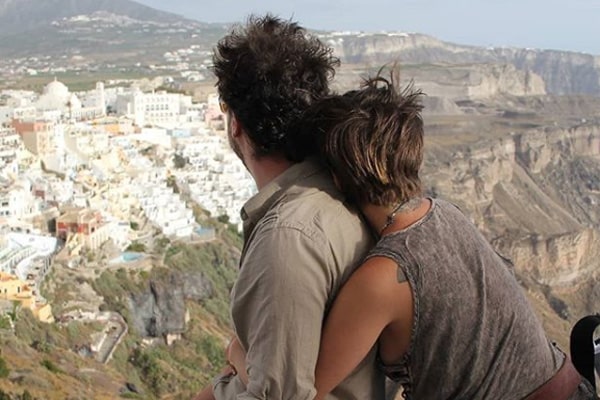 Although we don't know much about his assets, he must own a few properties. His decent and simple looks match his charming and fun-loving personality, which is unharmed by the wealth he has made.
Quick Facts
Giorgio was born on March 14, 1978, in Lucerne, Switzerland.
He claims that he has seen a UFO.
He does not mind people calling him stupid.
Get More Updates In News, Entertainment, Net Worth, and Wikis In eCelebrity Spy.