Giorgio A. Tsoukalos Bio - Ufologist And Writer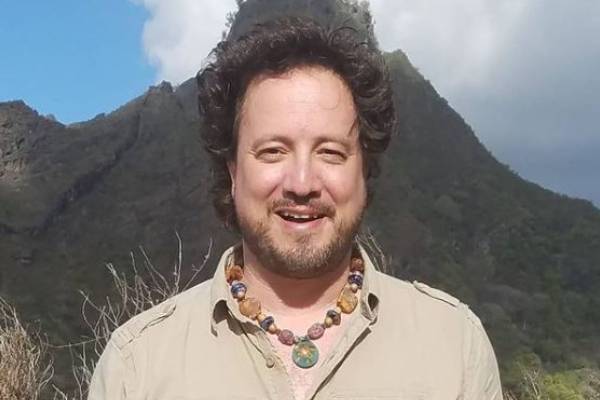 Quick Wikis
Fact
Value
Birth Name
Giorgio A. Tsoukalos
Birth Day
03/14/1978
Birth place
Lucerne, Switzerland
Nationality
American
Profession
TV Presenter, Writer, and Ufologist
Husband/Wife
Krix Beeble
Net Worth
$4 Million
College/University
Ithaca College, New York
Height
5' 6½"
Eye color
Brown
Hair Color
Dark Brown
If you are intrigued by the possibilities of alien existence, you must have heard the name Giorgio A. Tsoukalos. He is an American TV presenter, writer, and ufologist. Giorgio is known for his work on the History TV series 'Ancient Aliens,' where he discusses the possibilities of ancient aliens' interaction with ancient humans. He has even been called the hybrid of Carl Sagan and Indiana Jones. Apart from the TV appearances, he has also written a few books on the same topic.
Giorgio was not always interested in ancient aliens and these outrageous theories; instead, he was about to choose a different career path. In this article, we will go through the crucial moments that made him what he is today. Please stick to the end of his short bio to know more about this fascinating character. 
Early Life And Family
Giorgio was born on March 14, 1978, in Lucerne, Switzerland. Although we don't know about his parents and family, we can say they later moved to America as Girogio finished his bachelor's degree in sports and communications at Ithaca College in New York. Giorgio was interested in sports journalism initially.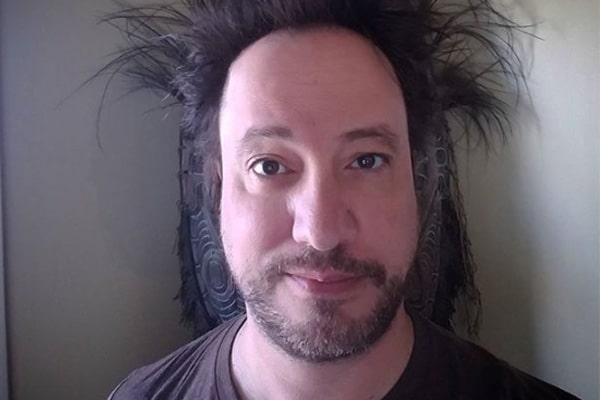 Giorgio worked as a bodybuilding promoter, including for Mr. Olympia. He then later changed his field and career completely. So, even if he sounds like an expert in his numerous documentaries, he does not have an educational background in the area he is working.
Giorgio A. Tsoukalos Net Worth And Career
As we have mentioned earlier, Giogio started as a sports journalist who promoted bodybuilding. But after about five years in the field, he discovered the Ancient Alien Astronaut Theory, which says that in ancient, aliens had made contact with humans in prehistoric periods. After this discovery, he studied under Chariots of the Gods author, Erich von Daniken, and has since become Director of von Daniken's Ancient Alien Society. 
Giorgio also publishes a magazine called 'Legendary Times,' which is the only magazine in the world that reports about the ancient alien theory. Giorgio has been heavily involved in Tv series that talks about the same thing. The best example being History's 'Ancient Aliens,' which ran from 2009 to 2019. He co-produced the series while also being the presenter. His other works include 'In search of Aliens,' 'Truth Seekers,' and 'Buzzfeed Unsolved: Supernatural.' 
All of his shows were a major success, with viewers loving them worldwide. He has also written a few books under his work on ancient aliens, which are available for purchase through Amazon. From his success as a presenter, producer, and writer, he has made a massive fortune. According to sources, Giorgio A.Tsoukalos's net worth is currently estimated to be around $4 Million, an impressive figure. His net worth mostly comprises his earnings from his TV shows and his book sales as well.
UFO Sightings And Aliens
Giorgio's outlandish theories become even more so because of his claim of seeing a UFO. His story says, On August 8, 2014, along with 26 other people, with night-vision goggles, in Joshua Tree at the in the Desert Conference around midnight, they saw some stars inside the Big Dipper, which didn't belong there. And after 10 minutes of observing those two stars, they began to move equidistantly from each other up into space, or the darkness of the night sky. 
Giorgio believes that aliens might be living along with us. According to the ancient alien's theory, our genes were artificially mutated at some point in time. He is even perfectly fine with people calling him crazy and won't stop talking about aliens anytime soon. Who knows, we might end up meeting actual aliens soon.
Giorgio A. Tsoukalos's Wife And Children
Giorgio is married to his wife, Krix Beeble, who is an artist and a photographer. Even though there is not much information to work on about how they met and got married, we know they share a precious bond judging by the Instagram posts.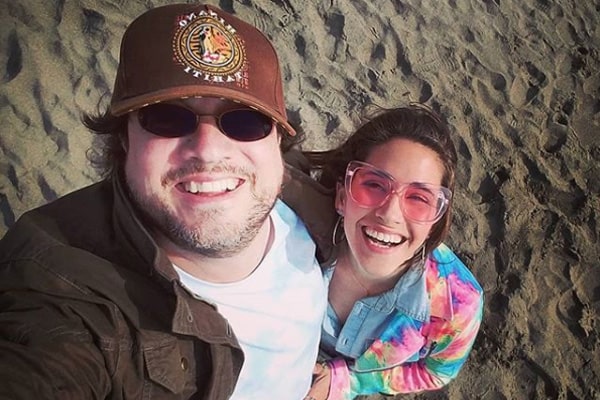 The same can be said about Giorgio's A. Tsoukalos's children; the couple is unlikely to have any children at the moment because there have not been any posts about it. Or they could be hiding it to avoid unwanted media attention. We hope we will get to know more about this exciting couple of a ufologist and an artist, whatever the case is.
Get More Updates In News, Entertainment, Net Worth, and Wikis In eCelebrity Spy.