Jeff Van Gundy Net Worth - How Much Is The Salary Of The Coach?
Jeff Van Gundy Net Worth
$16 million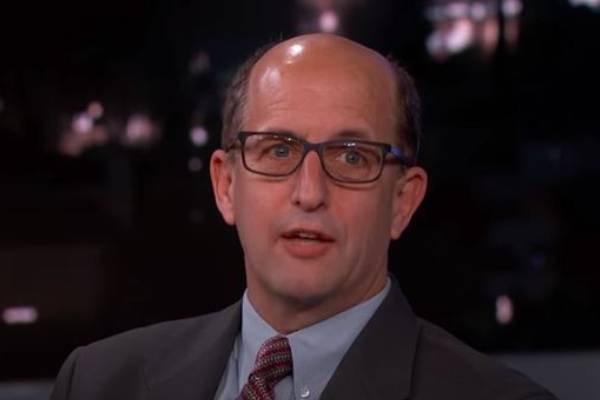 | | |
| --- | --- |
| Birth Name | Jeffrey William Van Gundy |
| Birth place | Hemet, California, USA |
| Profession | Basketball Coach and Commentator |
| Nationality | American |
| Zodiac Sign | Capricon |
American basketball coach Jeff Van Gundy has been part of the professional basketball world since the early 1980s. He has coached several NBA teams, including New York Knicks and Houston Rockets, and was also part of various college teams' coaching staff.
The former Rockets head coach has found immense fame due to his amazing team building and leading skills and has also earned millions from his career. According to Celebrity Net Worth, Jeff Van Gundy's net worth is estimated to be around $16 million.
Jeff Van Gundy Net Worth And Income Source
The well-known American coach started working in the professional basketball scene in 1985, and over the years, has amassed a vast fortune. Also, Jeff Van Gundy's net worth of $16 million includes his earnings from his broadcasting career.
Income From His Early Career
Jeff Van Gundy was part of the basketball team in both his high school and college, where he played as a point guard. He did well in both and even earned All-American honors while studying at Nazareth College. Even though he graduated from Nazareth College, Gundy also attended Yale University.
Jeff Van Gundy started his coaching career with the McQuaid Jesuit High School during the 1985-86 season. The following season he joined Providence College as graduate assistance under coach Rick Pitino. He helped the Providence Friars men's basketball team to the Final Four in the NCAA Division title in 1987.
During his second season with the college team, Van Gundy was promoted to assistant coach and spent one other year with the Province team. Then in 1988, Jeff joined Rutgers Scarlet Knights men's basketball team's coaching staff as an assistant coach.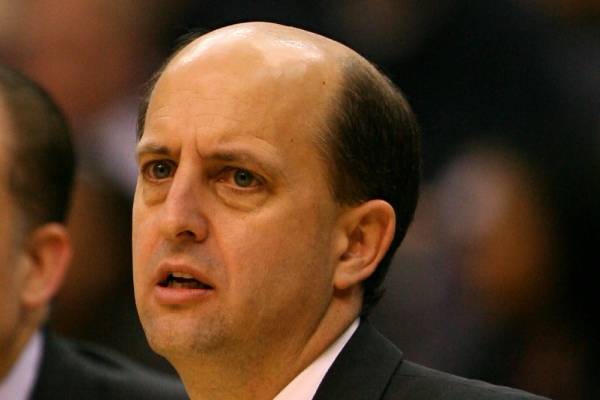 The former collegiate player spent three years coaching high school and college teams and earned a considerable sum from his time there. While the income from this time might not be as much compared to NBA earnings, Jeff Van Gundy's net worth might have benefitted from it.
How Much Did Jeff Van Gundy Earn As A NBA Coach?
In 1989, Jeff Van Gundy joined the New York Knicks as an assistant coach and spent the next six years supporting various head coaches. In these years, the Knicks won three Atlantic Division titles, and Van Gundy was a vital part of these victories.
In 1996, Jeff was named the head coach for the Knicks taking over former coach Don Nelson. His first season as head coach led to memorable victories, and this continued the following seasons. The Knicks went on to play the NBA Finals against the San Antonio Spurs in 1999 but lost the title.
Jason Kidd Net Worth - Earning As A Former Basketball Player Later Turned Coach
Because of these achievements, Jeff was reportedly rewarded with a two-year extension. According to CBS News, under his previous contract, Van Gundy's salary was around $2 million for the 2000-01 season, but after the extension, he was set to earn a $3.5 million check for the season.
While the previous contract details are unknown, the extended contract was reportedly worth between $8 million and $10 million. As a result, Jeff Van Gundy's net worth saw considerable growth during his time with the New York Knicks.
After spending more than ten years with the Knicks, Jeff resigned from the team in 2001 and then took some time off from the game. He then returned to the NBA as the head coach of Houston Rockets in June 2003. He was believed to have signed a deal that earned him $4 to $5 million annually.
Unlike his time with the Knicks, the American coach could not generate good results with the Rockets for many seasons. Because of which he was fired from the position in 2007 and replaced by Rick Adelman. However, he did earn millions every year, which undoubtedly helped increase Jeff Van Gundy's net worth significantly.
Income From His Broadcasting Career
After he was fired from the Houston Rockets in 2007, Jeff joined ESPN as a color commentator. He signed a multi-year contract with the channel in 2008 and is one of the network's top NBA analysts. He has been hosting shows alongside fellow analyst Mark Jackson and play-by-play commentator Mike Breen.
Over the years, the former Houston Rockets head coach has made a name for himself in the broadcasting world. As one of the most well-known color commentators for ESPN, Jeff Van Gundy's salary must be counted in millions, increasing his total net worth.
Lifestyle And Assets
Jeff Van Gundy has earned an estimated net worth of $16 million from his coaching and broadcasting career and now enjoys a lavish lifestyle. He owns a house in Houston, Texas, which was a home for two top US soccer players in 2015. Whether the coach still resides in Houston is unknown, but there is no doubt that Gundy is enjoying his life wherever he lives.
Trivia
Jeffrey William Van Gundy was born in Hemet, California, on January 19, 1962.
He grew up alongside his older brother Stan Van Gundy who is also an NBA coach.
He is married to his wife, Kim Van Gundy, and the pair are parents to Grayson Van Gundy and Mattie Van Gundy.
Van Gundy is a board member of the non-profit organization, Pro-Vision Academy, in Houston.
Get More Updates In News, Entertainment, Net Worth, and Wikis In eCelebritySpy.