Mark Jackson Net Worth - Income And Earnings As A Player Later Turned Coach
Mark Jackson Net Worth
$6 million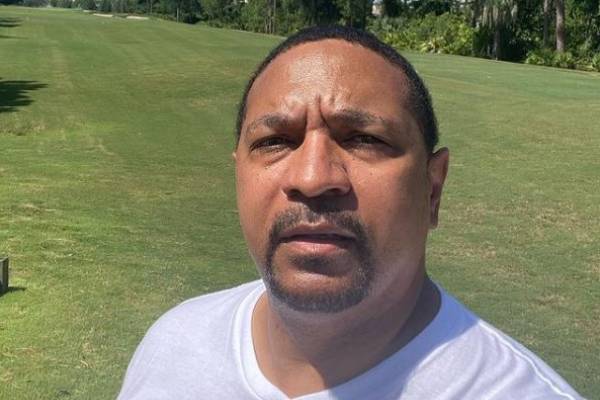 | | |
| --- | --- |
| Birth Name | Mark A. Jackson |
| Birth place | Brooklyn, New York, USA |
| Profession | Basketball Coach, Player, and Broadcast Commentator |
| Nationality | American |
| Zodiac Sign | Aries |
| Hair Color | Black |
American professional basketball coach and player Mark Jackson is one of the most well-known personalities in the current NBA scene. He used to play for various NBA teams, including New York Knicks, Indiana Pacers, and Denver Nuggets and started his coaching career with the Golden State Warriors.
Not only has the American coach found fame from his coaching and playing career, but he has also amassed a fortune over the years. According to Celebrity Net Worth, Mark Jackson's net worth is estimated to be around $6 million, which also includes his earnings as a television broadcaster.
Mike D'Antoni Net Worth - Look At The NBA Coach's Salary And Contract
Mark Jackson Net Worth And Income Source
As mentioned above, Mark Jackson's net worth is estimated to be $6 million, most of which comes from his career as a coach and player. He also earns a considerable sum from his time as a game analyst and broadcaster commentator for ESPN.
How Much Did Mark Jackson Earn From His Playing Career?
Mark Jackson had a tremendous collegiate career and then entered the 1987 NBA draft after college. He was selected in the first round as the 18th pick by the New York Knicks and became one of the team's significant players during his time there. He spent five years with the Knicks and was traded to the Los Angeles Clippers in early 1992.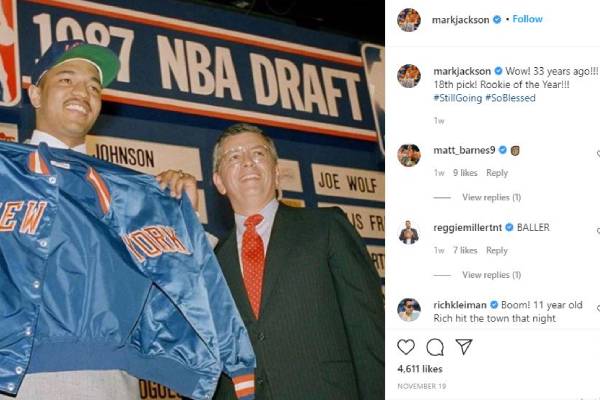 The NBA coach was with the Clippers for only a season and then joined Indiana Pacers in 1994. He was one of the major players who helped the Pacers become a contender for championships. He was traded to Denver Nuggets for a season but came back to the Pacers the following season.
After returning to the Pacers in 1997, Jackson was with them till 2000. He then played for teams like the Toronto Raptors, Utah Jazz, and Houston Rockets before retiring in 2004. Throughout his playing career, Mark earned millions per season. Some of the salary details about the famous player, according to HoopsHype, are given below:
| | |
| --- | --- |
| Team / Season | Salary |
| New York Knicks / 1990-91 | $1.785M |
| New York Knicks / 1991-92 | $1.25M |
| Los Angeles Clippers / 1992-93 | $1.79M |
| Indiana Pacers / 1994-95 | $2.3M |
| Denver Nuggets / 1996-97 | $2.9M |
| Indiana Pacers / 1997-98 | $3.2M |
| Indiana Pacers / 1999-2000 | $4M |
| Toronto Raptors / 2000-01 | $3.57M |
| New York Knicks / 2001-02 | $3.86M |
| Utah Jazz / 2002-03 | $1.03M |
| Denver Nuggets / 2003-04 | $1.5M |
In total, the former New York Knicks' player reportedly earned $7.94 million ($12.267 million after inflation) during his career. This amount might be very small compared to the NBA players today, but the total earnings undoubtedly helped increase Mark Jackson's net worth.
Income From Coaching
Like many other former NBA players, Mark Jackson was also expected to start his coaching career immediately. But he only started coaching in 2011 when the Golden State Warriors hired him as the head coach. He had reportedly signed a four-year deal worth $8 million. Mark's first season with the Warriors did not generate good results, but the second/the 2012-13 season brought good news for the head coach and the team.
The former player continued to coach the Warriors into numerous playoff appearances. Because of his hard work, the team offered a contract extension, which went through the 2014-15 season; however, he was fired in 2014. Even though his coaching career did not generate as much success as his playing career, Mark Jackson's net worth saw a significant growth due to his yearly salary as a head coach.
Income From His Broadcasting Career
After retiring as a professional player, Mark took up an analyst position for the NBA team, New Jersey Nets on YES Network. He continued to work as an analyst for the network till the 2008 NBA season. He also worked for ESPN on ABC network and was with them until he was hired as a head coach for Golden State Warriors.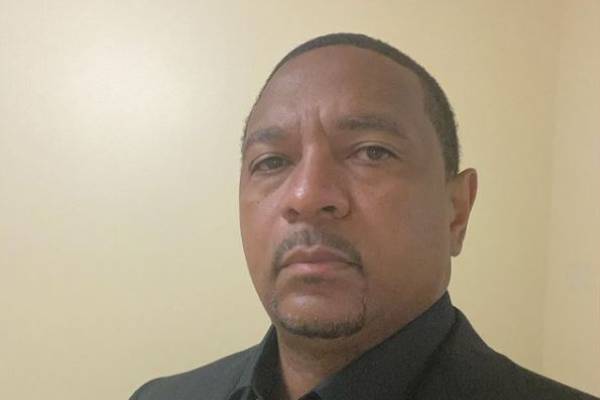 Mark rejoined ESPN as an NBA game analyst after he was fired by the Warriors in 2014. Jackson signed a multi-year contract with the network and joined commentator Mike Breen and analyst Jeff Van Gundy to host ESPN's NBA coverage. While the exact contract details of the host are unknown, there is no doubt that Mark Jackson's net worth increased significantly due to his salary as a broadcaster.
Lifestyle And Assets
Mark Jackson has accumulated a fortune from his playing, coaching, and broadcasting career and now enjoys a lavish lifestyle. He and his family are based in Los Angeles, and Jackson invested in few properties in the area. Mark bought a Mediterranean mansion in 2007 and paid $4.7 million for it. He lived in the house for around a decade but has put it up for sale.
In September 2019, the Calabasas home was listed at $4.375 million. A year earlier, he had put it up for sale for $4.995. While there are no reports of the house's sale, looking at the price tag, it is clear that Mark lives a comfortable lifestyle.
Trivia
Mark A. Jackson was born in Brooklyn, New York, on April 1, 1965.
He attended the Bishop Loughlin Memorial High School and then St. John's University.
He was previously married to Desiree Coleman. The pair have four children, Mark Jackson Jr., Christian Jackson, Micah Jackson, and Heavyn Jackson.
Mark is a licensed minister.
Get More Updates In News, Entertainment, Net Worth, and Wikis In eCelebritySpy.