Joe Frazier Net Worth - What Was The Boxer's Net Worth During His Death?
Joe Frazier's Net Worth
$100 Thousand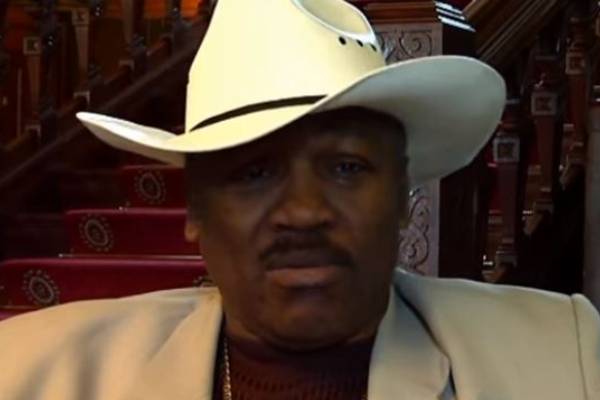 | | |
| --- | --- |
| Birth Name | Joseph William Frazier |
| Birth place | Beaufort, South Carolina |
| Profession | Professional Boxer |
| Nationality | American |
| Zodiac Sign | Capricorn |
| Hair Color | Black |
Born on January 12, 1944, Joe Frazier was an American professional boxer to have competed from 1965 to 1981. He went by the stage name 'Smokin' Joe. Frazier was widely known for his durability, strength, relentless pressure fighting style, and formidable punching power.
Joe had emerged as one of the top contenders in the late 1960s defeating Jerry Quarry, Doug Jones, and many more. Joe Frazier's net worth was over $100 thousand when he passed away on November 7, 2011, at the age of 67.
Laila Ali Net Worth - Look At Muhammad Ali's Daughter's Income And Earning Sources
Joe Frazier's Net Worth And Earnings
As stated earlier, Joe Frazier's net worth was estimated at $100 thousand during his death. He earned his majority of net worth through years in the boxing ring, cameo appearances in films and television. Let's get straight down to know more about Joe Frazier's sources of income.
Earnings From Boxing Career
The professional boxer Joe Frazier made a vast fortune from his boxing career. During Frazier's amateur career, he won Golden Gloves Heavyweight Championships in 1962, 1963, and 1964. His amateur record was 38-2.
He also won the USA's only 1964 Olympic boxing gold medal. He probably received promising money as a reward as well. Frazier turned professional in 1965 after he defeated Woody Goss by a technical knockout in the first round.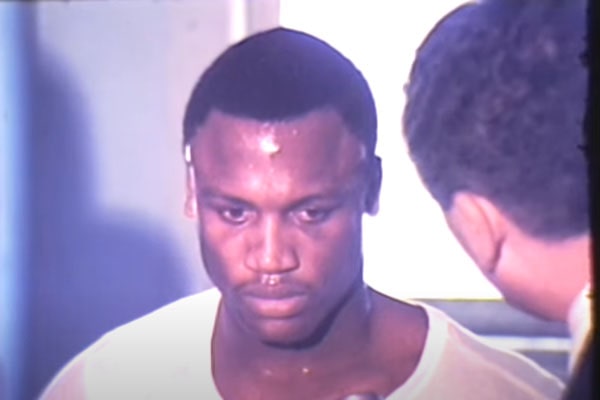 Getting victories over veteran contenders such as Eddie Machen and George "Scrap Iron" Johnson, he became the top-ranked contender at that time. By Feb 1967, Joe had 14 wins, and his career was starting to rise.
On February 16, 1970, Frazier faced WBA Champion, Jimmy Ellis, at Madison Square Garden and had a decisive win by a TKO, displaying his power and tenacity. Frazier also won against the World Light Heavyweight Champion Bob Foster.
Then, Joe became massively popular for beating Muhammad Ali in 1971s "Fight Of The Century" that took place at Madison Square Garden, New York. It was Ali's first professional loss in his career.
Joe Frazier was the World Heavyweight Boxing Champion from 1970 to 1973. He probably had made a stunning fortune and had an astounding paycheck per match. Shortly after the fight against George Foreman in 1976, Frazier had announced his retirement.
Earnings From Books, Movies And TV Shows
In Mar 1996, Frazier released his autobiography entitled "Smokin' Joe: The Autobiography of a Heavyweight Champion of the World. The book is all about the heavyweight champion Joe Frazier and his incredible career journey.
The book costs you $27.77 for Hardcover, $7.99 for Kindle-edition, and $22.62 for Audio CD on Amazon. The income from book sales was also assumingly included in Joe Frazier's net worth.
Earnings From Movies, TV Shows And As Boxing Gym Owner
Joe had also acted in films and TV shows and were also his earning sources. He had appeared in an episode of The Simpsons.
The boxer was known for movies such as Rocky, Bocce Balls, A Christmas Journey Home, Thrilla In Manila, and Champions Forever. So, he probably made a satisfying career as well as a fortune from movies and TV shows.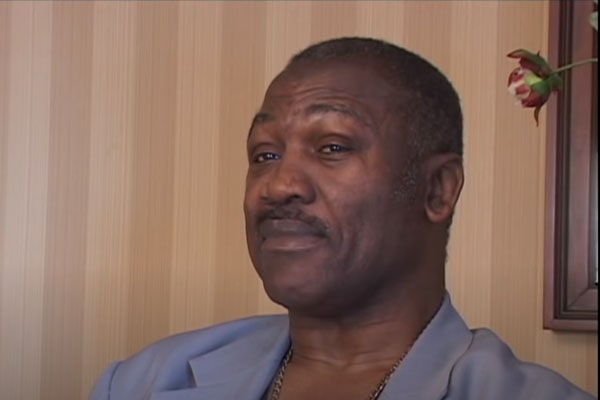 According to The Richest, he owned a boxing gym in Philadelphia too. And Joe Frazier had earned money from there also. But his primary source of wealth came from boxing only.
How Joe Frazier's Net Worth Ended Up At $100 Thousand Only?
Boxing is one of the biggest sports in the world, and boxers can be almost billionaires. According to Sports Casting, Andrew Hallam said that Frazier had made $2.5 million fighting Ali for the first time in 1971. While Joe Frazier's net worth was $100 thousand, Muhammad Ali's net worth was $50 million during the time of his death.
Despite making millions in the boxing ring and having a great career, Frazier passed away broke. Some sources said that he was far too generous with friends and family. Plus, he was not a good of a businessman as he was a boxer.
So, Joe Frazier died with just $100 thousand net worth. Nevertheless, Joe remains as one of the boxing legends forever in the sports despite the fall from fame.
Trivia
Joe Frazier had married Florence Smith in Sep 1963, and they became parents to five children.
Joe and Florence divorced each other in 1985.
He was inducted into the International Boxing Hall of Fame and World Boxing Hall of Fame in 1990.
Joe Frazer's professional record was 32 wins, 4 losses, and 1 draw.
In 1989, he was also inducted into the US Olympic Hall of Fame.
Joe's son, Marvis Frazier, was a title challenger and had lost to Larry Holmes and Mike Tyson by the first-round knockout.
His daughter, Jackie Frazier, is also a professional boxer and won her first nine fights by knockout.
Frazier was diagnosed with liver cancer in Sep 2011. He died on November 7, 2011. 
His private funeral took place on November 14 at the Enon Tabernacle Baptist Church in Philadelphia.
Explore more on eCelebrity Spy and get updates on Celebrity News, Wikis, Net Worth, and More.