John 5 Net Worth - Income As Guitarist And His Different Ventures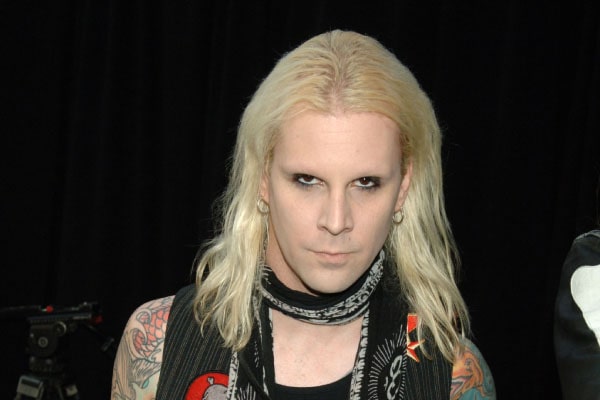 John William Lowery, better known as John 5, has been in the music industry for many years. The American guitarist has been part of many bands and artists. Marilyn Manson, Rob Zombie, Dave Lee Roth, Alice Cooper are some of the artists that John 5 has worked with in his career.
As an axe-man for famous bands and singers, the musician has accumulated a vast fortune. John 5's net worth is estimated to be $4 million as per Celebrity Net Worth, which he earned from his successful career.
John 5's Net Worth And Earnings
As mentioned above, John 5's net worth is estimated to be $4 million from his time in many bands and as an axe-man for different artists. Touring around the world and different endorsement deals should have helped in his collective earnings.
Income From Different Bands
Lowery has been part of various bands over the years. His first band was the short-lived Red Square Black and released an EP, Square, and also went on a short tour. After it disbanded, John 5 tried to audition for Marilyn Manson but was not successful and teamed up with Rob Halford to form the band 2wo. Voyeurs were the only album made by the band.
Andy Summers Net Worth - Know The Police's Guitarist's Income Sources
While his earlier attempt to work with Marilyn Manson was unsuccessful, he got a second chance and replaced guitarist Zim Zum in the band and accepted the name John 5, given by Manson. He was part of two albums, Holy Wood (In the Shadow of the Valley of Death) and The Golden Age of Grotesque, which was well received by the fans. He also toured and performed in festivals with the band. In 2004, he amicably quit the band.
After that, he formed his band, Loser, with Joe Grah as the vocalist, Charles Lee on bass, and Glendon Crain on drums. They started working on their debut album, but it was never released due to internal conflict. 
Lowery was a part of many bands for years, even if they were filled with many controversies. However, the tours and album sales from the various bands must have helped John 5's earnings to increase.
Income From Working With Different Artists
The talented guitarist also worked with various artists while simultaneously working with bands. David Lee Roth was arguably the reason for his success in the industry. He was the first big artist who worked with John. With Roth, he made the album, DLR Band, and also was invited to record for his next album, but that didn't happen.
Another famous artist with whom, Lowery has worked with is Rob Zombie. With Rob, John worked on many songs, not only as a guitarist but also as a co-writer in the songs. Lowery has been collaborating with Rob since 2006 in all of his albums which are listed below:
Educated Horses (2006)
 Hellbilly Deluxe 2 (2010)
Venomous Rat Regeneration Vendor (2013)
The Electric Warlock Acid Witch Satanic Orgy Celebration Dispenser (2016)
The famous axe-man has also performed with Zombie in various tours and festivals. He is still working with the cult rock artist and was part of his movie The Lords of Salem. 
The works he has done with solo artists not only helped him earn success but also helped him financially. John 5's earnings from his work with them must have helped increase his net worth exponentially.
Income From Solo Career
John Lowery has been producing his solo works while still working with other artists. He has recorded eight instrumental albums starting from Vertigo in 2004. His albums featured many players like Albert Lee, Steve Vai, Joe Satriani, and Jim Root. All of his solo albums received great reviews by fans. He has also toured in support of these albums. His recent album is Invasion that was released in 2019.
With many successful albums and the subsequent tours, John Lowery's net worth must have reached new heights. Currently, John is busy with releasing albums and touring with John 5 & The Creatures.
Income From Merchandise And Endorsements
Like various other artists around the world, John also has a merchandise line that can be purchased by fans through his official website. The line comprises of t-shirts, PVC mask, and different CD packs. Some of the products with their prices are listed below:
John 5 'Season Of The Witch' Digipak CD - $15.00

John 5 'Greatest Hits Vol 1 ' CD + DVD - $20.00

The Devil Knows His Name T-shirt - $12.00

John 5 PVC Mask - $21.99
Also, John has been involved in multiple brand endorsement deals. He has worked with brands like DiMarzio, Furman, Fender, among others. From these endorsements, he must have got a fair share of money, which must have increased John 5's net worth. 
Also, in 2015, the guitarist teamed up with Rocket Fizz to launch his signature brand of limeade. This collaboration potentially helped increase his earnings through the sales of the soda.
Lifestyle And Assets
Looking at the artist's vast fortune, we can say that he lives a very lavish lifestyle. While his social media account is filled with photos from various shows he has performed in, his wife, Rita Lowery's account, shows us the lavish lifestyle of the Lowerys.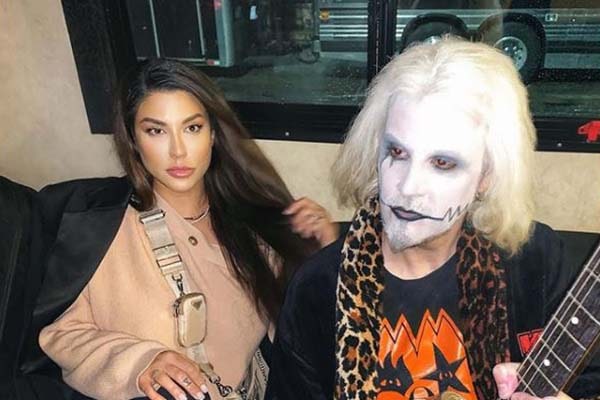 John 5's house in Los Angeles was burglarized in 2013. During the incident, the guitarist lost valuable items like paintings, guitars, awards, and also computers. The information about the burglary was released by the artist himself. 
While he went through a difficult situation due to the home invasion, nowadays he seems to be living happily with his family.
Some Facts About John 5
John William Lowery or John 5 was born on July 31, 1971, in Michigan.
He was married to Aria Giovanni for four years. Currently, he is married to a hairstylist, Rita Lowery.
He is father to three children, sons Jeremy Lowery, Andres Lowery, and daughter Nicolle Lowery.
John's parents were very supportive of his passion and even bought him his first guitar.
Explore more on eCelebrity Spy and get updates on Celebrity News, Wikis, Net Worth, and More.