John Beilein Net Worth - Parting Ways With Cavaliers Cost him More Than $12 Million
John Beilein Net Worth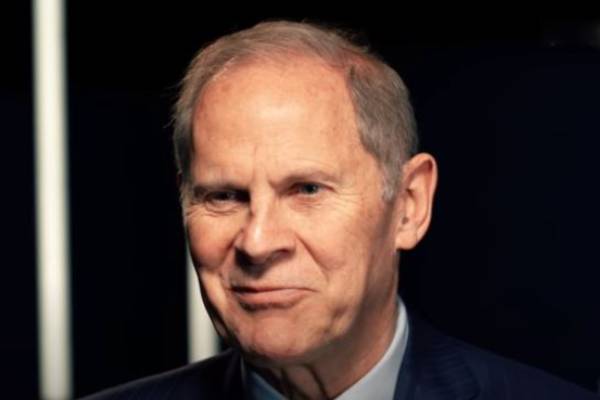 | | |
| --- | --- |
| Birth Name | John Patrick Beilein |
| Birth place | Burt, New York, USA |
| Profession | Basketball Coach |
| Nationality | American |
| Zodiac Sign | Aquarius |
| Hair Color | Grey |
American professional basketball coach John Beilein is best known for developing under-the-radar college players and his attention to detail during games. He has coached numerous college teams and recently coached the NBA team, Cleveland Cavaliers.
The former collegiate coach has found a tremendous amount of success and has also earned a considerable sum from his career. Much of John Beilein's net worth consists of his earnings as a college team coach and even as the head coach of the NBA team.
John Beilein Net Worth And Earnings
As stated above, John Beilein's net worth mostly comprises of his earnings as a college basketball team coach. Also, he was the head coach for the Cleveland Cavaliers of the NBA and earned millions from his time there.
Income As A Collegiate Coach
John Beilein started playing basketball when he was young and was part of his high school team. He then attended Wheeling College and was the team captain during the 1974-75 season. He graduated in 1975 and was immediately hired as the head coach for the Newfane High School's basketball team.
After three seasons with the high school team, Beilein joined the SUNY Erie's coaching staff and served there till 1983. He then served as head coach for Nazareth College in New York for a season and then became head coach for Le Moyne College's Le Moyne Dolphins men's basketball team.
Stephen Silas Net Worth - Income And Earnings As The Head Coach Of Houston Rockets
In 1992, John joined Canisius College as their head coach and started his NCAA Division I coaching career. With the Canisius team, Beilein entered the MAAC Tournament in 1994 with a 15-game winning streak. He also led the team to the NCAA tournament and NIT twice. After five seasons with the college team, John joined the coaching staff of the University of Richmond.
John Beilein reached the NCAA tournament once with the Richmond Spiders and won the CAA Tournament in 1998 and 2001. He coached the team for five seasons and compiled a 100-53 record. Because of these outstanding achievements, Beilein must have been paid handsomely by the University of Richmond.
The American coach then accepted the head coaching position at the West Virginia University in April 2002. John managed to recreate his previous accomplishment with the WVU team and went on to win the NIT Championship in his final season. Beilein went on to join the University of Michigan, where he spent twelve years.
Throughout his four decades-long collegiate coaching career, John Beilein found the most success with the Michigan Wolverines men's basketball team. He joined the team in 2007 and went on to win two NCAA Regional - Final Four championships. He also led the Wolverines to two Big Ten regular-season titles and two Big Ten Tournament champion.
Because of all the titles he managed to secure during his stay in Michigan; the American coach must have pocketed a considerable sum as bonus money. Also, John Beilein's salary as a head coach must have been pretty substantial, which in turn helped increase Beilein's net worth.
How Much Did John Beilein Earn As An NBA Coach?
While many basketball coaches choose to enter the coaching staff of NBA teams early in their career, John Beilein spent more than forty years coaching various college teams. He only started his NBA career in May 2019, as the head coach of the Cleveland Cavaliers. He signed a five-year deal with the NBA team, which would have earned him more than $4 million per season.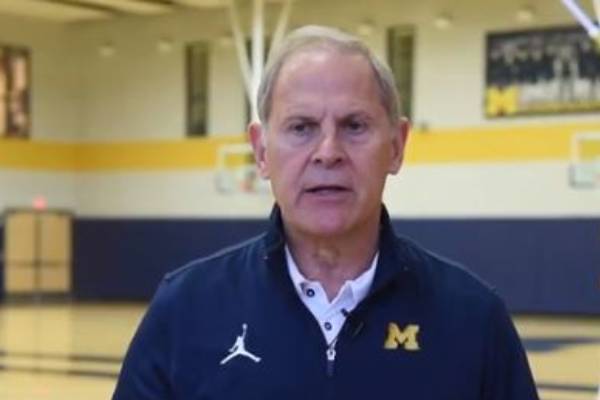 However, only nine months after joining the team, the former collegiate coach resigned from his head coaching position. In the statement, he revealed that he would assist the Cavaliers in other capacities rather than coaching them from the sidelines. Beilein's wish was not fulfilled, and he has reportedly returned to the University of Michigan as the college team's instructor.
Even though he resigned from the head coaching position without completing his first season, the former coach and Cavaliers team negotiated a financial settlement, which stated that John would get a portion of the remaining money on his contract. While this might not have been much, there is no doubt that John Beilein's net worth saw a considerable rise after this contract.
Lifestyle And Assets
John Beilein has coached many college teams around the US and has amassed a fortune from his career. As a result, he and his wife enjoy a comfortable lifestyle even though they moved to various cities in forty years. However, after spending nine months in Cleveland, John has moved back to his home in Ann Arbor, Michigan, and accepted the role of instructor at the University of Michigan. This new chapter is the best thing for the former collegiate coach, and he seems to be enjoying a happy life with his family now.
Trivia
John Patrick Beilein was born in Burt, New York, on February 5, 1953.
His parents were mill workers and apple farmers, and he was second youngest among nine siblings.
Two of his uncles were basketball coaches in the Western New York area, and John grew up learning from them.
Beilein received a Bachelor of Arts degree in history from Wheeling College and a Master of Science degree in education from Niagara University.
He has been married to Kathleen Beilein since 1978, and the pair are parents to three sons, Patrick Beilein, Mark Beilein, and Andrew Beilein, and a daughter, Seana Hendricks.
Get More Updates On News, Entertainment, Net Worth, and Wikis In eCelebritySpy.