Patrick Beilein Net Worth - Income And Earnings As A College Basketball Coach
Patrick Beilein Net Worth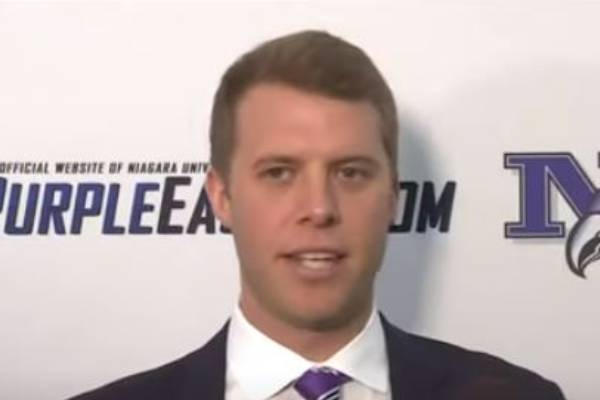 | | |
| --- | --- |
| Birth Name | Patrick Jonathan Beilein |
| Birth place | Rochester, New York, USA |
| Profession | Basketball Coach |
| Nationality | American |
| Zodiac Sign | Aries |
| Hair Color | Blonde |
Patrick Beilein is a well-known American basketball coach and former professional player who is also recognized as the son of NBA coach John Beilein. He was one of the coaching staff of various college teams and also the NBA team, Utah Jazz.
The college basketball coach has gained much fame from his coaching career and also earned a fortune from it. Most of Patrick Beilein's net worth comprises his earnings as a coach, but he has also pocketed a considerable sum from his short-lived playing career.
Patrick Beilein Net Worth And Earning Source
As stated above, Patrick Beilein's net worth includes his earnings as a college basketball coach and NBA coach. He also earned a significant amount from his professional playing career, which helped increase his total income.
How Much Did Patrick Beilein Earn From Playing Career?
Patrick Beilein started his playing career as a part of West Virginia University's West Virginia Mountaineers men's basketball team. He played for the college team for four years under his father, John Beilein, and scored 1001 points. The team reached elite eight and sweet sixteen rounds in 2005 and 2006 NCAA Division I Basketball Tournament, respectively.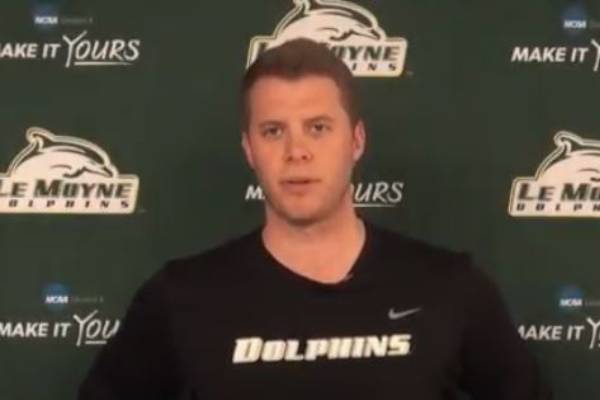 Beilein graduated from West Virginia University in 2006 and played for the Houston Rockets during the 2006 NBA Summer League. He went on to play for the Dutch basketball club, Landstede Hammers, in the 2006 season. Patrick then joined the Irish basketball team, UCD Marian in 2007 and played for them till his retirement in 2008.
While his playing career did not generate satisfying results, the American player must have been paid handsomely by the Dutch and Irish teams. Patrick Beilein's salary as the player for these teams must have helped increase his total net worth.
Income From Coaching Career
After retiring as a player, Patrick served as a graduate assistant for the Michigan Wolverines men's basketball teams in the 2008-09 and 2009-2010 season. He then joined Dartmouth College in New Hampshire, where he served as an assistant coach for the Dartmouth Big Green team.
Patrick Beilein became the director of basketball operations for the Bradley Braves team from Bradley University, where he spent a season. Beilein was then hired as the head coach for the West Virginia Wesleyan College's basketball team. The team participated in the NCAA Division II competition, and the American coach was part of the coaching staff till 2014.
The former professional player then entered the professional basketball league, National Basketball Association (NBA) as the player development coach for the Utah Jazz. He served under head coach Quin Snyder for a season and then was hired as the head coach of Division II Le Moyne.
Beilein's exhibition games with Le Moyne was against his father, John Beilein's Michigan Wolverines in 2015. In his second season with the college team, Patrick led them to number one seed and reached the final of NCAA Division II Eart Regional. He was also elected as the 2016-17 conference Coach of the Year.
The following season, Le Moyne recorded a 12-game win streak and went on to earn the top seed in the 2018 Northeast-10 Conference Southwest Division. The team won the tournament and also earned the number 1 seed in the NCAA Division II East Regional. All of these achievements resulted in John Beilein pocketing a considerable sum as bonus money in addition to his yearly salary.
Patrick Beilein left Le Moyne College in 2019 and was hired by Niagara University as their head coach. However, a few weeks before the beginning of the new college basketball season, John Beilein's son resigned from his post, citing personal reasons.
The college basketball coach led various teams to title wins and earned a considerable sum for his hard work. While he was not counted among the highest-paid NCAA coaches like his father, Patrick Beilein's net worth was heavily impacted by his total income.
Lifestyle And Assets
Like many other basketball coaches around the US, Patrick Beilein has also amassed a fortune from his career and lives comfortably. He has lived in cities around the country and owned multiple properties there. His most recent property transaction was in Grand Island, New York, where he sold a house.
Basketball Coach Larry Brown Net Worth - Salary And Contracts
Patrick Beilein and his wife, Kristen Beilein, sold their 2,419-square-foot house with four-bedroom for $390K with a profit of around $3K. This move came only a few months after the American coach resigned as the head coach of Niagara University's basketball team. The information about their current residence has not been revealed yet, but there is no doubt Patrick and his wife enjoy a comfortable lifestyle.
Trivia
Patrick Jonathan Beilein was born in Rochester, New York, on March 23, 1983.
He is the oldest son of basketball coach John Beilein and Kathleen Beilein.
He has three siblings, brothers Mark Beilein and Andrew Beilein, and his sister, Seana Hendricks.
He is married to Kristen Beilein, and the pair have a son, Thomas Patrick Beilein, together.
Get More Updates In News, Entertainment, Net Worth, and Wikis In eCelebritySpy.