Johnny Buss Net Worth - Is He A Multi-Millionaire Like His Father And Siblings?
Johnny Buss Net Worth
| | |
| --- | --- |
| Birth Name | Johnny Hatten Buss |
| Birth place | Los Angeles County, California, USA |
| Profession | Sports Executive |
| Nationality | American |
| Zodiac Sign | Libra |
| Hair Color | Grey |
Johnny Buss is one of the members of the well-known Buss family. The family patriarch, Jerry Buss, was a multimillionaire who had various business ventures and is mostly known as the Los Angeles Lakers' former owner.
Many of the Buss children have followed in Jerry's footsteps and accumulated a fortune. Similarly, Johnny Buss's net worth includes his earnings as a sports executive and the amount he inherited from his father's fortune.
Johnny Buss Net Worth And Earnings
As mentioned above, Johnny Buss's net worth comprises of his earnings as a part of various sports teams and the amount he inherited from his father, Jerry Buss's fortune, worth $600 million. His siblings have also followed in their father's footsteps, and among them, Jeanie Buss has gained much success and accumulated an estimated net worth of $500 million.
Income As A Sports Executive
As a part of the Buss family, Johnny has been involved in the business from an early age and worked under his father on many sports teams. He was the president of the professional women's basketball team, Los Angeles Sparks, for years. The team was previously owned by Buss's father, Jerry, from 1997 to 2006, and Johnny occupied the position for much of that time.
Johnny then stepped down as the team president, and Williams Group Holdings acquired the Sparks in 2006. Buss was the former president of the professional indoor soccer team, Los Angeles Lazers. During his time there, the team was reportedly suffering from a $1 million loss. He then quit the team, and his brother, Jim Buss, filled up the position.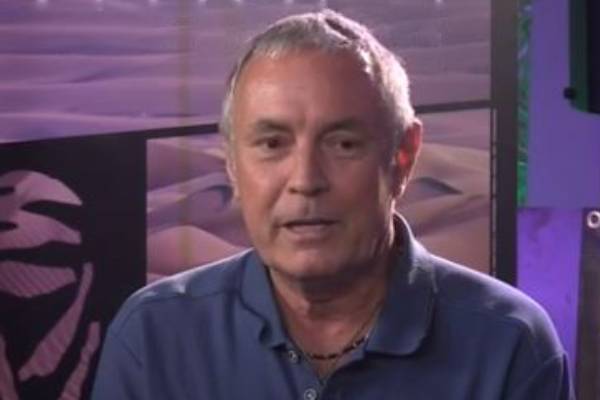 Even though the oldest son of Jerry Buss did not find much success from his time as a sports executive, he must have earned a significant amount. From his salary as a president of the various sports team, Johnny Buss's net worth must have seen considerable growth during his time there.
Income As A Part Of Los Angeles Lakers
Like his siblings, Johnny also became a part of the Los Angeles Lakers team in various capacities. Buss is the vice president of the strategic development of the NBA team. After his father died in 2013, Johnny and his siblings owned Jerry's 66% controlling ownership, and each of them holds an equal share.
Johnny Buss's interest in the sports world waned down after his father's death. He wanted to leave the scene altogether, but he could not sell his share of the Lakers team due to various legal issues. After much internal battles, both Johnny and Jim resigned as trustees of family trust and also from the board of directors of the NBA team. 
Nevertheless, his time as the vice president of the strategic development of the Lakers must have helped increase Johnny Buss's net worth. Because of his earnings as the part-owner of the NBA team, Buss has established himself in the list of multimillionaires like his father and siblings.
Income From Other Business Ventures
Along with owning a part of the Lakers, Johnny Buss also owns the famous comedy club, The Ice House. He reportedly took over the comedy club in November 2019, but the news about ownership change only came a month later.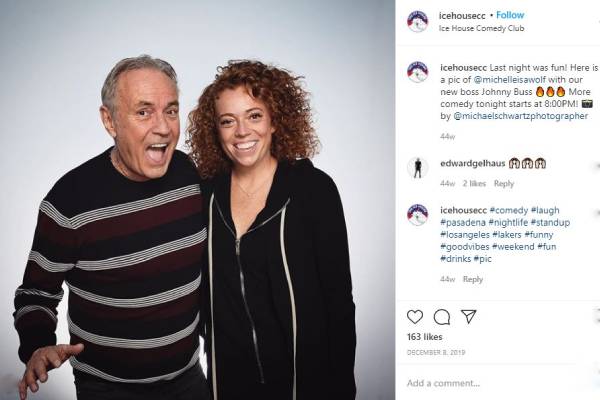 Currently, Buss only owns the club and not the building it is in. However, he and The Ice House's longtime owner, Bob Fisher, had been in conversation for the property. The club is one of the most famous ones in the area, and as the owner, Johnny Buss's net worth must see massive growth in the upcoming days.
Lifestyle And Assets
As the oldest son of the multimillionaire Jerry Buss, Johnny Buss grew up enjoying a lavish lifestyle. He continues to live in Los Angeles and has used his massive fortune to own few properties in the neighboring areas. According to the LA Times, Buss bought a lakefront property in Chatsworth in 2015. He paid $2.625 million for the beautiful, five bedrooms five-bathroom house. 
Johnny also owns a mansion in Northridge, which he reportedly purchased for $1.19 million in 2011. He divides his time between these two houses with his sons, Chayton Buss and Charlie Buss. While the famous sports executive has not revealed much about his personal life, there is no doubt that he lives comfortably.
Trivia
Johnny Hatten Buss was born in Los Angeles County, California, on October 18, 1956.
He has three siblings, Jim Buss, Janie Buss, and Jeanie Buss, and their mother, Joann Buss, raised them. He also has to younger stepsiblings, Joey Buss and Jesse Buss, from his father's side.
He was married to dancer and actress Christy Curtis for more than two decades. They have two children together.
He quit his auto-racing career after his father asked him to focus on the business.
Get More Updates In News, Entertainment, Net Worth, and Wikis In eCelebritySpy.