Jim Buss Net Worth - Part Owner Of The LA Lakers And His Father Was A Multi-Millionaire
Jim Buss Net Worth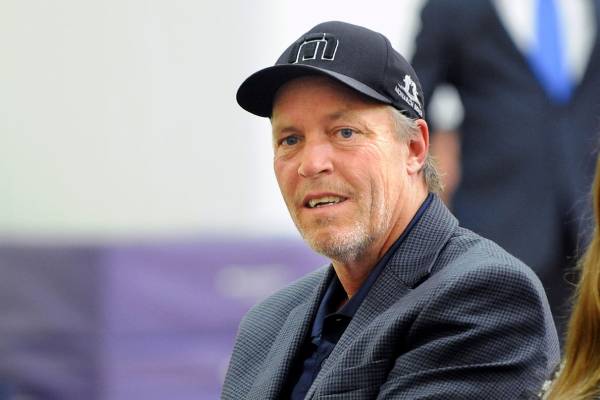 | | |
| --- | --- |
| Birth Name | James Hatten Buss |
| Birth place | Los Angeles County, California, USA |
| Profession | Sports Executive |
| Nationality | American |
| Zodiac Sign | Scorpio |
| Hair Color | Blonde |
Jim Buss is one of the six children of the late multimillionaire and Lakers' owner Jerry Buss. He has been part of the sports world both as an athlete and a sports executive. Because of his family name, Jim has not only found fame but also has a massive fortune.
The sports executive has spent much of his life working for the teams that his father, Jerry Buss, owned. He has accumulated a massive fortune from his ventures, and Jim Buss's net worth also includes the amount he inherited from his father.
Bob Knight Net Worth - Income And Salary As An American Basketball Coach
Jim Buss Net Worth And Earnings
As stated above, Jim Buss's net worth mostly comprises of his earnings as a sports executive. He also inherited a significant amount from his father Jerry Buss's $600 million fortune after his death. Similarly, Jim's sister, Jeanie Buss, has an estimated net worth of $500 million.
Income From His Earlier Days As A Sports Executive
Jim Buss started his career by investing in a small business with his best friend. But in 1981, tragedy struck, and he lost his partner, and their business was left to fade. After this, Buss joined the sports world and became the president of his father's indoor soccer team, Los Angeles Lazers.
The soccer team was previously managed by Jim's brother, Johnny Buss, during which they suffered from a $1 million annual loss. He then managed to bring the annual loss to $500K per year, but a few years later, the team was folded. Buss then focused on horse racing and became a horse trainer, and received half-dozen thoroughbred horses from his father.
The sports executive continued his work as a trainer for years but after his father, Jerry stopped investing in the field, he stopped. He was then invited to join the Los Angeles Lakers but, the earnings from previous job experiences must have helped increase Jim Buss's net worth.
Income As An Executive For Los Angeles Lakers
After leaving his horse trainer job, Jim joined the Lakers and started learning the works from the general manager, Jerry West, and his assistant Mitch Kupchak. He continued learning from his father and was promoted to general manager in 2000.
Buss started making major decisions for the team, including signing Rudy Tomjanovich to replace outgoing coach Phil Jackson. Jim was then promoted to vice president of player personnel in 2005 as his father had plans for him to handle the decisions of the Lakers team. Over the years, he made several executive decisions for the basketball team even though most of them did not give much positive results.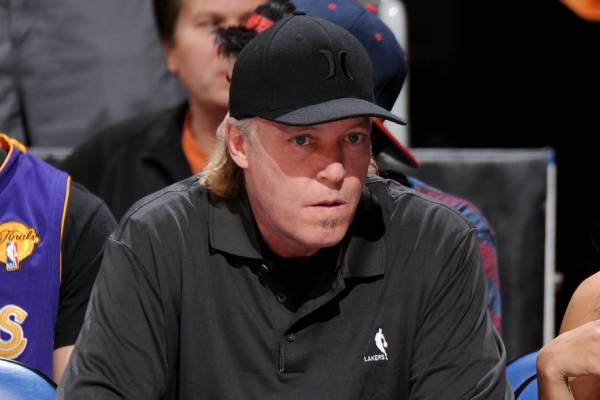 In 2013, Jerry Buss died, and Jim and his five siblings inherited his 66% controlling ownership of the Los Angeles Lakers via trust. Buss then became the president of the team, and his sister, Jeanie, assumed his previous position. However, after continuous poor decisions from Jim and the Lakers' declining performances, he was fired as the head of basketball operations for the team in 2017.
Even though he does not occupy any specific position in the Lakers' team now, the former horse trainer continues to be a part-owner. He spent years as the head of the basketball operations and undoubtedly earn millions for his work. However, after a big family dispute, Jim was removed from the Buss family trust and even lost the position on the Lakers' board of directors. All of these decisions must have heavily impacted Jim Buss's net worth.
Lifestyle And Assets
As one of the children of multimillionaire Jerry Buss, Jim Buss grew up surrounded by riches and continues to enjoy a lavish lifestyle. He still lives in Los Angeles and even had few properties in the city to his name. In 2015, he put his under-construction home at Dana Point on sale for $5.99 million.
Along with this house, Jim is also in the process of selling his condo in LA. The sports executive's penthouse in Downtown LA has been in the market for many years, and the most recent price tag is $7.3 million. While there are no reports about these properties' sales, it is clear that Jim Buss has lived his life comfortably.
Trivia
James "Jim" Hatten Buss was born in Los Angeles County, California, on November 9, 1959.
He grew up alongside three siblings, Jeanie Buss, Janie Buss, and Johnny Buss, and was raised by their mother, Joann Buss, after her divorce from Jerry Buss.
He attended the University of Southern California, majoring in maths but later dropped off.
Buss prefers to stay away from the limelight and rarely talked to the media as the Lakers' executive.
He has an adopted son named Jager Buss and gained his sole custody after divorcing his wife in 1985.
Get More Updates In News, Entertainment, Net Worth, and Wikis In eCelebritySpy.