Josh Brueckner Net Worth - Earnings As An MMA Fighter And From YouTuber
Josh Brueckner Net Worth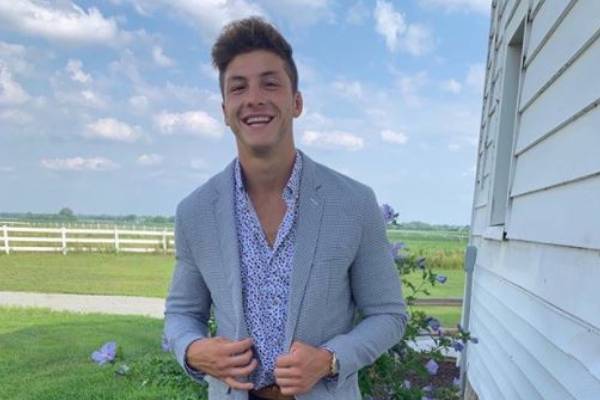 | | |
| --- | --- |
| Birth Name | Josh Brueckner |
| Birth place | Michigan, USA |
| Profession | MMA Fighter, YouTuber |
| Nationality | American |
| Zodiac Sign | Aries |
| Hair Color | Brown |
Josh Brueckner is a well known mixed martial fighter who has participated in several MMA events since 2016. Josh is also recognized for his YouTube channel, Jatie Vlogs, that he created with his fiancé, Katie Betzing. Josh is a rising MMA fighter and has won several matches in his amateur and professional career.
The American athlete has accumulated a massive fortune from his professional MMA fights and successful YouTube career. Also, Josh Brueckner's net worth includes income from various sponsorship deals and business ventures.
Josh Brueckner Net Worth And Earnings
As mentioned above, Josh Brueckner has amassed a considerable fortune from his career as a YouTuber and MMA fighter. His total earnings also include the amount he pockets from various endorsement deals and the business he established with his fiancé, Katie Betzing.
Income As An MMA Fighter
Josh Brueckner was born and brought up in Michigan and has been associated with the Michigan Top Team gym for a long time. He started training from an early age and started participating in various events while he was in Michigan. As an amateur fighter, he fought Dominique Dunning in 2015 and won the match.
Glover Teixeira Net Worth - Income And Earnings As An MMA Fighter
The well-known fighter then participated in a fight against Willis Black as his first professional match. Even though he lost the match, Josh continued to train hard and then won his fight against Dino Saracco. Brueckner went on to win two of the three fights he has participated in and is regarded as one of the best rising MMA fighters.
The professional MMA fighter is currently ineligible for regional rankings since he has not competed in any MMA bout since 2018. Nevertheless, he has pocketed a significant amount from previous fights, which have helped increase Josh Brueckner's net worth.
Income From YouTube
After Josh Brueckner started dating YouTuber Katie Betzing, the pair started their own channel named Jatie Volgs in 2016. They began sharing videos of their daily life and shared a few relationship details. Their vlogging channel currently boasts 2.66 million subscribers and has garnered more than 600 million views.
According to SocialBlade, the engaged couple's YouTube channel, Jatie Vlogs' estimated yearly earnings is in between $59.7K and $955.5K. As one half of the popular vlog channel, Josh Brueckner's net worth has been heavily impacted by its earnings.
Income From Jatie Brand
Along with their YouTube channel, Josh and his fiancé, Katie has also created their own company named Jatie Corps. The couple has launched a makeup brand called Jatie Beauty and a clothing brand called J80 Fit. Both of these brands have been popular among their fans. For anyone interested, some of the products and their prices are listed below:
| | |
| --- | --- |
| Products | Prices |
| Men's Savage Shorts | $39.80 |
| J80 Men's T-shirt | $23.80 |
| J80 Men's Tank | $18.80 |
| J80 Sport Jug | $20.80 |
| Zing Leggings | $49.80 |
| Elite Sports Bra | $32.80 |
| Betz Spandex | $34.80 |
| J80 Jump Rope | $24.80 |
| Valley Shorts | $36.80 |
| Tie Back Tank | $34.80 |
The above-mentioned products are all available on the company's official website. As the co-founder of the Jatie Corp, Josh Brueckner's net worth includes the income he receives from its product sales too.
Income From Brand Endorsements
Because of his career as an MMA fighter and YouTuber, Josh has garnered a massive following on various social media sites. As a result, many companies have partnered with him to advertise their products. Josh has featured products from companies like Reebok and JustCBD and pockets a considerable sum from them.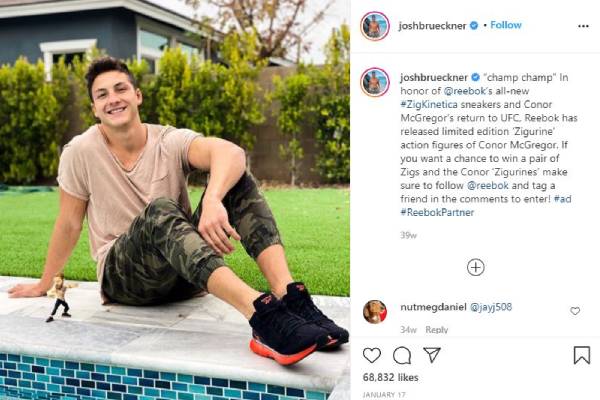 The MMA fighter had also partnered with the supplement company, You Can Beam, in 2019. According to the New York Post, the company had reportedly agreed to pay him $15K per month to advertise their products on Josh's various social media handles.
However, in November 2019, it was revealed that Josh had sued the company after the deal was terminated, citing the coronavirus pandemic. He filed a lawsuit for $90K since the brand allegedly continued to use the YouTuber's pictures on their website. Whether the case has been settled or not is unknown; however, it is clear that Brueckner's earnings from these endorsement deals have made a significant impact on his total net worth.
Lifestyle And Assets
Josh Brueckner has amassed a massive fortune from his successful MMA and YouTube career and various business ventures. As a result, he and his fiancé, Katie Betzing, enjoy a lavish lifestyle. The pair previously lived in Michigan but recently moved to Atlanta. The YouTuber duo shared the news on their channel and even did a tour of their new house there. Looking at their YouTube videos and the couple's respective Instagram, it is clear that they live comfortably.
Trivia
Josh Brueckner was born in Michigan on April 11, 1995.
He is known as G.I. Josh Brueckner during his MMA fights.
He proposed to his girlfriend, Katie Betzing, after defeating Tyler Smith on his professional boxing debut.
Get More Updates In News, Entertainment, Net Worth, and Wikis In eCelebritySpy.