Larsa Pippen Net Worth - What Is The RHOM Star's Income And Earning Sources?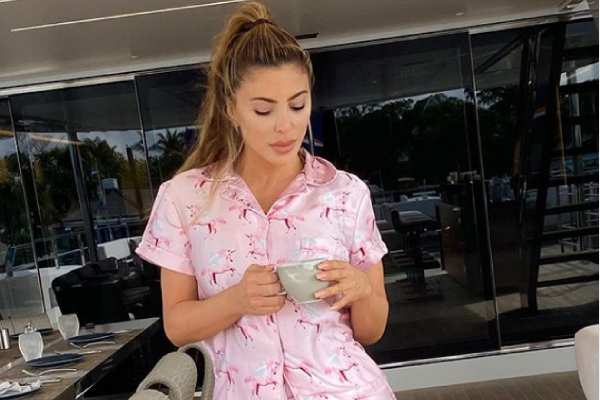 The ex-wife of NBA superstar Scottie Pippen, Larsa Pippen, has built incredible fame and fortune in recent years. Holding the title of "Hottest NBA Wife" before her divorce, Larsa is a stunning beauty with millions of followers on social media. After making a name for herself through The Real Housewives of Miami, she's gotten involved in many ventures to maintain hefty cash flow. As of now, Larsa Pippen's net worth is estimated to be $14 million, which can safely be attributed to her former modeling career and the income she received as the cast of RHOM.
The sharp-witted and dazzling actress boasts that she is successful at everything she does, which includes being a single mother of four. As she piled up great popularity, Larsa also went on to become excellent friends with the Kardashians. And the former model really has nothing to worry about when it comes to financial stability. Well, the 45-year old, Larsa Pippen pulled up at Hyde nightclub in West Hollywood in her $250K Lamborghini putting on quite a leggy display, just a year after filing divorce from husband of 21 years, Scottie Pippen.
Ana Quincoces Net Worth - Salary From RHOM And Income Being A Lawyer And Chef
Net Worth and Sources of Income
As mentioned above, the amazing mom of four, Entrepreneur and television personality, Larsa Pippen's net worth is estimated to be $14 million, which she has amassed from her time in the television department.
Larsa's Income from RHOM and Other TV Shows
Starring alongside Lisa Hochstein, Ana Quincoces, Marysol Patton, and other highly-paid stars in the show, it's no wonder that Larsa Pippen's net worth was heavily backed from the revenue she received from her time on RHOM.
Marysol Patton's salary from the show per season was estimated to be $60K, so it wouldn't be far-fetched to assume that Pippen's earnings were somewhere along the same lines. Apart from that, she has also appeared in Keeping Up with the Kardashians for two episodes and in Dancing with the Stars: Juniors as her daughter, Sophia's parents.
Income from Endorsements
On Larsa Pippen's Instagram, she is seen putting on some exquisite outfits and flaunting her curves. On many occasions, she has endorsed several outfits of various brands, which is sure to have piled up Pippen's net worth a great deal. The gorgeous, social media sensation with 2 million followers has a good influence over her audience and can profit off quickly when she endorses any brand or company.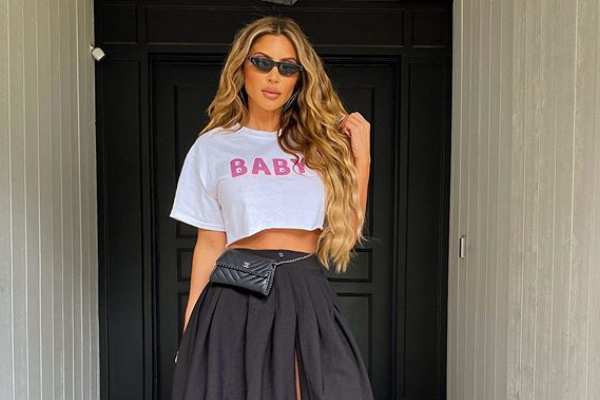 Similarly, on Larsa Pippen's official website, fans can look into her clothing style, make-up, and other exciting collections the website hosts and make a purchase. She also shares miscellaneous workout tips and outfit ideas about vacations and other special events.
Lifestyle
Evidently, Larsa Pippen has had her fair share of lows in the past couple of years due to the alleged domestic violence from her ex-husband, Scottie Pippen, and two-times divorce filings, child custody, and whatnot. She also used to own $2.225 million worth 10,0002 feet Chicago mansion with her ex-partner. Plus, according to Celebrity Net Worth, Scottie Pippen's net worth is estimated at $60 million. 
Nevertheless, the split hasn't stolen the Syrian-American star's natural shine. And she must probably have also received some amount of alimony from her divorce with Scottie too.
The lovely Larsa is as lively as ever, just a year after her split with her husband of 21 years, pulling up to nightclub in a stunning racy ensemble in her $250 red Lamborghini. On her social media, Pippen is seen wearing jaw-dropping outfits, and often of her working out to achieve a perfect body, the body she is seen flaunting.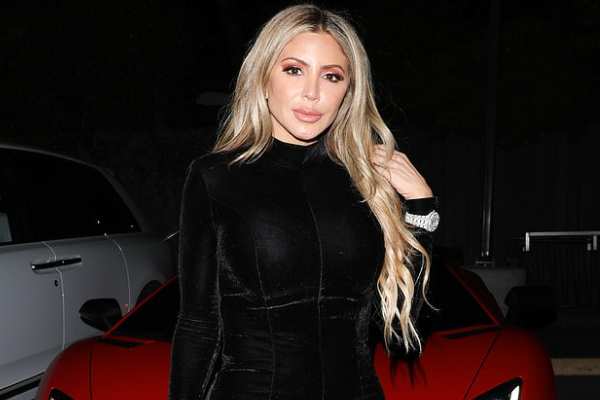 We wish her best for all her future endeavors. And given her long-time experience with modeling, entrepreneurship, and television, lucrative deals are only an arm-length away from her. Grabbing and working on any one of them is bound to boost up Larsa Pippen's net worth.
Quick Info About Lara Pippen
Larsa Pippen was born as Larsa Younan on July 6, 1974, in Chicago, Illinois.
She had been married to Scottie Pippen since July 20, 1997, and filed for divorce from former NBA champion Scottie Pippen in November 2018, citing irreconcilable differences.
Larsa Pippen is the mother of four children, sons, Scotty Pippen Jr., Preston Pippen, Justin Pippen, and daughter, Sophia Pippen, who is also the youngest.
The 5'2 reality tv star, Larsa, is a massive social media star too and an inspiration to many.
Keep Up With eCelebritySpy, For More Updates On News, Net Worth, Wikis, and Articles.