Luc Longley Net Worth - Salary And Income As A Former Basketball Player And Now A Coach
Luc Longley Net Worth
$20 million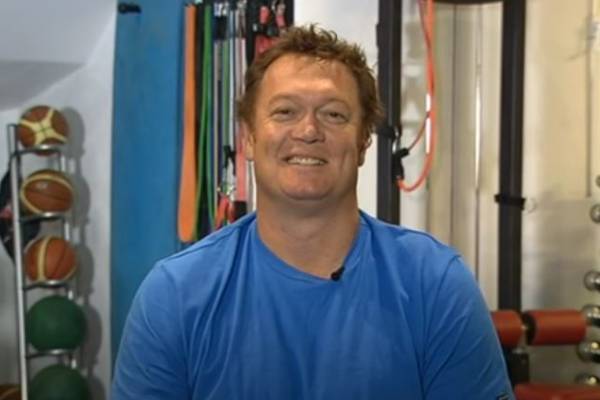 | | |
| --- | --- |
| Birth Name | Lucien James Longley |
| Birth place | Melbourne, Victoria, Australia |
| Profession | Basketball Player, Coach |
| Nationality | Australian |
| Zodiac Sign | Capricon |
| Hair Color | Brown |
Luc Longley first gained recognition as the first Australian player to play in the NBA. He was famous for his towering height and his exceptional skills on-court. While his career started in his home country, Longley earned fame and money after joining the NBA in 1991.
According to the Celebrity Net Worth, Luc Longley's net worth is estimated to be $20 million. His collective income comprises of his earnings from his highly successful NBA career and his time as an assistant coach for the Australian national team.
Toni Kukoc Net Worth - Income And Earnings From His Career As A Basketball Player
Luc Longley Net Worth And Income Sources
As stated above, Australian basketball star, Luc Longley, has an estimated net worth of $20 million. He has amassed this fortune from his successful NBA career and his current coaching career.
Income From NBA Career
The seven-feet-two-inches tall player started playing the game from an early age, and at the age of sixteen, he was already part of the Australian Under-19 side. He then joined the Perth Wildcats and was later recruited by the University of New Mexico's coach Gary Colson. He attended the University for four years and led his team to victory in various tournaments. During the college breaks, he returned home and played for Perth Redbacks.
After college, he was picked by the Minnesota Timberwolves in the 1991 NBA draft. However, his debut only came a few months after his drafting due to contract negotiation. He played for the Timberwolves just for few months and was traded to the Chicago Bulls for the following season. 
With the Bulls, Longley earned the most success and played alongside NBA legends like Scottie Pippen, Michael Jordan, among others. At one point, he was the fifth-highest paid player in the team and reportedly earned $3.2 million in a year. While he gained much recognition for his skills, Luc had to sit out of games due to injury and, as a result, was traded to Phoenix Suns in 1998.
The Australian athlete had signed a five-year, $30 million contract with the Suns and earned approximately $4 million during two seasons with them. He then went on to join the New York Knicks in 2000 and played for them for three years. However, he had to retire early due to a degenerative condition in his ankle. During his final season as an NBA player, he earned the highest salary of his career of $6.9 million.
As one of the most popular players in NBA history, the Australian star earned approximately $40.2 million in salary alone. He must have also gained a massive bonus from his teams, which undoubtedly helped increase Luc Longley's net worth.
Income As A National Player And A Coach
Luc was one of the members of the Under-19 Australian National team since he was sixteen. His international debut as a part of the Australian national team was in 1988 and continued to play for his nation for several years. He was also in the team when they finished fourth in the Seoul Olympics. All of the years he had spent playing in the national team must have earned him a significant amount.
After retiring from the game due to injury, he spent a few years away from it. He was then named as the assistant coach for the Australian men's basketball team in 2013. He is still occupying this position and has gained immense respect for his guidance. Luc Longley's salary as an assistant coach to the national team must have helped increase his collective net worth.
Lifestyle And Assets
After spending years as a basketball player and earning millions in the process, Luc Longley currently enjoys a comfortable lifestyle with his wife, Anna Gare. The loved-up couple lives in the Western Australian town, Denmark, where Longley bought a property from his first big paycheck.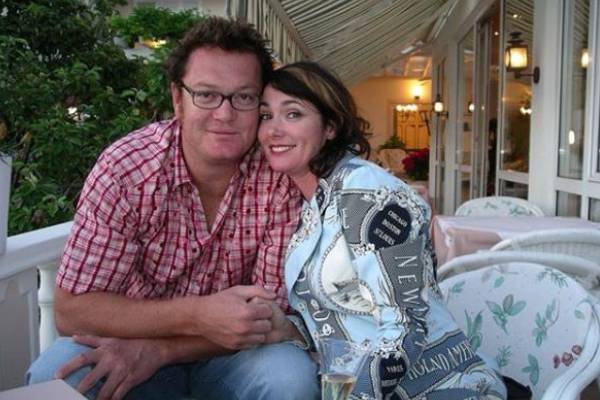 While they live a comfortable life in their dream-house, the pair had to go through a tough time in 2007. The Longley family lost their $2 million home in the South of Perth to fire. After this, the family stayed in a warehouse which was converted into a beautiful living space with the help of Gare's father. In 2015, the unique living space was put up for sale and was estimated to cost $3.5 million or more.
Luc Longley has also participated in marine conservation efforts and has participated in many events to help save the marine ecosystem. He even named a newly discovered shrimp species after his daughter. All of this shows the talented player's simplicity and love for nature.
Facts
Lucien James "Luc" Longley was born on 19 January 1969 in Melbourne, Victoria.
His father, Richard Longley, also played basketball, and his mother, Sue Hansen-Smith, is an equestrian.
He has two brothers, Sam Longley and Griff Langley, who are journalists.
He has married twice in his life, first to an American, Kelly with whom he has two daughters.
His second wife, Anna Gare, is a chef and a television presenter. 
He has been inducted in the Basketball Australia's Hall of Fame and also in the Sport Australia Hall of Fame.
Explore more on eCelebrity Spy and get updates on Celebrity News, Wikis, Net Worth, and More.