Money Kicks or Rashed Belhasa Net Worth - Look At His House, Car Collection, Zoo And Earning Source
Money Kicks or Rashed Belhasa Net Worth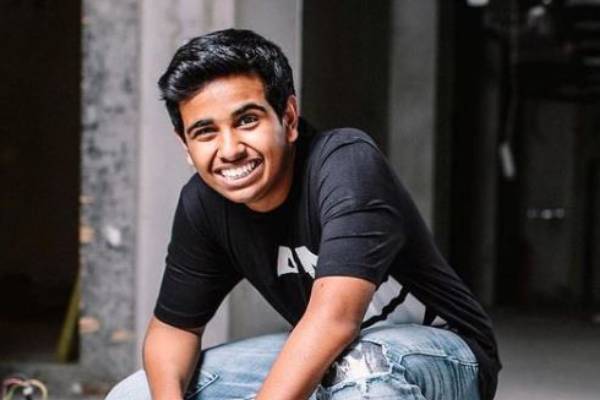 | | |
| --- | --- |
| Birth Name | Rashed Belhasa |
| Birth place | Dubai |
| Profession | YouTube Vlogger |
| Nationality | Emirati |
| Zodiac Sign | Capricorn |
| Hair Color | Black |
Money Kicks, a.k.a Rashed Belhasa, is a teenage YouTube Vlogger who is well-known for flaunting his wealth. He is the son of Saif Ahmed Belhasa, an international entrepreneur and billionaire. With over 2.6 million subscribers on YouTube, Money Kicks has made quite the name for himself despite being only 18.
Being the son of a billionaire comes with some privileges, including expensive gifts, cars, luxury clothes, and other such rare and expensive items. With Money Kicks' father Saif Ahmed Belhasa's net worth having been estimated to be over $2 billion himself, many fans would like to know about his luxurious life. However, there are also sites that claim the young teenager to be a billionaire himself.
Net Worth, Income Sources, And Fortune
Well, Rashed Belhasa, a.k.a Money Kicks' net worth is yet to be revealed. However, his father Saif Ahmed Belhasa's net worth has been estimated to be over $2 billion. Well, Money Kicks' fortune mostly consists of expensive gifts, clothes, cars, and the mansion that he lives in. A part of this wealth, however, is also from his profession as a YouTube vlogger. The channel Money Kicks is about vlogs usually involving some other celebrities or just something that happens in the life of this young billionaire.
According to Social Blade, Money Kicks earns about $3.9K to $62K a year, and at times, possibly even more. Aside from this, he also owns a streetwear line called Kings Ambition and an online store called Money Kicks. Money Kicks' fortune also includes his expensive possessions, including clothes, shoes, cars, and such. Let us take a better look at what they are and how much they are worth.
House And Zoo
While not his own, Rashed Belhasa lives in a mansion, which is allegedly one of the most expensive houses in Dubai. The house's entire premise is so big that they have a golf cart to travel from one part of the mansion to the next. The house itself is furnished with everything one would need and more. But that alone is not what makes it impressive. The premise also includes a personal zoo with over 500 exotic animals.
The personalized zoo, which includes exotic animals like lions, tigers, panthers, and zebras, among many others, is not open to the public, but when celebrities come to visit, which happens quite often, Rashed does give a tour of the zoo. Rashed loves the animals so much that even the names of the animals are kept after some celebrities, one of which is a chimpanzee named Paris Hilton.
Money Kicks' Cars
Where most 18 year-olds usually have an old beat-up truck as their first ride, the same cannot be said about Rashed. In fact, when he first received his car, he wasn't even allowed to drive it because he was two years younger than the legal driving age, which is 18. On his 16th birthday back in 2018, Rashed received a yellow Ferrari on which he later got a custom Supreme wrap.
The car itself was $250,000, and the custom wrap cost his thousands more. The car, however, was sold later, and he bought a Rolls Royce worth $350,000. This goes to show that some rich kids, even when they don't need it, have it set for the future. While Rashed was under the legal age of driving, the same cannot be said now that he turned 18 earlier this year.
Furthermore, he also owns a Cadillac Escalade, which is covered in a ferocious white and black print. Plus, with complete colorful graphics painted, he also has a Lamborghini Aventador.
Million Dollar Shoe Collection
Aside from having an expensive car, Rashed Belhasa is also the proud owner of a shoe collection worth over a million dollars. The shoes contain all the luxury shoes from Yeezies to Louis Vuitton, and he has an entire room dedicated to them. The cherry on the cake, however, pales in comparison to any of these.
The most prized collection in Money Kicks' shoes is a pair of trainers worn by footballer Paul Pogba, of which only 14 pairs were ever made. The estimated price of the shoe collection, as stated, is worth over $1 million, and the prized trainers hold the most worth.
Clothes And Bags
Clothes make the man is something we have heard for a long time, and it seems that Rashed Belhasa understands this full well. In fact, he understands it enough to splurge on clothes and bags of supreme quality, no pun intended. Rashed's clothes include branded clothes and bags from Supreme, Louise Vuitton, and other such companies.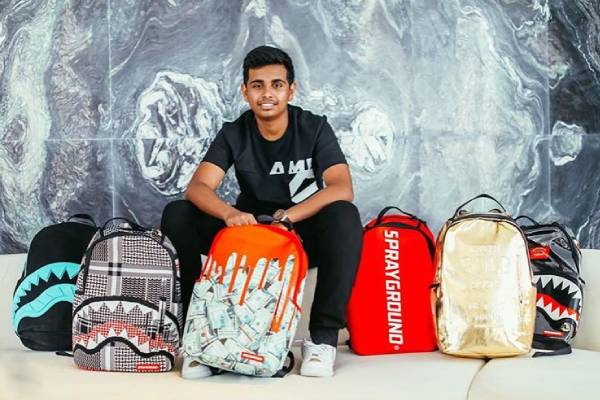 The clothes and bags, each amount to a couple thousand each, and when paired together, make up a huge fortune alone. This shows that sometimes a moment's taste of the rich can fulfill some family's taste for years. But it seems that he understands this fact as well, and at times, he makes sure to give back to the community as well by donating to causes that were of huge importance to many lives.
Lifestyle
At the moment, it would seem like Rashed Behlasa, a.k.a. Money Kicks, is living his life and enjoying himself at his home or by traveling to different places and meeting people and celebrities. A quick scroll through this allegedly young billionaire's Instagram shows himself traveling, with his exotic pets, or with celebrities, like Jackie Chan, Salman Khan, Lionel Messi, and DJ Khaled, among many others.
All in all, it wouldn't be wrong to say that this billionaire kid is living a billionaire life and is ready to become a business mogul to live a billionaire life. He has already made a name for himself on online platforms as a YouTube vlogger, but as time moves on, he will also surely make a name for himself outside of it.
Facts And Trivia
He was born on January 7th, 2002.
He has over 1.8 million followers on Instagram.
Get More Updates In News, Entertainment, Net Worth, and Wikis In eCelebrity Spy.