Rashed Belhasa aka Money Kicks Bio - Social Media Star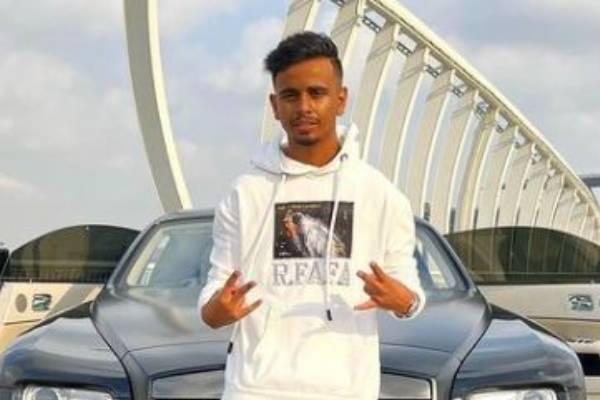 Quick Wikis
Fact
Value
Birth Name
Rashed Belhasa
Birth Day
01/05/2002
Birth place
Dubai, United Arab Emirates
Zodiac Sign
Capricorn
Nationality
Emirati
Profession
YouTube Vlogger
Parents
Saif Ahmed Belhasa, Sarah Belhasa
Sibling
Abdulla Saif Belhasa, Mayed Saif Belhasa
College/University
International School of Arts and Sciences
Eye color
Brown
Hair Color
Black
Rashed Belhasa is more well-known to the world as the YouTube vlogger Money Kicks who flaunts his wealth on YouTube. He made it big after he released a video where he shows off his shoe collection to the world alongside famous people. Born with a silver spoon, Rashed has had an easy-going life so far, but it seems that along the way, some controversies have arrived as well.
Let us take a look at Rashed Belhasa's bio, including his childhood, YouTube career, and these controversies, and understand them through this article.
Childhood And Early Life
Rashed Belhasa was born on the 5th of January in 2002 to billionaire father Saif Ahmed Belhasa and mother, Sarah Belhasa. He is not the only child of his parents. The name of his brothers is; Abdulla Saif Belhasa, Mayed Saif Belhasa. Born with a silver spoon in his mouth could not be truer in terms of Rashed, and it seems that he has made the best of his life.
Born and brought up in Dubai, Rashed was always surrounded by luxury, and even as a youngster what, he admired the most was his prized shoe collection. So when YouTube started getting all trendy, Rashed decided he would try his luck and flaunt his shoe collection to see if he could make it big.
What is Money Kicks' Net Worth? Starting of YouTube Career
As stated, Rashed 's YouTube career started after he released a video of himself flaunting his prized shoe collection to the world on November 3rd, 2015, under the name Money Kicks. The first video did so well that it instantly got him 4000 subscribers, and within the span of the next few days, he had reached the 50,000 subscriber mark. A few weeks later, Rashed posted another video, the same thing, but this time with rapper Young Thug. The video became viral and made him an internet sensation.
Thanks to his father's influence, other well-known celebs like Wiz Khalifa, Jackie Chan, and Salman Khan have visited Rashed, made an appearance in his videos, and made him internet famous.
Since then, Rashed has come a long way. With his videos becoming more and more like vlogs and more crazy things in his videos, Rashed's channel has grown very big and is no less than any mainstream YouTuber. In the future, more people will likely join the Money Kicks family and make his channel even bigger. But one thing that he has already made big is of course, the cash. As of now, Money Kicks' net worth has not been revealed yet. But looking at his mansion, zoo, cars, shoe collection, one can easily see that he is a multi-millionaire already. As for his father, Saif Ahmed Belhasa's net worth has been estimated to be over $2 billion.
And with the way things are going, even this number will increase in the future.
Is Rashed Belhasa In A Relationship?
Even though he is still only a teenager, Rashed is the son of a billionaire with a huge net worth of his own. He is internet famous and can get whatever he wants, but he has never been in a relationship. Well, at the moment, it seems that signs of Rashed Belhasa's girlfriend are nowhere to be seen, and he seems to be possibly single. This is because aside from being a YouTuber, Rashed is also an entrepreneur and focuses more on his business rather than girls.
However, since Rashed is still young, this may change any moment, and fans of his keep a close eye on his Instagram account and the photos that he shares to make sure whether or not Rashed may have found the girl of his dreams. In any case, Rashed is single and available, but that may or may not be the case in the near future.
Lifestyle
At the moment, it seems that Rashed is enjoying his life traveling and sharing wonderful moments with his friends, family, and fans through his YouTube channel and social media. He also likes sharing pictures and selfies that he takes with celebrities that have visited him throughout the years. However, there have also been some criticisms along the way.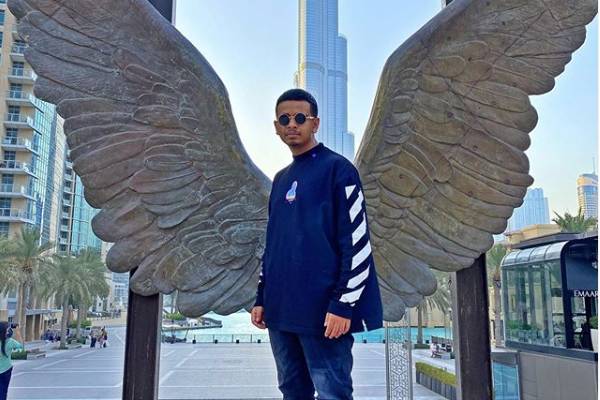 While there are many fans, who enjoy watching Rashed flaunt his wealth, there are also thousands of others who think that he is just using his father's money and connections to make his own career grow better and bigger. However, it seems that he is not fazed by these haters and continues on with his life in the best way possible. In the future, he may take this criticism and prove to the world that all of this was false with his own success and hard work.
Facts And Trivia
He currently has over 1.6million followers on Instagram.
His trainer collection alone is worth over $1 million.
Get More Updates In News, Entertainment, Net Worth, and Wikis In eCelebrity Spy.