Monty Williams Net Worth - Reported Salary Of $2.7 Million And Earning Sources
Monty Williams Net Worth
$9 million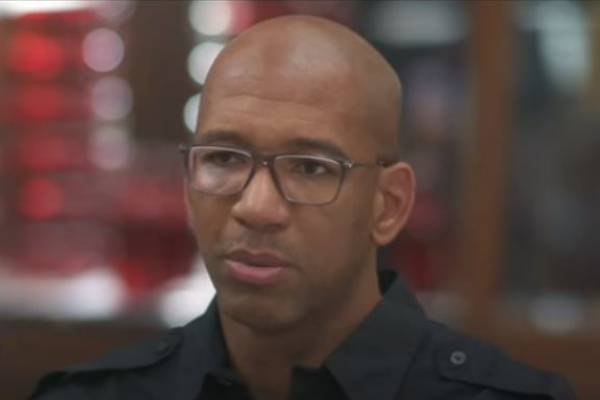 | | |
| --- | --- |
| Birth Name | Montgomery Eli Williams |
| Birth place | Fredericksburg, Virginia, USA |
| Profession | Basketball Coach and Former Player |
| Nationality | American |
| Zodiac Sign | Libra |
Monty Williams is a well known American professional basketball coach who has been part of numerous NBA teams' coaching staff. He is a former basketball player and chose to pursue a career in coaching after retiring in 2003. He has won multiple titles throughout his time as a player both professionally and as a member of the US national team.
Like many other NBA players and coaching staff, the famous American coach has also amassed a fortune from his time in the league. According to Celebrity Net Worth, Monty Williams' net worth is estimated to be around $9 million, most of which came from his salary as a coach and a player.
Doc Rivers Net Worth - Has A Reported Salary Of $10 Million
Monty Williams Net Worth And Earnings
As stated above, the former professional basketball player Monty Williams has an estimated net worth of $9 million. He amassed this fortune from his time as an NBA coach and a former player.
Income From Playing Career
Monty Williams had been part of his high school and college basketball team and played as a small forward. After graduating college, he was picked by the New York Knicks as a first-round pick during the 1994 NBA draft. Williams went on to play for the Knicks for two seasons and was traded to San Antonio Spurs in 1996.
The professional player then spent a year with the Denver Nuggets and later joined the Orlando Magic and Philadelphia 76ers. After playing in the NBA for nine years, Monty was forced to retire due to chronic knee problems. While his career as a player met a short end, he had previously pocketed a considerable sum from his time with the various teams. Given below are some of Monty Williams' salary as given in the HoopsHype during his time as an NBA player:
| | |
| --- | --- |
| Team / Season | Salary |
| New York Knicks / 1994-95 | $650K |
| New York Knicks / 1995-96 | $845K |
| San Antonio Spurs / 1996-97 | $1.04M |
| San Antonio Spurs / 1997-98 | $1.235M |
| Orlando Magic / 1999-2000 | $510K |
| Orlando Magic / 2000-01 | $1M |
| Orlando Magic / 2001-02 | $778.3K |
| Philadelphia 76ers / 2002-03 | $887.4K |
In total, the former player reportedly pocketed $7.945 million ($12.26 million after inflation) as his career earnings. While this amount might be small in comparison to current NBA players like Danny Green, there is no doubt that Monty Williams' net worth was heavily impacted by his earnings.
How Much Does Monty Williams Earn As An NBA Coach?
After retiring in 2003, Monty took a few years off and then returned to the basketball scene as a coach. Willimas was part of the coaching staff when San Antonio Spurs won the NBA championship in 2005. He was hired as an assistant head coach by Portland Trail Blazers' head coach Nate McMillan in 2005. Five years later, Williams joined the New Orleans Hornets (now New Orleans Pelicans) and became the youngest head coach at 38 years old in the NBA.
Monty served as the head coach for the Pelicans for five years. He had accepted a four-year contract extension reportedly worth $11 million in 2012 and lead the team to several playoff appearances. During this time, Williams also became the USA national team's assistant coach and won gold medals in the 2014 World Cup and 2016 Summer Olympics.
The Pelicans lost to Golden State Warriors in the first round of the playoffs in 2015, which resulted in the team firing Monty. He then joined Oklahoma City Thunder as the associate head coach for a year and later became the assistant coach for the Philadelphia 76ers. As of November 2020, Williams is the head coach for the Phoenix Suns and has led the team to an 8-0 record during the eight seeding games in the NBA's Coronavirus Bubble.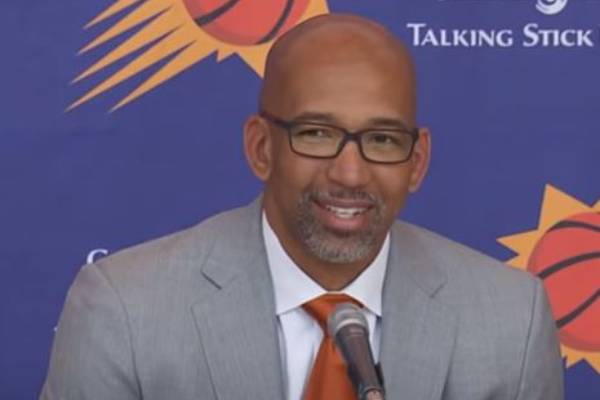 Throughout his time as in the NBA, the American coach has earned millions per year. According to Celebrity Net Worth, his salary is $2.7 million a year, which has helped raise Monty Williams' net worth significantly. In addition to coaching, he also earned a considerable sum from his time as the vice president of basketball operations for the team, San Antonio Spurs.
Lifestyle And Assets
Monty Williams has been part of the NBA scene since the early 1990s and has amassed a fortune. He is currently enjoying a comfortable lifestyle with his family, including his five children. Willimas loves to travel with his kids and even shares the pictures on his social media pages.
Trivia
Montgomery Eli Williams was born in Fredericksburg, Virginia, on October 8, 1971.
He grew up in Oxon Hill, Maryland, and was raised by his mother, Joyce.
He lost his first wife, Ingrid Williams, to injuries suffered during a car accident. The pair were married from 1995 to 2016, till Ingrid's death.
He is currently married to Lisa Keeth and is raising his five children, Elijah Williams, Micah Williams, Lael Williams, Janna Williams, and Faith Williams.
Get More Updates In News, Entertainment, Net Worth, and Wikis In eCelebritySpy.