Nate McMillan Net Worth - Look At The Coach's Salary, Contract And More
Nate McMillan Net Worth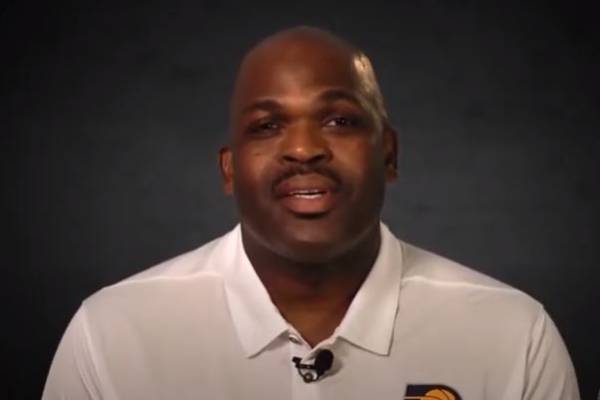 | | |
| --- | --- |
| Birth Name | Nathanuel McMillan |
| Birth place | Raleigh, North California, USA |
| Profession | Basketball coach and Former Player |
| Nationality | American |
| Zodiac Sign | Leo |
American basketball coach and retired NBA player Nate McMillan have been part of the NBA scene since the 1980s. He first came into prominence due to his professional career as a player but found immense fame as an NBA coach.
Along with recognition, the former player has also earned millions from his decade-long professional career. Nate McMillan's net worth includes his total income as the assistant and head coach for numerous NBA teams, including Portland Trail Blazers and Indiana Pacers.
Nate McMillan Net Worth And Earnings
As mentioned above, the famous NBA coach has earned a massive fortune from his successful career. Also, Nate McMillan's net worth comprises of his earnings as a player for the Seattle SuperSonics.
Gregg Popovich Net Worth - Leaves 4 Figure Tips And Spends Millions On Team Dinner
Income As A Player
Nate McMillan attended Chowan College from 1982 to 1984 and then transferred to North Carolina State University, where he played basketball under Jim Valvano. He led his team to numerous championship tournaments, including the NCAA Championship Tournaments and the Atlantic Coast Conference.
After graduating, McMillan became part of the 1986 NBA draft and was picked by the Seattle SuperSonics as the 30th pick. He played as the starting point guard and averaged 5.9 points, 1.9 steals, and 6.1 assists as his career average. 
Throughout his career, Nate only played for the SuperSonics, now known as Oklahoma City Thunder, and managed to leave his mark after helping the team reach the NBA finals in the 1995-96 season. He was known as Mr. Sonic by the fans due to his loyalty and decades-long service to the team. Given below are some of McMillan's salary as given in the HoopsHype:
| | |
| --- | --- |
| Team / Season | Salary |
| Seattle SuperSonics / 1990-91 | $658K |
| Seattle SuperSonics / 1991-92 | $733K |
| Seattle SuperSonics / 1992-93 | $750K |
| Seattle SuperSonics / 1993-94 | $850K |
| Seattle SuperSonics / 1994-95 | $1.06M |
| Seattle SuperSonics / 1995-96 | $1.265M |
| Seattle SuperSonics / 1996-97 | $1.3M |
| Seattle SuperSonics / 1997-98 | $3.5M |
Since he was a key player for the Seattle SuperSonics, Nate McMillan's salary saw considerable growth as the years went by. Since the amount he earned in the 80s and 90s amounts to millions now, it is clear that his total earnings as a player heavily influenced McMillan's net worth.
How Much Does Nate McMillan Earn As A NBA Coach?
Nate retired from his professional playing career in 1998 but stayed with the SuperSonics as the assistant coach for Paul Westphal. He worked under Westphal for two years but was later named the interim head coach. McMillan went on to coach the team till 2005 with mediocre results. He then signed on to Portland Trail Blazers as their head coach.
The retired player took up the Blazers and managed to deliver good results throughout his time there. During the 2009-10 season, McMillan led his team to fifty wins even with numerous key players injured. He continued to coach the Blazers until 2012 and then was hired by the Indiana Pacers a year later.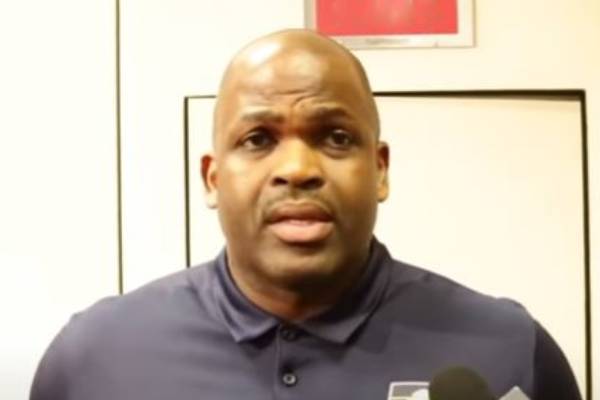 The former SuperSonics player took up the position of assistant coach for the 2013-14 season for the Pacers. He then replaced Brian Shaw and became the associate head coach for the following three seasons. He was then offered the position of head coach and signed a 3-year deal in 2016. 
While the actual amount of Nate McMillan's salary was never revealed, there is no doubt that his yearly earnings crossed the million-dollar mark. After working with the Pacers for seven years, the American coach was fired in August 2020. According to various reports, he was in talks about joining the Atlanta Hawks' coaching staff and was hired by the team as an assistant coach in November 2020.
Only a few months after securing the position of assistant coach for the Atlanta Hawks, McMillan was named the interim head coach by the executives of the team. His predecessor, Lloyd Pierce, was fired after the team failed to improve their performances. If the interim head coach manages to deliver for the team, he will possibly become the new head coach for the Hawks. And if this happens, Nate McMillan's net worth will see a considerable rise in the near future.
Lifestyle And Assets
Nate McMillan has amassed a fortune from his successful career as an NBA player and coach and now lives a lavish lifestyle. While he was based in Seattle during his playing and early coaching career, he has since lived in various states, including Oregon. 
According to Virtual Globe Trotting, Nate owns a beautiful house in West Linn, Oregon, which he must have bought while coaching the Portland Trail Blazers. McMillan also gifted his wife, Michelle McMillan, two luxury vehicles, a convertible Mercedes, and a black Escalade, which shows the lavish lifestyle that he enjoys.
Trivia
Nathaniel McMillan was born in Raleigh, North California, on August 3, 1964.
He was raised by his mother, Jeanette Tyson, alongside his six siblings.
He attended William G. Enloe High School in Raliegh, North Carolina.
He has two children, Jamelle McMillan and Brittany McMillan, with his wife, Michelle McMillan. His son Jamelle followed in his footsteps and is currently working as the assistant coach for New Orleans Pelicans.
Get More Updates In News, Entertainment, Net Worth, and Wikis In eCelebrity Spy.