Olivia Colman Net Worth - Income From The Netflix Series The Crown & Her Acting Career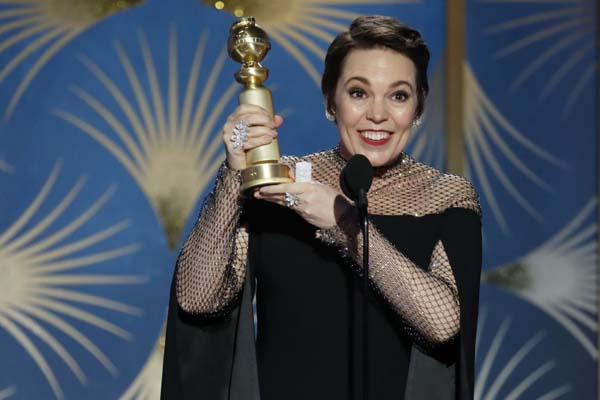 It's not frequently that you come across an actress who was once a cleaner, now scooping numerous esteemed awards like Oscars. That requires some miraculous luck or maybe a back-breaking amount of work or a delicate blend of both. This is when The Favourite actress's innate talent came into play and helped her bank in wealth she couldn't have begun to imagine in the past. The English actress Olivia Colman's net worth is estimated to be $6 million, which she has netted in through her award-winning performance in some of the most popular television series and movies.
Olivia Colman, the Bristol Old Vic Theatre School graduate, hails from the global hub, London, England, and was born on the 30th of January, 1974. Appointed CBE in 2019, the actress has made some significant contributions in the field of arts as well as philanthropy all across the globe. Olivia Colman's husband of 18 years, Ed Sinclair, has also dabbled with acting in the past, and the pair have welcomed three children in their family; Hall Sinclair, Finn Sinclair, and a baby daughter who is 4 years old.
Net Worth and Sources of Income
The Oscar-winning actress, Olivia, had not a shade of clue of what she could actually do in the real world since she was academically really weak and wouldn't get enrolled by any universities.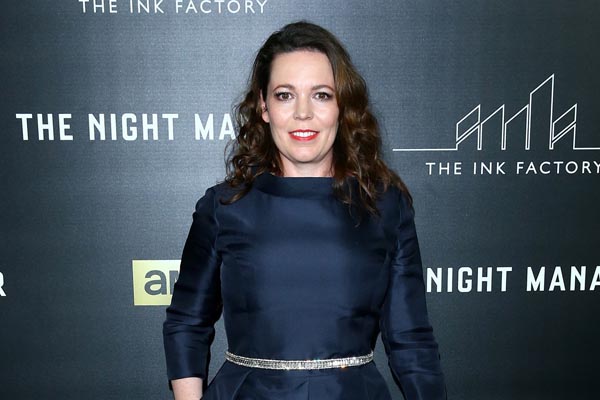 Regardless, after graduating from Bristol Old Vic Theatre School, she started landing roles, given her sheer talent and skills. Now, Olivia Colman's net worth is estimated to be $6 million, which is ever-increasing, which makes sense since she literally has had no year in the last two decades where she didn't get involved in acting. Just imagine how her resume looks like.
Income from Television
When you're knee-deep in problems and hopelessness, it's really tough to make ends meet. Nevertheless, after years of struggle and honing her acting skills, she initiated her acting career with a bunch of roles in comedy series. Olivia Colman's net worth was massively backed by her career in the television platform, thanks to her ceaseless dedication to the job.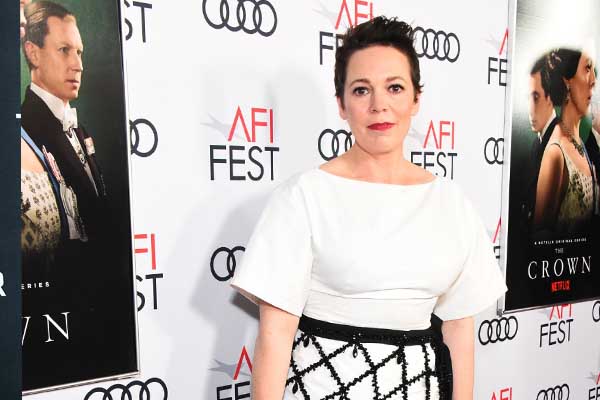 After her breakthrough role in Peep Show, where she was cast for 32 episodes, she got hold of a crazy streak. Colman's salary took an abrupt turn and shot up really quickly as she was more in demand now. Her other comedic roles in television include Green Wing, That Mitchell and Webb Look, Beautiful People, Rev, Fleabag, Flowers, just to name a few. 
Nevertheless, all this pales out in comparison to her most notable role in The Favorite as Queen Anne. Olivia Colman's fortune stacked up from this golden opportunity, which is only rational because it helped her grasp some highly prestigious awards. A Golden Globe, AACTA International, British Independent Film Award, Critics Choice Award, COFCA, CFCA, you name it. She really outdid herself in this series, and it really proves how much the audience fancied her impeccable acting and such a surreal depiction of her character.
One other outstanding role that she landed is the character of Queen Elizabeth II in the popular TV series, The Crown. If landing two royal roles as a queen consecutively in a year isn't a good enough testament to Colman's gifted talent, I don't know what is. Taking over Claire Foy's role, who played as the Queen on the first two seasons and took home a grand salary of $40K( probably way higher later), Olivia hasn't spared a bit of dexterity in her acting. Details about Olivia Colman's earnings and paycheck is still under the wraps, but it wouldn't be far-fetched to assume that she is taking home some hard cash.
Matt Smith Net Worth - Salary From Doctor Who And The Crown
Income from Movies
Apart from Olivia's groundbreaking work in television, she also has a lot of film acting credits under her belt. As ludicrous as it sounds (as per IMDB), the actress has clutched a whopping 70 award wins and 56 nominations after more than 19 years of rubbing shoulders with the industry.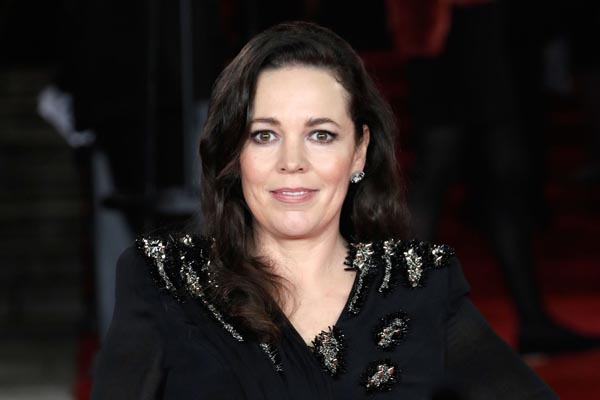 She has managed to make headlines, land impressive roles, and putting a unique spin on many of her characters in films. We have assembled some of her movies alongside their box office collection for you down here:
| | |
| --- | --- |
| Movies | Box Office Collection |
| Murder On The Orient Express | $101.6 Million |
| The Lobster | $9.1 Million |
| The Iron Lady | $30 Million |
| Hot Fuzz | $23.7 Million |
With numbers like these that we collected from Rotten Tomatoes, we are confident that Olivia Colman must have accumulated her fair share of income from these massive hits. And she certainly deserves all of that. Colman's career was definitely no overnight success. She was bold enough to buckle up and persevere through everything life threw at her.
Is Set To Release A New Series with Husband, Ed Sinclair
It's rather romantic to partner up with your beau in something that's both of your fortes. Way to be more productive and build your relationship. According to Daily Mail, the multi-award-winning actress, Olivia Colman's husband Ed, is reportedly teaming up with her. The duo is looking forward to producing and starring in a four-part series titled Landscapers for HBO, Now TV and Sky Atlantic. It is being produced by her own production company, South of the River Pictures.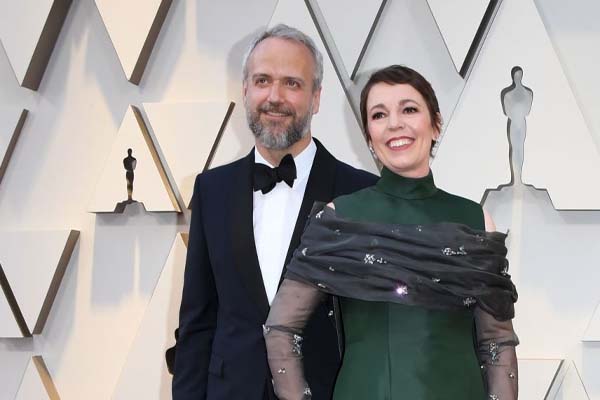 We are quite excited to see the high-school romantics, both with a humble start, starring in a self-produced show. This massive release is undoubtedly going to boost Olivia Colman's already humongous net income. 
 Keep Up With eCelebritySpy, For More Updates On News, Net Worth, Wikis, and Articles.