Oscar Nunez Net Worth - Did He Earn As Much As Rest Of The Cast In The Office?
Oscar Nunez Net Worth
$3 million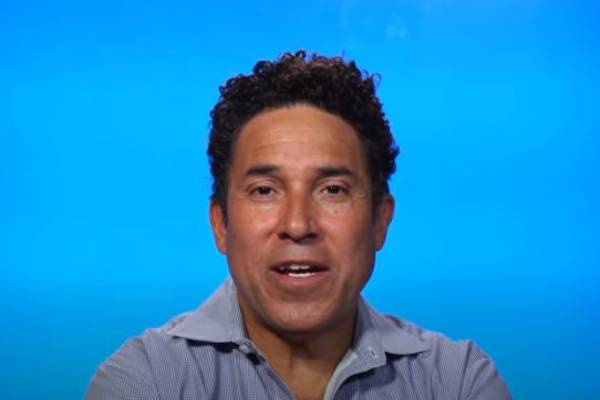 | | |
| --- | --- |
| Birth Name | Oscar Eduardo Nuñez |
| Birth place | Colón, Cuba |
| Profession | Comedian and Actor |
| Nationality | Cuban-American |
| Zodiac Sign | Scorpio |
| Hair Color | Black |
Oscar Nunez is a well-known Cuban-American actor who started his career in the film industry in 2000. He has continued to star in several movies, and television series and to this date has seventy-eight acting credits to his name. 
However, the talented actor is still recognized for his portrayal of Oscar Martinez in the popular sitcom The Office. He has amassed a grand fortune from his successful acting career, and according to Celebrity Net Worth, Oscar Nunez's net worth is estimated to be $3 million.
Oscar Nunez Net Worth And Earning Source
As mentioned above, Oscar Nunez has an estimated net worth of $3 million, which comprises his earnings as an actor. He is also a prolific comedian and previously performed on hundreds of shows with theater and comedy companies.
Income From Comedy And Theater Shows
After taking acting and writing classes in several colleges in New York, Oscar Nunez started his comedy career. He was a member of the theater company, The Shock of the Funny, and reportedly performed in more than three hundred shows with the company. In addition to these shows, Nunez also appeared in various theater plays in Washington and New York.
Oscar Nunez then moved to Los Angeles in the mid-1990s, where he became a member of improvisational and sketch comedy troupe, The Groundlings. He not only performed with them for several years but also utilized his writing training to write and star in the production Smooth Down There.
Unlike the thousands of dollars he currently receives for appearing in television shows and films, the Cuban-American actor's salary during his time with the theater and comedy companies might have been a lot less. However, Oscar Nunez's net worth must have been impacted by the sum he received after every performance he was part of with the groups.
Income From Television Series
After spending years performing on-stage, Oscar Nunez made his television debut with a minor role in the show, Curb Your Enthusiasm in 2000. He then continued to book small appearances in several series and only managed to secure a significant role in 2005 in the sitcom The Office. He was a regular cast member for the show for all nine seasons and even appeared on several webisodes for The Office.
Even when Nunez was on the NBC sitcom, he continued to appear in few episodes of other series. He has been part of shows like Benched, Brooklyn Nine-Nine, People of Earth, Life in Pieces, among others. His most recent television project is Mr. Iglesias, where he played the character, Carlos Hernandez.
As the actors in small-screen are all paid according to the number of episodes they appear in, Oscar's earnings might vary per show. His co-star from The Office, Jenna Fischer, was paid $100K per episode during the later seasons. However, Nunez's salary must have been a little less than hers since he had less screen time than Fischer. 
Nevertheless, the total income from all of his television appearances has undoubtedly helped increase Oscar Nunez's net worth significantly.
Rainn Wilson Net Worth - Salary From The Office And Other Projects
Income From Movies
Alongside his small-screen appearances, Oscar was also enjoying his big-screen debut and eventual success. He has been part of several box-office hits including, The Italian Job, The Proposal, and Baywatch, and has earned a considerable sum from them. Some of the movies that Nunez was part of and their worldwide collection are listed below:
| | |
| --- | --- |
| Films | Worldwide Collection |
| The Italian Job | $176M |
| Reno 911! Miami | $22.02M |
| The Proposal | $317.37M |
| Language of a Broken Heart | $40K |
| The 33 | $27.9K |
| Miss Stevens | $138K |
| Baywatch | $177.86M |
As seen above, several films that the Cuban-American actor has been a part of have done well at the box-office. While he might have only made small appearances in these movies, the total earnings from them undoubtedly helped raise Oscar Nunez's net worth to new heights. 
Lifestyle And Assets
Oscar Nunez not only found fame from his acting career but has also amassed a fortune of $3 million. He has stayed in Los Angeles since the 1990s and previously owned a property in Hollywood Hills. Nunez bought the ranch-style house in 2008 for $875K but put it up for sale a decade later with a price tag of $1.9 million. There is no proper information about Oscar's current residence, but there is no doubt that he is enjoying a lavish lifestyle.
Trivia
Oscar Eduardo Nuñez was born in Colón, Cuba, on November 18, 1958.
His father was a lawyer, and his mother was a dentist, and they moved to the US in the 1960s.
Oscar grew up in Union Jersey, New Jersey, and became an American citizen in 1964.
He married his wife, Ursula Whittaker, in 2011. Their first child, August Luce Nunez, in 2012.
Get More Updates In News, Entertainment, Net Worth, and Wikis In eCelebrity Spy.