Paul Scheer Net Worth - Income As A Writer, Comedian And Actor
Paul Scheer Net Worth
$4 million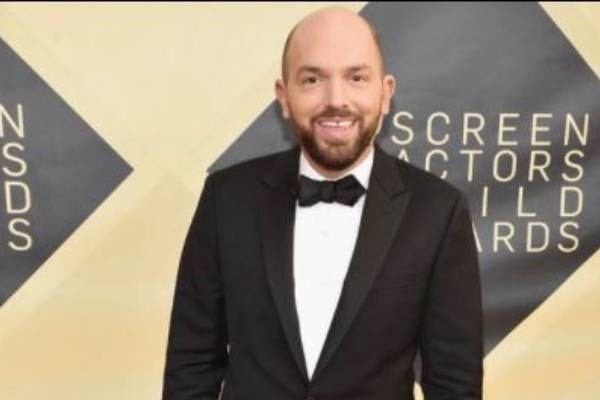 | | |
| --- | --- |
| Birth Name | Paul Christian Scheer |
| Birth place | Huntington, New York, USA |
| Profession | Actor, Comedian, Filmmaker |
| Nationality | American |
| Zodiac Sign | Aquarius |
Paul Sheer is an actor, comedian, writer, producer, director, and podcaster of American nationality. He is widely known for starring in The League and one of the cult MTV sketch series Human Giant stars. He is also a podcaster who co-hosts the popular film discussion How Did This Get Made? alongside Jason Mantzoukas and his wife, June Diane Raphael.
American comedian Paul Sheer's net worth is estimated to be around $4 million. The massive wealth accumulated by him comprises mostly the income from being a successful actor, comedian, filmmaker, and podcaster.
Andy Buckley Net Worth - Income As An Actor And He's Also A Stockbroker
Paul Sheer Net Worth And Career
According to Celebrity Net Worth, Paul Scheer's net worth is $4 million, which is the combined amount with his wife. After earning his degree in communication and education from New York University, Sheer started his acting career in the 1990s.
Income As An Actor
Sheer joined the cast of Chicago City Limits, the longest-running off-Broadway show in New York in 1995. Then in 1998, he began performing at the Upright Citizens Brigade. Paul had already started his acting journey through the Off-Broadway shows.
TV Shows And Sitcoms
Around the summer of 2005, he made short films in collaboration with fellow comedians Rob Huebel and Aziz Ansari and director Jason Woliner. The group created videos like Shutterbugs and Illusionators. In 2006, after getting approval from MTV, the group started a sketch series named Human Giant. The series debuted in April 2005. On October 29, 2009, he played Dr. Andre Nowzick, a wealthy plastic surgeon, in The League, which was premiered on FX on October 29, 2009. The show ran for seven seasons. 
Apart from these two shows, Paul has also made an appearance in various other TV shows like Funny or Die Presents, Yo Gabba Gabba!, The Aquabats! Super Show, Black Monday, Fresh Off the Boat, and many others. He has also voice acted in series like Apple & Onion, Big City Greens, Super Mansion, Adventure, Once Upon A Time, Robot Chicken, and Tron: Uprising. Paul's appearance in the comedy series has helped him accumulate an enormous fortune and salary. 
Movies
Scheer has also acted in various movies. Most of the films starring the talented actor are of the comedy genre. Here are some of the movies of him, along with their Box Office Collections. 
| | |
| --- | --- |
| Movies | Box Office Collections |
| Piranha | $24M |
| Piranha 3DD | $370.9K |
| Hell Baby | $5K |
| Daddy's Home | $150.3M |
| The Disaster Artist | $21.1M |
| Summer 'O3 | $11.7K |
| Long Shot | $30.3M |
| Archenemy | $119.4K |
Paul has made a good income from the movies that he has starred in. Many of his projects are yet to be released, so there's no doubt that he will be earning an impressive sum in the coming years.
Income As A Writer
Along with acting, Paul has also found popularity through his screenwriting profession. He has a total of 29 credits as a writer and has worked as a screenwriter in various series like Burly TV, Crossballs: The Debate Show, Human Giant, Shutterbugs, Funny or Die Presents, The ArScheerio Paul Show, NTSF:SD: SUV, Sheer-RL, and The League. As a result, Sheer must have accumulated an enormous fortune as a screenwriter.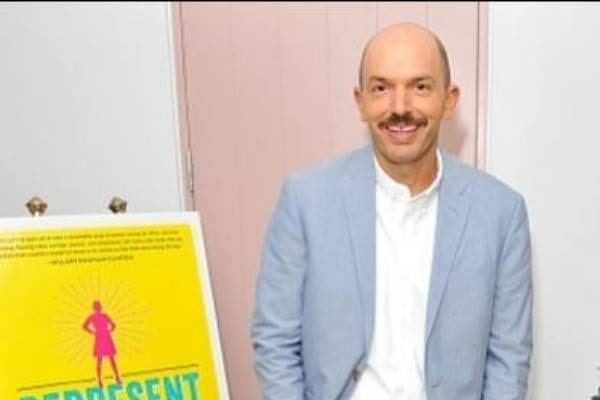 Scheer has also ventured into comics. He created a 5-part Boom mini-series, ALIENS vs. PARKER, with his writing partner Nick Giovannetti. He co-wrote a team-up between Ant-Man and Drax the Destroyer in Guardians Team-Up #7. After co-writing, he appeared in The Astonishing Ant-Man #4 by Nick Spencer and Ramon Rosanas. He continued his collaboration with Marvel Comics along with Giovanetti. There they penned Deadpool Bi-Annual #1, a Guardians Team-Up. His most recent works for Marvel are Spider-Man-Deadpool, and Cosmic Ghost Rider Destroys Marvel History. His comics have also helped him earn a considerable amount of money. 
Income As A Filmmaker
Sheer has also earned significantly as a producer and director. Along with Jonathan Stern, he worked as an executive producer on the Hulu comedy series The Hotwives. He co-created and directed the Go90 comedy series Drive Share. He has worked as a filmmaker in various movies and series like Newsreaders, Party Over Here, Marvel 616, Filthy, Unsend, The Amazing Gayl Pile, and many others. Paul Sheer's net worth has risen significantly over the years from his work in various entertainment industry sectors.
Income As A Comedian
Scheer started his journey as a comedian in 1995 as a member of New York City's longest-running Off-Broadway comedy show, Chicago City Limits. There he performed several shows and traveled extensively throughout the USA as well as overseas. He then joined the Upright Citizens Brigade Theatre in 1998, where he performed Sketch and Improvisation with the group Respecto Montalban. He has performed several sketch comedy shows like FACEBOOK, Crash Test, A Night of 140 Tweets, and many others over his career. These sketch comedy shows have established Paul as one of the successful comedians.
Income From Podcast
In 2011, Sheer started his own podcast, How Did This Get Made? where he discussed terrible movies with Jason Mantzoukas, his wife June Diane Raphael, and a weekly guest. The podcast was selected as iTunes's favorite comedy podcast of 2011. The show had celebrity guests like Kevin Smith, Damon Lindelof, Adam Scott, etc., and was named "The Best Comedy Podcast" by LA Weekly in 2012. Along with fame, the podcast has contributed to Paul Sheer's wealth and fame too.
Paul also makes significant income from his YouTube channel named Paul Scheer. The channel with 8.88K subscribers has estimated monthly earnings of $4 - $62 and yearly earnings of $47 - $745. In the channel, he discusses movies with celebrities. All of his works have found immense success, and as a result, Scherr has managed to amass a fortune from his career.
Lifestyle And Assets
Aforementioned, Paul Scheer's net worth combined with his wife, June Diane Raphael's, is $4 million. He has accumulated such tremendous wealth from various ventures. Thanks to his massive wealth, Paul can afford a comfortable lifestyle. He currently resided in Los Angeles along with his wife, June Diane Raphael, an American actress, comedian, and screenwriter.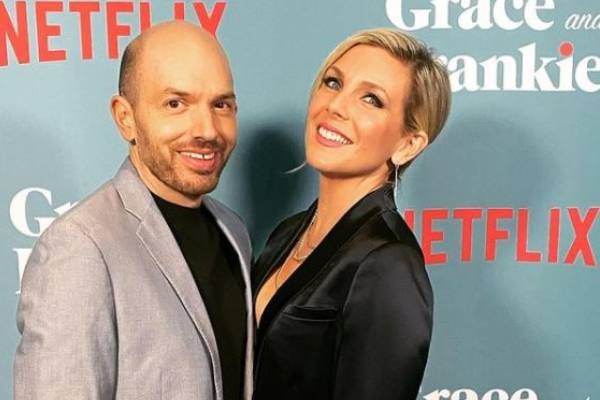 In 2019, Scheer and June listed their Los Feliz Bungalow for sale at $1.499 million. They bought the property six years ago for $1.05 million. They might have earned a good profit. Looking at the price tag of the pair's property, we can say that the Scheer-Raphael family lives comfortably.
Trivia
Paul was born on January 31st, 1976, in Huntington, New York, USA.
Paul's parents are Gail Ann (Decarlo) and William Paul Scheer.
Paul got married to his wife, June Diane Raphael, on October 5, 2009. The couple met while Scheer was performing at Upright Citizens Brigade Theatre.
Paul and his wife June have two sons: August Scheer, born in April 2014, and Sam Scheer, born in August 2016.
Get More Updates In News, Entertainment, Net Worth, and Wikis In eCelebrity Spy.