Rebecca Romijn Net Worth - Income From Her Career As An Actress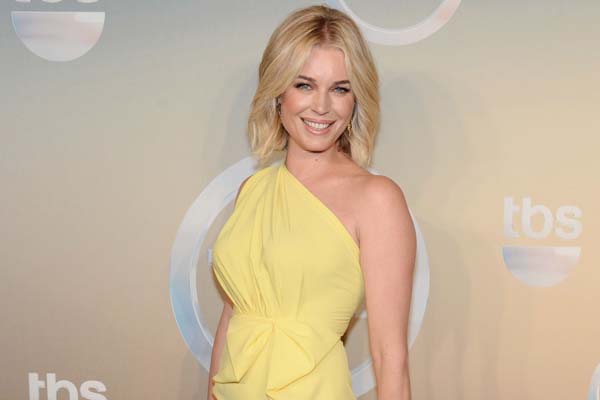 When you make something as tricky as the model-actress transition look easy, you know there is something special about you. The elegant actress, Romijn, has come a long way from not even being able to afford tuition fees to becoming one of the richest actresses. As of now, Rebecca Romijn's net worth is estimated to be $25 million, which she has acquired from her extensively lucrative career in the acting and modeling department.
The stunning, Rebecca Romijn was born in Berkley, California, on November 6th, 1972 to American mother, Elizabeth Romijn, and father, Japp Romijn, who is of Dutch origins. Rebecca's husband, Jerry O'Connell, is also an American actor with a net worth of $16 million, and the adorable pair have twin daughters born in 2008.
Alice Eve's Net Worth- Income and Earnings From Her Career As An Actress
Net Worth and Sources of Income
Those who overcome seemingly impossible challenges are changed, and often in unexpected ways. They become more resilient and determined. Rebecca's teenage hurdles never stopped her in her paths to becoming what she really wanted. The dazzling American star, Rebecca Romijn's net worth of $25 million, is the consequence of her passion, dedication, and resilience.
Income from Modelling
Given Romijn's tall stature of 5 feet 11 inches and other stunning features, she started modeling at an early age, still in the college. However, if she wanted to get somewhere with this, she had to pitch in her 100% into it, which is why she followed what her heart desired and moved to Paris to pursue modeling career full time. During the '90s, Romijn's net worth saw an enormous bump, thanks to the income she received after posing for Victoria's Secret, Miller Lite, Armani, Bebe, and numerous others. Moreover, she even made it to the Sports Illustrated Swimsuit Issue and other massive catalogs like Maxim.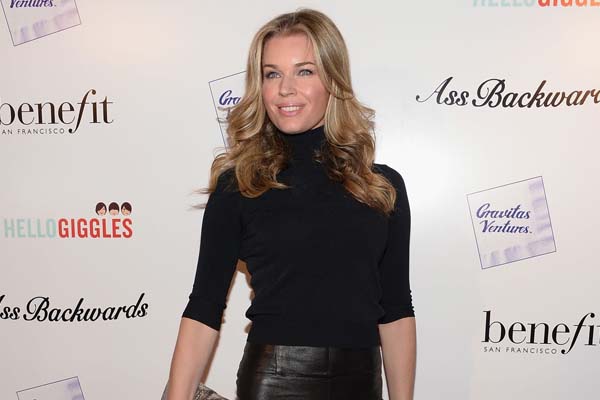 Not only did she model, but she also walked on the runway for Victoria's Secrets and Armani. According to Cheatsheet,  Victoria Secret's models make a fortune between $100K to $1 million. Hence it wouldn't be far-fetched to wind up with the fact that Rebecca Romijn's earnings from her former career must have been a handful.
Income from Movie
Rebecca Romijn's class acting has propelled her to unbelievable heights, more specifically in the film industry. She truly grabbed international prominence when she took on the role of Mystique in X-Men. Rebecca went on to reprise her role in the sequels, X2: X-Men United (2003) and X-Men: The Last Stand (2006) and the movies collectively amassed an eye-opening $605 million in the box office collection. Considering how popular and significant Rebecca's role in the series was, alongside the flawless depiction of her character, we can safely conclude that she must have earned her fair share of income from the total revenue.
Rebecca Romijn's acting credit extends even further, so we have gathered a little list for you to glance through, which contains some of her movies alongside its box office collection.
| | |
| --- | --- |
| Movies | Box Office Collection |
| Rollerball | $18.9 million |
| Femme Fatale | $6.6 million |
| The Punisher | $33.7 million |
| Tyler Perry's Good Deeds | $35.1 million |
We are pretty sure, Romijn's earnings from her ground-breaking career in the industry must have backed her net income a great deal. Moreover, as more roles land in on her plate, her career is bound to spiral upwards and along with it, her fortune.
Income from Television
Aside from being an immaculately gifted movie star, Rebecca Romijn is also a proficient television actress. Some of her noteworthy appearances include Cheryl in Friends, Star Trek: Short Treks Adrienne Barker in Just Shoot Me! for eight episodes and the main role of Jessie Nicholas in NTSF:SD:SUV:: for two seasons.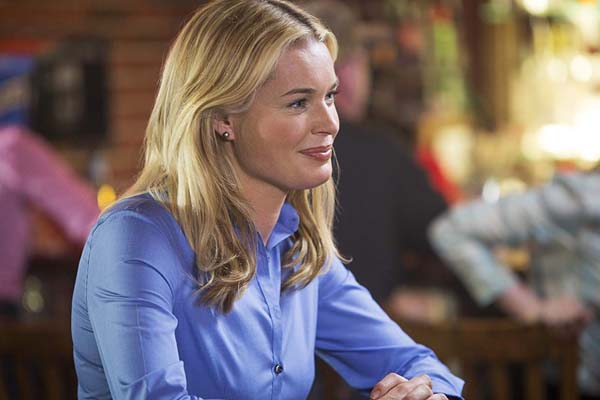 With so much experience in the showbiz industry, Rebecca Romijn's salary from the shows she has appeared in must be pretty hefty. The award-winning actress has also gathered income from her involvement in Video Games, television documentaries, and other short videos.
Lifestyle
Looking at Rebecca Romijn's Instagram, it's quite evident that Rebecca isn't the kind to flaunt wealth in any form. She is mostly seen posting pictures of or with her husband, Jerry O'Connell, and their adorable baby daughters, Dolly Rebecca Rose O'Connell and Charlie Tamara Tulip O'Connell. The family genuinely looks like they have fun just hanging out with each other, all comfortable and happy.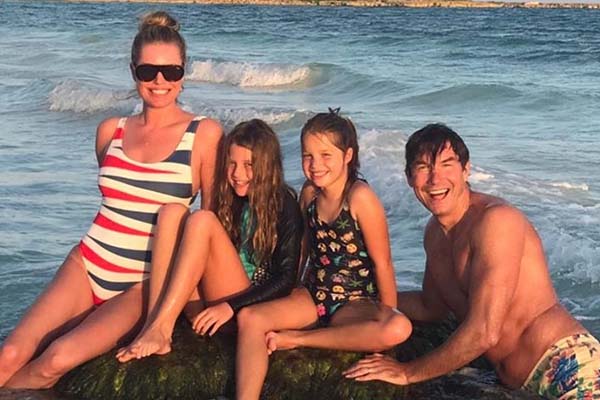 We wish the best for Rebecca's family and her career, which is only going to get bigger since she is one of the most in-demand actresses in the industry.
Keep Up With eCelebritySpy, For More Updates On News, Net Worth, Wikis, and Articles.