Rick Salomon Net Worth - Earnings As A Poker Player And Other Multiple Ventures
Rick Salomon Net Worth
$ 50 Million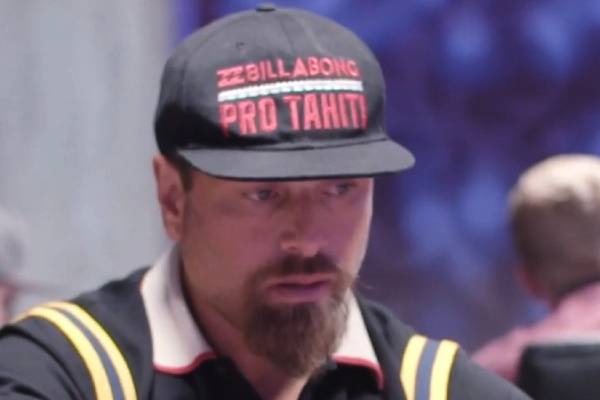 | | |
| --- | --- |
| Birth Name | Richard Allan Salomon |
| Birth place | Neptune Township, New Jersey, USA |
| Profession | Poker Player, Actor and Producer |
| Nationality | American |
| Zodiac Sign | Aquarius |
| Hair Color | Light Brown |
Rick Salomon is an American poker player who has made millions of dollars from multiple competitions. Apart from his extravagant poker career, he is known for his equally extravagant relationships, including the likes of famous actress Pamela Anderson and Paris Hilton. 
Rick also has some notable credits in the film industry with some productions of his own, including the controversial sex-tape '1 night in Paris.' He has made quite a massive fortune for himself from his poker endeavors and film career. According to Celebrity Net Worth, Rick Salomon's net worth is estimated to be about $50 Million- which is enormous.
Rick Salomon Net Worth And Source of Income
As we mentioned earlier, Rick Salomon's net worth is about $50 Million. Most of which include his earnings for being an excellent poker player. Apart from poker, he has been part of the film industry too. With some of the highest-earning fields under his sleeves, he was destined to get rich. Now, without further ado, let's break down how his net worth became a massive figure by discussing his sources.
Earnings as a Poker Player
Poker has been an integral part of Rick's life. The unmatched passion he has for poker is extraordinary. Because of his passion, he became known as the home game player in the Los Angeles area. His first known breakthrough in poker came when he was able to win a huge $2.8 million cash prize in the World Series of Poker 'Big One for One Drop' in 2014. Since then, he has been a headliner in the poker industry.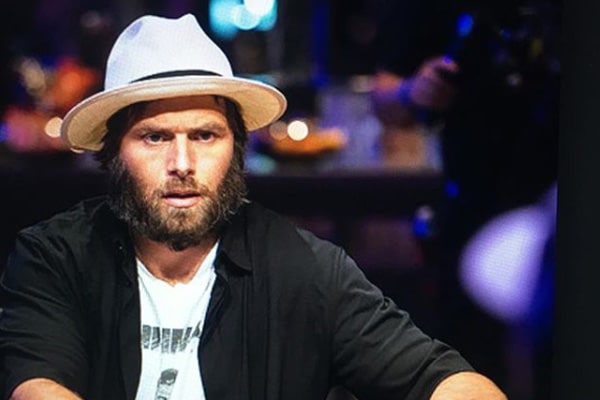 Rick had previously won a $1,000 Bellagio Cup for $125,715 in July 2006, which is the first 6-figure score on his sheet. According to Hendon Mob, he has managed to win a whopping $9,906,283 in live tournaments only. This makes him enter the top 100 on the all-time money list. His biggest feat was in 2016 on the Big One for One Drop event, where he managed to bag  $3.3 million. 
Furthermore, according to Rick's ex-wife Pamela Anderson, he won $40 million from a single guy Andy Beal who is a real estate tycoon, and apparently won $16 million from him in a single weekend. Pamela reported this during their divorce in the court. Ultimately, Pamela got $1 million from Rick. He also has his own gambling site. Now there is no doubt how he made his massive fortune.
Income From Films
Rick has been professionally involved in the film industry for quite some time. He debuted as the character Doug in the movie 'Bob's Video' in 2000. Since then, he has had few other acting experiences like 'Alpha Dog, 'My Sister's Keeper,' and 'Red Handed.' Rick has also produced some films like 'Ameican Girl,' 'Who's your Caddy,' and 'Gotti.' His most famous production comes from the controversial, pornographic documentary with Paris Hilton.
After the tape was leaked in 2003, Paris had filed a case to the distribution company for $30 million, which she eventually won. Rick's money-minded nature came to place when he started distributing the tape by himself after claiming that it could not be taken down from the internet.  He agreed to pay Paris a percentage of the profits plus $400,000 from his earnings. 
Lost $2.8 Million
Rick lost a $2.8 million poker court case against a Saudi Shiekh in the December of 2019. He had filed a case in the French court in Grasse against Raad al-Khereiji, who is a member of one of Saudi Arabia's wealthiest families. The Saudi prince refused to pay his $2.8million loss in 2014 after initially agreeing. And Rick had to sue him for not keeping his honor.
Unfortunately, Rick lost the case because he had to show that poker required skills and exercise other than chance. The Saudi Sheikh denied the case by touting the game being a friendly battle. Even with as big a fortune as him, this was a massive blow to Rick Salomon's net worth.
Rick Salomon's Assets and Lifestyle 
Rick currently lives in his home in California as a free soul. With all the money he will need under his belt, he is enjoying a lavish lifestyle. He has two daughters, Tyson Daily Salomon and Hunter Daily Salomon, from his first wife, Elizabeth Daily. From his Instagram account, we can see that he likes to spend a lot of time with his daughters and post pictures of them.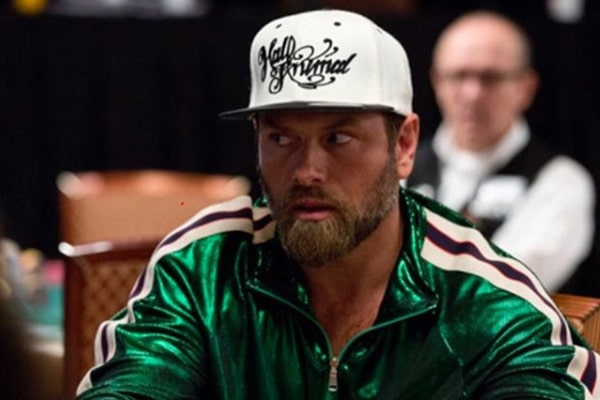 In terms of houses, Rick was reported to have bought a $4 million house in Nevada through his assistants. The 52-year-old his living his life in peace after his controversial ties with some well-known personalities in the past.
Quick Facts
Rick was born on January 24, 1968, to father, Robert Jess Salomon.
His father was the former executive vice president of Warner Bros.
He is the former son-in-law of Alex Guttman and Helen Guttman.
Rick has a rottweiler named Bumblebee.
He married Pamela Anderson twice in 2007 and 2014.
Explore more on eCelebrity Spy and get updates on Celebrity News, Wikis, Net Worth, and More.