Ron Harper Net Worth - Look At The Former NBA Player's Income And Earning Sources
Ron Harper Net Worth
$12 Million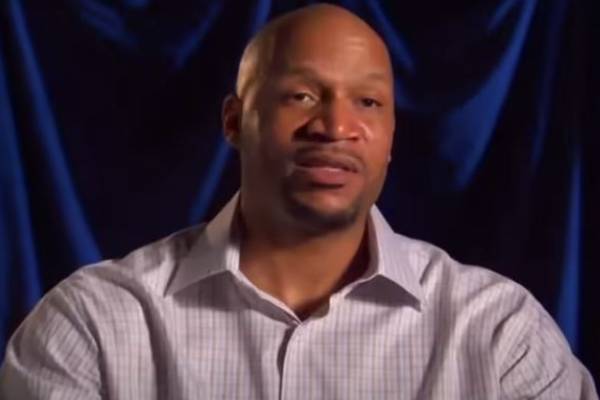 | | |
| --- | --- |
| Birth Name | Ronald Harper |
| Birth place | Dayton, Ohio, US |
| Profession | Former Basketball Player & Coach |
| Nationality | American |
| Zodiac Sign | Aquarius |
Former American professional basketball player Ron Harper is a name known by many NBA viewers. He has established himself as one of the greatest players in the game and has won multiple championship titles in his career. Along with his success as a player, Harper has also tried his hand in coaching teams over the years.
As one of the most successful men in the NBA, Ron Harper's net worth is estimated to be $12 million. His total income comprises of his earnings as an NBA player and his short stint as a coach.
Toni Kukoc Net Worth - Income And Earnings From His Career As A Basketball Player
Ron Harper Net Worth And Earnings
As stated above, Ron Harper's net worth is estimated to be $12 million from his earnings as a successful NBA player. However, other sources claim that his total net worth has crossed an $18 million mark. Either way, we can see that he has earned a fortune from his career.
Income As A NBA Player
Like many other athletes, Ron Harper also started playing basketball since he was in school. As a senior in Kiser High School in Dayton, he was named first-team All-Ohio. He continued playing and was part of the team at Miami University. He played with them for four seasons and won the Mid-American Conference championship and set many records. Due to his fantastic performances during his college years, he was selected by the Cleveland Cavaliers in the NBA draft of the year 1986.
The talented player made his debut with the Cavaliers against Sacramento Kings and had one of the best games in his career. He played with them for four years, and his salary during those years was approximately $7 million. He was traded to the Los Angeles Clippers in November 1989, but his first season with them was cut short due to knee injury. Ron Harper's salary from the Clippers from his first season was $2.4 million.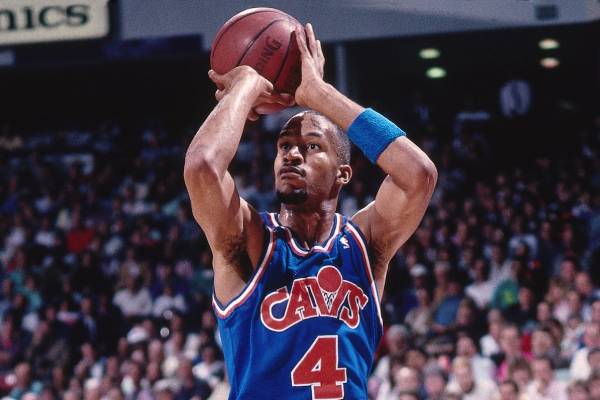 His three other seasons with the Clippers were very successful in terms of his game and statistics and also financially. He earned $6 to $7 million as a member of the team, along with various bonuses he received. Harper then signed as a free-agent deal with the Chicago Bulls in 1994 and played alongside NBA stars like Michael Jordan, Scottie Pippen, and many others during his time there. While his game appearances were increasing, his salary from the Bulls was actually less than what he earned with the Clippers. He reportedly earned $2.7 million in his first season, which gradually increased in the following seasons. During his last season with the Chicago Bulls in 1998, Harper's salary was approximately $3.5 million.
After this, he signed a two-year contract with the Los Angeles Lakers as a free agent. He won two NBA championship with the Lakers and earned $3.6 million in his first season. However, his second season with them was riddled with injuries and resulted in him retiring from the game. 
No matter which team he played with, the talented NBA star tried his hardest and earned huge success with them. Also, for his incredible performances and massive role in winning various championships, Ron Harper was paid accordingly and helped him make an enormous fortune.
Income From Coaching And Other Sources
After he retired from the game, Harper tried his hand in coaching a team. He signed with the Detroit Pistons as an assistant coach in 2005 and was with them for two years. However, his contract was not renewed in 2007, and since then, he has not joined any other team. Nevertheless, Harper must have pocketed a considerable sum during the two years he spent as the assistant coach for the Pistons.
Along with his role as a basketball player and a coach, he has also appeared in some television shows. He was in an episode of Kenan & Kel, a Nickelodeon sitcom in 1997, and was praised for his comedic timing. He has also starred in sports documentaries like Below the Rim and, most recently, in The Last Dance. While he has only been in these shows for a few episodes, Harper must have earned a significant amount from them.
Lifestyle And Assets
After earning millions from his NBA career, Ron Harper currently enjoys a comfortable lifestyle. His childhood was very different than his current living standard since his mother worked several jobs to support her six children. His updated living conditions can be seen by the property he once owned in New Jersey. The two-story home with four bedrooms and five bathrooms was sold for $1.485 million by Harper in 2019. He must have undoubtedly owned another property before selling his long time home.
Not only this, but Ron also gives to society through various charities. He has donated and supported the National Stuttering Association since he battled with stuttering for most of his life.
Facts
Ron Harper was born in Dayton, Ohio, on January 20, 1964.
He, along with his twin brother, was the youngest among raised by single mother, Gloretha Harper.
He is married to Maria Harper, but there have been reports about their divorce for years.
His son, Ron Harper Jr., is also a basketball player.
Along with five NBA championships, he has also won titles with the American Basketball team.
Explore more on eCelebrity Spy and get updates on Celebrity News, Wikis, Net Worth, and More.