50 Cent Is Angry Over An Artist Who Keeps On Making His Troll Mural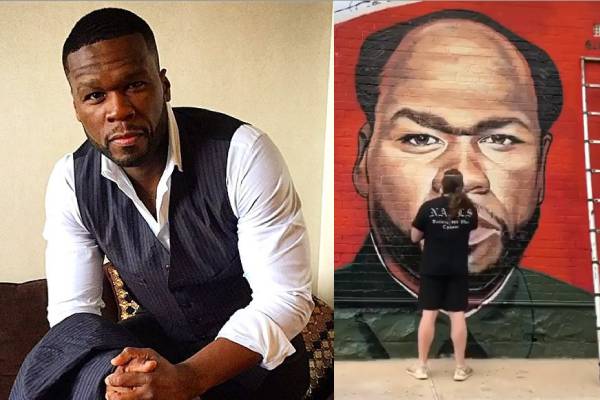 Troll murals of rapper 50 Cent have been appearing in the city of Melbourne and while the rapper seemed to take it up as one of his jokes, the number of murals is increasing and with it, so is his rage towards the artist.
Lately, murals of 50 Cent combined with other well-known people have been appearing throughout the city of Melbourne. In the beginning, it was just a joke and even the rapper himself took it as one. But with the number of his murals increasing, it seems that so is his rage towards the artist for it all. 
The murals were made by the Australian artist Lushsux and the first of these murals was reported to be a crossover of himself with rapper Tekashi 69. The number of mural crossovers also increased and include others like Oprah, Donald Trump, Post Malone, Kim Jung Un, and some other works. What started out as funny has started to get out of control and it has made the rapper quite frustrated over it.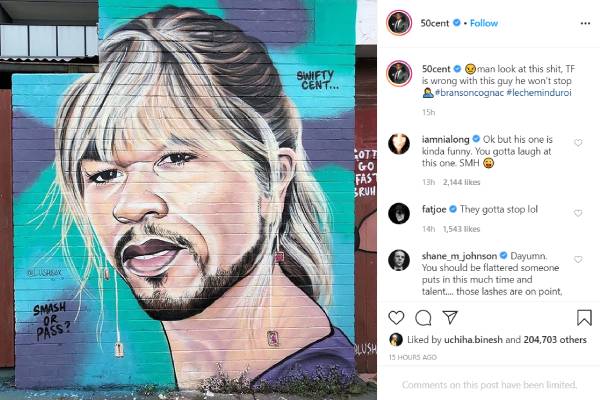 The artist, Lushsux, is someone who is an experienced painter in these things as well, as he has been making them for a long time. Some other murals made by Lushsux also include stars like Taylor Swift, Keanu Reeves, anime characters as well as a number of others.
The rapper, 50 Cent himself is also well-known for making jokes quite often and the first few murals were also taken nothing more as a joke from a talented man. But lately, with the increase in the number of murals, the rapper has become more frustrated and wants to know the name of the one who paid for Lushsux to do it, if there is any.
The artist has stated that he does it all without any payment. His work is quite enjoyed by a lot of people and will possibly keep on continuing to do the same. Even after receiving some threats for it all, Lushsux says that he might even start wearing a helmet while doing his next works.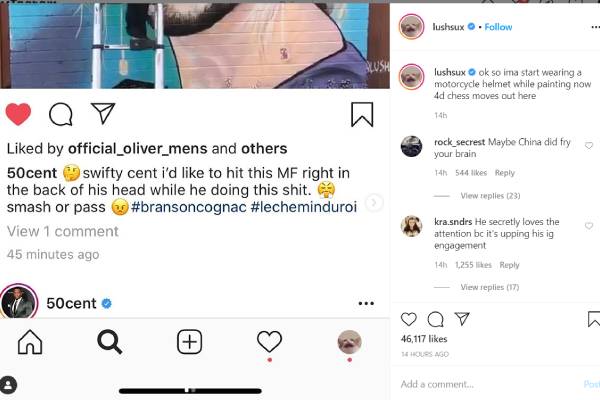 The artist, Lushsux had declared for this week as 50 Cent saying that he would try to make a mural of the rapper every day of the week and with enough support says that he might even make a 50 month or something similar. Nonetheless, fans of the artist are enjoying it and are showing some support while some fans of the rapper are getting angry over it.
The question of how the rapper will take action against it if he decides to do so is still yet to be discussed but from the looks of it, it may all just pass away as a joke.
Explore more on eCelebrity Spy and get updates on Celebrity News, Wikis, Net Worth, and More.