Due to Coronavirus, Broadway Star Nick Cordero Has to Amputate His Leg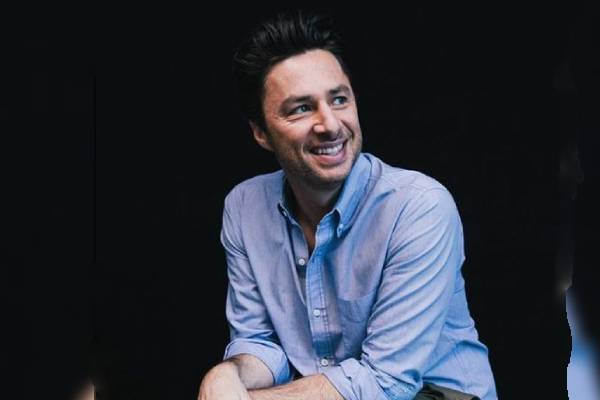 Tony Award-nominated actor, Nick Cordero had successful surgery for leg amputation on April 18th, 2020 and is well on his way to recovery. The leg amputation was a necessary treatment to help with the blood clotting caused by a complication due to the Coronavirus.
Starting from March 31st, 2020, Broadway star Nick Cordero had been admitted at the intensive care unit in the Cedars-Sinai Medical Center in Los Angeles caused by the symptoms of COVID-19. With an initial diagnosis of pneumonia and two negative results for the virus, Nick was tested again, but this time was found positive. 
Celebrities Who Are In Jail Are Scared That They Will Get Coronavirus
The star soon developed a complication where his blood would clot in his right leg. Nick was unconscious and put on blood thinners to help with this but started showing symptoms of internal bleeding in his intestines. As such, this treatment was stopped but the blood-clotting started to surface again. Thus, Nick Cartero was forced to have his leg amputated. Nick's wife, Amanda Kloots took to Instagram to share this message and received lots of support from her fans from all over the world.
The surgery took place on the 18th of April, 2020, and with the help of all the prayers from the fans and doctors, the surgery was successful. Nick Cordero's wife, Amanda Kloots took to Instagram where she said,
" I got a phone call from the hospital saying that Nick made it out of surgery alive and he is headed to his room to rest and recover! AMEN! He is hearing us!!! He is hearing the support, the love and your voices everyday." 
Such complications of blood-clotting in parts of the body is not one of its kind and has been seen in several other cases. According to WebMD, this condition is called the disseminated intravascular coagulation, or DIC and was also seen in a group of Chinese patients with COVID-19 who had died.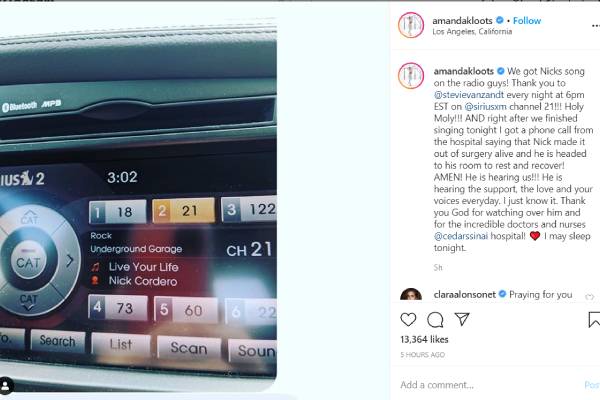 During the difficult time when Nick was in the ICU, Amanda would make videos of her and Nick Cardego's son, Elvis Eduardo Cordero to show to Nick once he would wake up. The videos were made and sent to him every day, many of which were also shared on her Instagram. Now that the operation has ended in success and Nick is on his way to recovery, it won't be long before we see the Broadway star back up and kicking.
Nick Cordero had made his debut in the 2005 show, Queer as Folk and soon made appearances in shows like Law And Order, Blue Bloods, and, Lilyhammer among many others. Aside from Nick, the virus has also affected several other Broadway stars including Brian Stokes Mitchell, Gavin Creel, and Danny Burstein among a few others.
Explore more on eCelebrity Spy and get updates on Celebrity News, Wikis, Net Worth, and More.