Late Beth Chapman Would Support His Engagement, Says Duane Chapman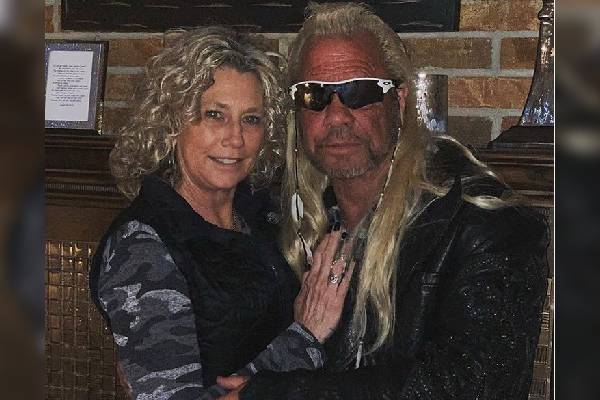 Duane Chapman, better known as Dog The Bounty Hunter, has popped the question to Francie Frane and has gotten engaged. Says, his late wife, Beth Chapman would support the newly engaged couple's engagement.
Duane Chapman, after losing his wife, Beth Chapman on June 26th of 2019, proposed to his girlfriend, Francie Frane, and was more than delighted upon being accepted. Francie, who had also lost her husband to cancer had moved in together with Doug sometime after the two met each other, over a 'fated' phone call.
Know All about Duane Chapman's Son Duane Lee Chapman, Jr
The news was first reported by The Sun, after receiving an exclusive interview from the two on Monday, 4th of May, 2020. It is believed that the proposal happened on Saturday, the 2nd of May. In the interview, it was said that the proposal was a total surprise, and it happened in a candlelit room in their house. The preparations for it all were done in the short span of time that Francie had gone shopping for some food. Any plans for marriage have been kept at a halt at least until the coronavirus passes away.
The entire event was so wonderful and with Francie having so much love for Duane, she just couldn't help but agree happily. As soon as the news was revealed, many were happy for the couple but there were also many who criticized Duane for having engaged so shortly after his wife passed away and received heavy criticism. Duane's family were so supportive of their father's decision and angry over people talking bad about it that Duane Chapman's daughter, Bonnie Chapman took to Instagram where she shared a heartfelt message.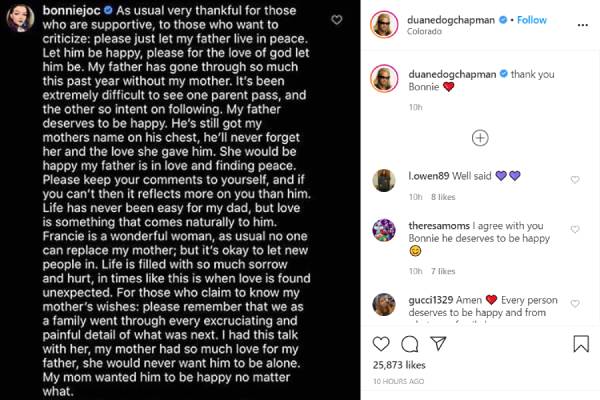 In a recent interview with The Sun on May 6th, 2020, Francie revealed that she had not even heard of Dog The Bounty Hunter and said that he had needed a haircut when she saw his face for the first time. Roughly six months after Francie's husband passed away, news of Duane's wife passing away came up. Upon hearing it from her friend, Francie was sad about it but at the same time, had no idea who he was. Looking at the picture just after that, Francie thought that Duane needed a haircut.
The next morning, Francie's friend said that she heard from God that both Duane and Francie would meet each other and also manage to get together. Soon the fated day came where Francie received a call from Duane aimed at her late husband. Soon, both started going out together and have now been living a great life together. 
Both are now living a wonderful life together and their family members are very supportive of this decision. The couple also plans to share their story with everyone so as to help those who are feeling down. Everyone wishes for the two to have a wonderful life together.
Explore more on eCelebrity Spy and get updates on Celebrity News, Wikis, Net Worth, and More.