MGK, Ben Affleck, Ana de Armas, All In The Streets For Protest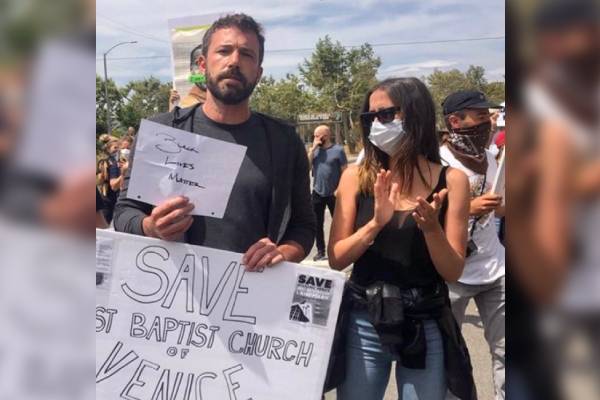 The YouTube and Hollywood community are showing it's support for the Black Lives Matter movement. Stars like Ben Affleck, MGK, and Ana de Armas take to the streets to show their support.
The death of George Floyd which incited the Black Lives Matter movement is reportedly taking place in most states of the US. While it started out with a big community on its own, the Hollywood and YouTube community are showing their support in it as well.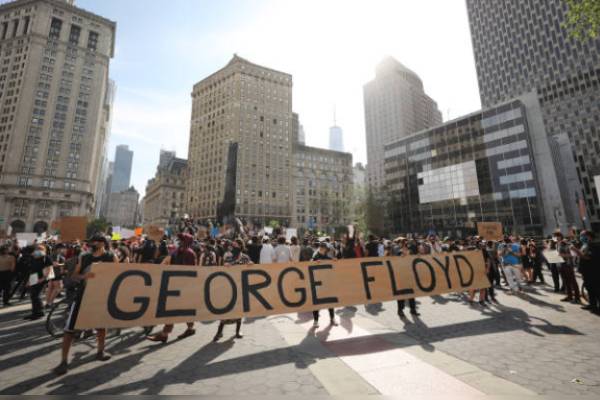 Celebrities Who Have Joined Protests Over Killing Of George Floyd
Hollywood stars like, Tessa Thompson, Jamie Foxx, Timothée Chalamet, Ben Affleck, and Kendrick Sampson, are among the few Hollywood stars that show their support. Singers like Ariana Grande, Camila Cabello, Chance The Rapper, Lil Yachty, and Miguel, sports stars like Michael B. Jordon, LeBron James, and Naomi Osaka, as well as YouTube sensations like Logan Paul, and David Dobrik, among several others, have shown their support.
From taking to the streets of their states alongside thousands of others to setting up donations and contributing thousands of dollars worth of donations themselves, these stars are showing their full support for the Black Lives Matter and are making sure that the world knows about it. However, most YouTube stars that joined this rally, have yet to post videos on their channel and are rather sharing it on their social media. 
David Dobrik also showed his support by donating $50,000 in support of the Black Lives Matter and shared a heartwarming message on his Instagram.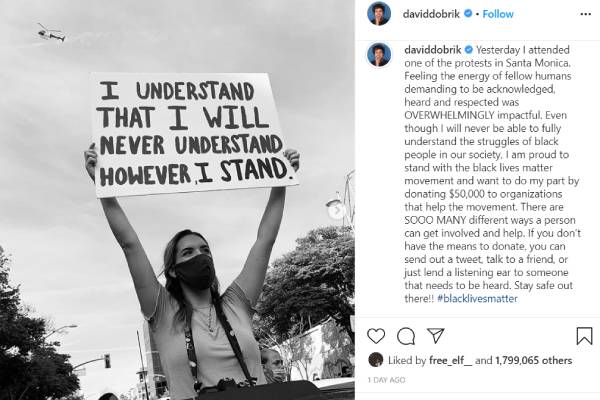 However, from the looks of it all, it seems that it is not just these stars who have been showing their support for the BLM movement.
On the 2nd of June, 2020, as the people were making posts with the hashtag "#BlackOutTuesday" and "#BlackLivesMatter", some well-known fictional characters also showed their support. Iconic cartoon characters like Peppa Pig and Garfield have an official account on Twitter where they too showed their support, showing that you don't have to be real to support any movement.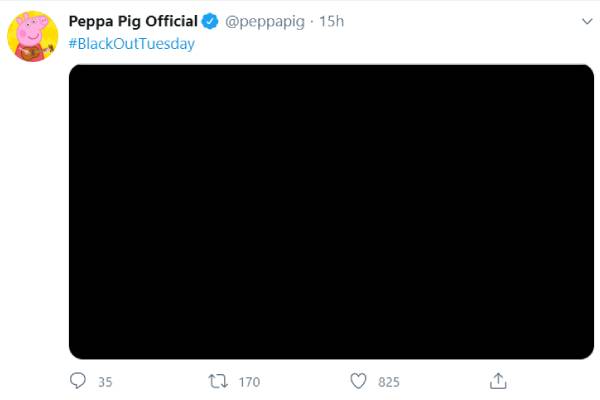 At the moment, it seems that the BLM movement is rising to its peak where several people, stars or not, are standing together for this movement.
While we are already taking part in such rallies, more stars are expected to take to the streets in the coming days, and it might even get violent. All of this goes to show that when it is about justice, the people of the US will band together and make sure the correct judgment is formed.
Get More Updates In News, Entertainment, Net Worth, and Wikis In eCelebrity Spy.