QC And Lil Baby's 4PF Affiliated Rapper, Lil Marlo Reportedly Dead At 27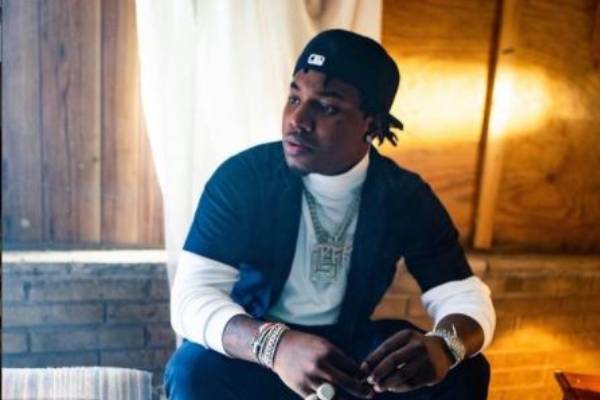 Lil Marlo, the Atlanta based rapper who was affiliated with QC and Lil Baby's 4PF has been found dead.
Lil Marlo, who is an Atlanta based rapper has reportedly been found dead on the Atlanta interstate highway, along with his car that seemed to have been shot through.
21 Year Old Rapper Nick Blixky Shot Dead In NYC
Among the first to share the news of the rapper's death was the Instagram page Rap by RapTV that shared a post about the death of the rapper along with the caption, "More info to be revealed". While the rapper was well-known in his home town of Atlanta, he was still not so famous among other parts of the US. But rap fans still made sure to type down the letters RIP, along with the occasional, 'Don't know who this is but...'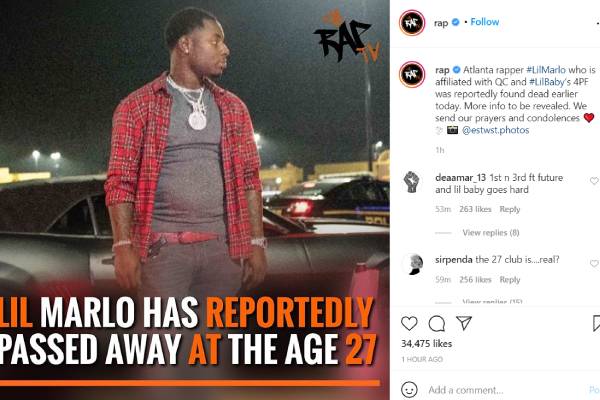 Mere minutes before the release of the post, however, a video was released on Instagram by a member of the general public who happened to pass by the scene of the crime during an interrogation. The video quickly made it's way to the Instagram account of various rap lovers in mere moments.
In the video, the city of Atlanta's fire department along with cops from the Atlanta Police Department was visible close to a black car, possibly the one which is often visible in some of Lil Marlo's Instagram posts. In the video, while slightly, some bullet marks can be seen on the car for a mere second, along with the person taking the video saying, "somebody sh.. got shot". For those who want to see the whole video, it is currently available on the Instagram page of _poison.ivyyy_.
This leads many to believe that Lil Marlo, along with many other rappers who passed away recently, was shot at. The reason however is not clear yet.
The investigation is currently going on, and a detailed report from the Atlanta PD or any other media source is yet to be released.
Some fans, however, seem to think that it may have had something to do with Lil Baby's 4PF chain, one of many that were gifted to the whole crew at Christmas of 2019, one of which may have also been in possession of Lil Marlo at the time.
Whether this doubt is true or not, will become apparent after a more thorough investigation, until then, fans have been left guessing.
At the time of his death, the rapper was only 27. We hope Lil Marlo's soul Rests In Peace.
Get More Updates In News, Entertainment, Net Worth, and Wikis In eCelebrity Spy.