Rapper Tekashi 6ix9ine's Donation Of $200K Is Denied By No Kid Hungry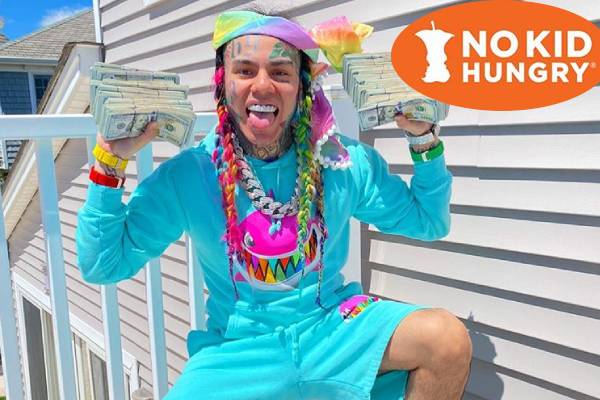 Rapper Tekashi 6ix9ine tries to show goodwill by donating $200K to No Kid Hungry, which ended up being denied.
After rapper Tekashi 6ix9ine's latest song, Gooba went viral, he managed to rake in roughly $2 million and decided to donate 10% of it to help families that are having trouble during this pandemic. He decided to go along with No Kid Hungry, who aims to end childhood hunger, but to Tekashi's surprise, this donation was denied.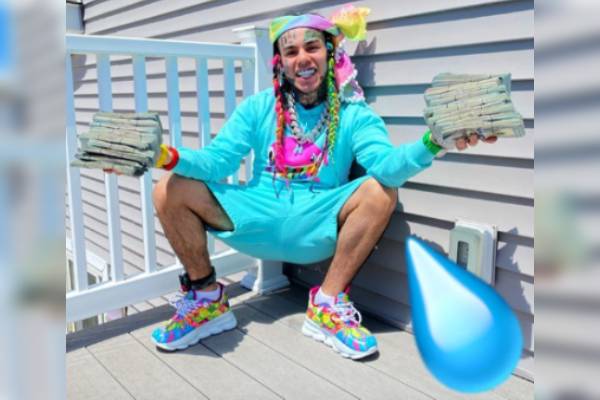 Tekashi 6ix9ine Relocated After His Address Got Leaked
Upon finding this out, the rapper took to Instagram where he stated that the NKH would rather leave the innocent children hungry. The post was deleted not too long after that. No Kid Hungry replies that even though they appreciate rapper Tekashi's goodwill, but denied it to uphold their policy of accepting donations from those whose activities align with the NKD's mission and values that they also aim for the kids to learn.
It seems that even the rapper's goodwill is not accepted.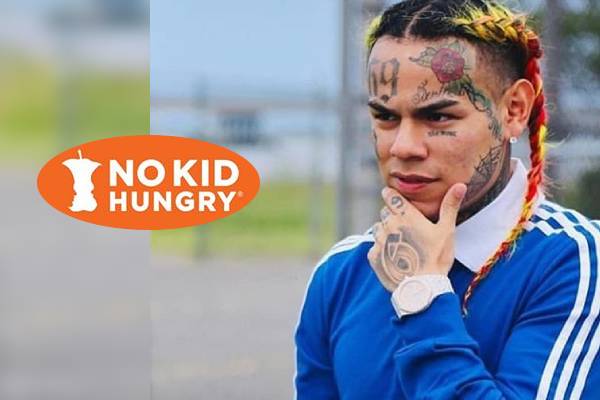 The rapper, despite his reputation, has been known to be kind and shows it whenever he has the chance. One of these events happened back in September of 2018 when he visited the house of a young boy with stage four terminal cancer. The boy's last wish was to meet Tekashi.
Not wasting anytime, Tekashi headed straight for the boy's house, met the family, the boy, and spent a wonderful time together. Before leaving, Tekashi gave the young boy one of his expensive rings as well as helped the family by paying a year's worth of their rent. Later he also made a GoFundMe page which the fans helped by donating more than $20K as well.
This is just one of those moments where the rapper tries his best for his fans and the people around him, and even though he is appreciated by millions, a few thousand always say that he should have done more and criticize him. Not taking this to heart, the rapper continues to do good for others.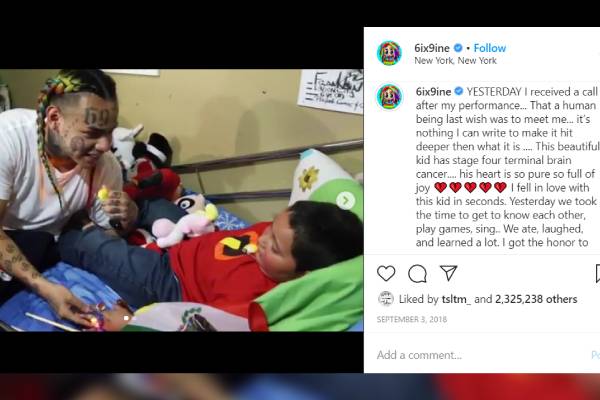 The rapper has helped quite a few people and he has never backed down from it all. And the fact that his $200K donation was denied is nothing more than a minor set back for the rapper. From what the fans know of the rapper, Tekashi won't hold back from this and find other ways to donate the amount, if not more.
Get More Updates In News, Entertainment, Net Worth, and Wikis In eCelebrity Spy.