Tory Lanez Allegedly Delivered Beatdown To Formerly Rumored Girlfriend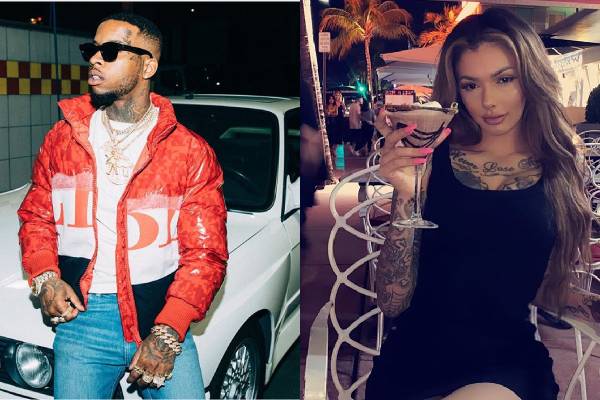 Rapper Tory Lanez was accused by his former girlfriend, Celina Powell, for allegedly beating her and causing multiple bruises.
On the 1st of May, 2020, rapper Tory Lanez fell victim to an accusation by his former girlfriend, Celina Powell for allegedly beating her up and causing multiple bruises. According to Powell, she was confronted by the rapper outside of his Miami condo building and he had tried to grab her phone.
Kaylin Garcia - Reality TV Star
When trying to walk away, Powell states that Kaylin Garcia had blindsided her from behind, grabbing her neck and shoulder, and yanking her to the ground. Powell also states that Kaylin had tried to kick her but was unsuccessful as Powell rolled over and got up. At that point, Kaylin was seen getting into a Tory Lanez' white Bentley before taking off together, along with Lanez's bodyguard.
Celina also states that she had blacked out during the assault before waking up to multiple bruises along with neck and back pain. At the scene, Celina refused for any medical attention but claims to have been treated for her injuries later at a hospital. Powell had provided a picture of the bruises to TMZ as a proof for the alleged accusation.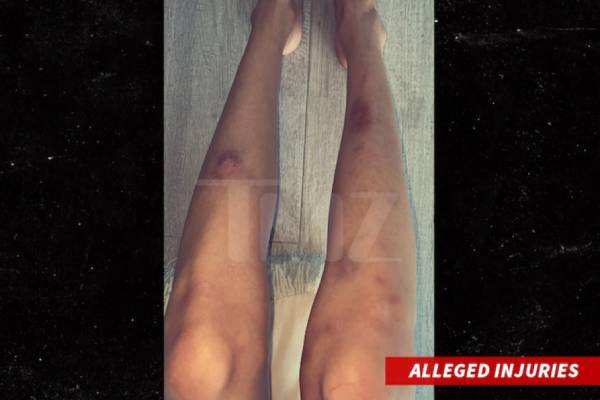 An update from TMZ states that a source witnessing the incident saw Powell approaching the rapper and harassing him. Both the rapper and Celina have had a nasty history including Celina bragging about taking his money and allegedly posting the rapper's phone number online. These act as proof that Powell has had a bad relationship with the rapper. Actions about Kaylin Garcia were not spoken of.
According to Powell's statement to TMZ, the rapper was upset over her contacting him via Instagram. The two live in the same building but had not met face to face until the incident that occurred on Friday. According to Powell, she had also made fun of the rapper and his hairline which may have made him upset. Later, Celina posted a short video of herself in a wheelchair with the caption, "See you in court b*tch.".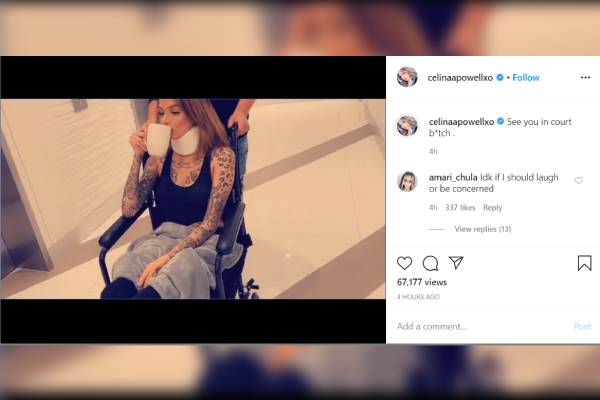 According to reports of the incident, there was footage from the local area of the rapper getting into his Bentley but none that showed the alleged accusation of assault. At the time, no arrests had been made but it was also made clear that at the moment the suspect is not the rapper but Celina Powell herself.
Explore more on eCelebrity Spy and get updates on Celebrity News, Wikis, Net Worth, and More.