Bernie Bickerstaff Bio -Basketball Coach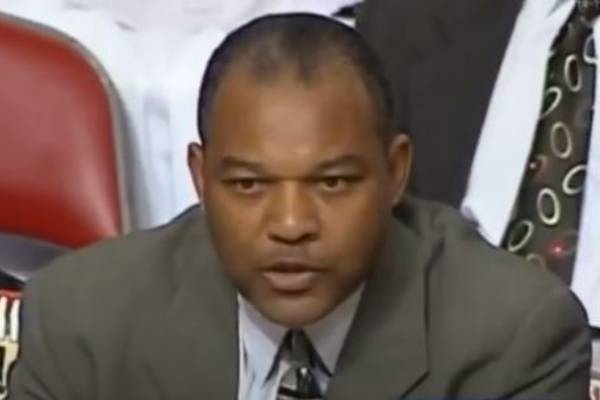 Quick Wikis
Fact
Value
Birth Name
Bernard Tyrone Bickerstaff
Birth Day
02/11/1944
Birth place
Benham, Kentucky, USA
Zodiac Sign
Aquarius
Nationality
American
Profession
Basketball Coach and Executive
Husband/Wife
Eugenia Bickerstaff
College/University
Rio Grande College and University of San Diego
Children
J.B. Bickerstaff, Robin Bickerstaff, Cydni L. Bickerstaff, and Bernard Bickerstaff
Eye color
Brown
Bernie Bickerstaff is an American basketball executive and coach who has been working as the Senior Basketball Advisor for the NBA team, Cleveland Cavaliers. He has served in several positions for many NBA clubs and has numerous NBA championships to his name.
Because of his fame as the head coach and basketball executive of various NBA teams, Bernie Bickerstaff's biography other life details are a topic of interest for many. While he has not revealed much regarding his life, given below are some personal and professional information about Bernie.
Early Life, Family, And Education
Bernie Bickerstaff was born in Benham, Kentuck, on February 11, 1944, as Bernard Tyrone Bickerstaff. Bernie's grandfather and father worked in coal mines and enlisted the importance of hard work in young Bernie. Growing up in Kentucky, Bickerstaff often endured racism and is very open about his experiences.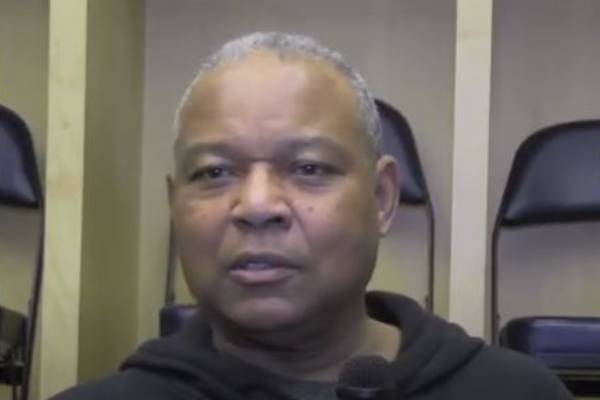 Bernie attended the East Benham High School in Benham and was part of the school's basketball team. He was a starting point guard for his school team and played for them until his graduation in 1961. Bickerstaff then moved to Cleveland and had a dream of joining the army.
The talented player did not join the army but instead accepted a basketball scholarship from Rio Grande College and played for their team. However, the racial tension during his time there led him to leave college early. He went back to Cleveland and worked in a steel mill before attending the University of San Diego and was the team captain during his senior year.
Bernie Bickerstaff Net Worth And Career
Bernie Bickerstaff finished his college eligibility and was hired by coach Phil Woolpert and served as his assistant for the 1968-69 San Diego team. He worked as an assistant coach for three years, and in 1969 he became the head coach for the college team.
The former college player was hired by the Washington Bullets of NBA in 1973 as an assistant for K. C. Jones. He won his first NBA championship with the Bullets in 1978 and stayed with them till 1985. After twelve seasons with the Bullets, Bickerstaff was hired by the Seattle SuperSonics as their head coach.
Bernie Bickerstaff led his team to the Western Conference Finals in 1987, but the seasons after this did not yield satisfying results. As a result, he left the SuperSonics in 1990 and then accepted the president and general manager position for the Denver Nuggets. He also coached the team from 1994 to 1996.
Bickerstaff returned to the Washington Bullets, then known as Washington Wizards, as their head coach in 1997. However, two years later, he parted ways with the Wizards and went on to join the St. Louis Swarm of the International Basketball League. He left the team in 2001 and went on to work for several other NBA teams like Charlotte Bobcats, Chicago Bulls, and Portland Trail Blazers.
In early 2012, Bickerstaff was hired as an assistant coach by the Los Angeles Lakers. After head coach Mike Brown was fired in November, Bernie was named the interim head coach but was replaced by Mike D'Antoni only three days later. He, too, was fired the following season and became an assistant coach for the Cleveland Cavaliers.
After a year as an assistant coach in the Cavaliers, the former player served as a senior advisor. He won his second NBA title in 2016 as a part of the front office of Cleveland Cavaliers. He has continued to serve as the Senior Basketball Advisor for the team and earns a considerable sum from his position. 
While there are no details about his earnings, there is no doubt that Bernie Bickerstaff's net worth has been heavily impacted by his role as a basketball executive and head coach.
Marriage And Children
Bernie Bickerstaff has been in the limelight for a long time due to his career in NBA. Even though the basketball executive has not talked much about his personal life, it is a known fact that he is a happily married man. He has been married to Eugenia Bickerstaff, and the pair have five children together.
Unlike him, Bernie Bickerstaff's wife, Eugenia, prefers to stay away from the spotlight. Bickerstaff's daughters, Cydni L. Bickerstaff and Robin Bickerstaff, and his older son, Bernard Bickerstaff, all have walked their own path, but his youngest son John-Blair Bickerstaff has followed in his footsteps. Cydni is an entrepreneur and established the management company, Bickerstaff Sports & Entertainment.
Bernie Bickerstaff's son J.B. Bickerstaff is the current head coach of the NBA team, Cleveland Cavaliers. He has been part of the NBA scene since 2004 and is among one of the best new head coaches in the scene. The father-son duo shares a close relationship, and there is no doubt that J.B. will carry on his father's legacy in the NBA.
Trivia
Bernie Bickerstaff did not participate in any NBA draft. Rather than pursuing a career as a player, he chose to focus on coaching.
After Bickerstaff's son, J.B., was named the Cavaliers head coach, they became the first Black father-son duo to coach an NBA team.
He reportedly treats his players like his family and shares a close relationship with everyone who he worked with.
Explore more on eCelebrity Spy and get updates on Celebrity News, Wikis, Net Worth, and More.