J. B. Bickerstaff Bio - American Basketball Coach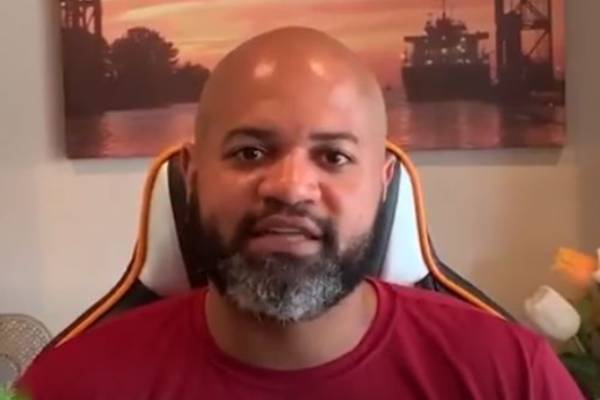 Quick Wikis
Fact
Value
Birth Name
John-Blair Bickerstaff
Birth Day
03/10/1979
Birth place
Denver, Colorado, USA
Zodiac Sign
Pisces
Nationality
American
Profession
Basketball Coach
Parents
Bernie Bickerstaff and Eugenia Bickerstaff
Husband/Wife
Nickki Bickerstaff
Sibling
Bernard Bickerstaff, Cyndi L. Bickerstaff and Robin Bickerstaff
College/University
Oregon State University and University of Minnesota
Height
6 feet 6 inches
Eye color
Brown
American professional basketball coach J.B. Bickerstaff has been part of the various National Basketball Association (NBA) teams since 2004 and has found much fame. He previously served as an assistant coach for NBA teams but is now working as the head coach for the Cleveland Cavaliers.
Along with his own fame as a head coach, the American coach is also recognized as the son of Bernie Bickerstaff. As a result, many NBA fans are eager to know more about J.B. Bickerstaff's biography and other personal and professional details.
Luke Murray - Basketball Coach & Bill Murray's Son
Early Life, Life, And Education
J.B. Bickerstaff was born as John-Blair Bickerstaff, on March 10, 1979, in Denver, Colorado. He is the youngest son among five children of Bernie Bickerstaff and his wife, Eugenia Bickerstaff. He grew up alongside his siblings, Bernard Bickerstaff, Cyndi L. Bickerstaff, and Robin Bickerstaff in Colorado.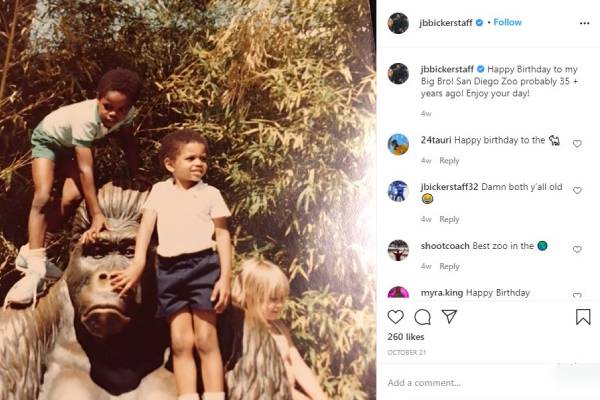 When he was around six, Bickerstaff's father, Bernie Bickerstaff, was the head coach for the Seattle SuperSonics, which resulted in him being the team's ball boy. This experience introduced him to the NBA and made a lasting impression on the young John-Blair. He grew up around various NBA players, but J.B.'s answer is always his parents when asked about his idols.
Having grown up in Colorado, J.B. attended the East High School located in the City Park neighborhood. After graduation, he attended Oregon State University and played for the college team. Bickerstaff then transferred to the University of Minnesota in 1999 and finished his collegiate career there.
J.B. Bickerstaff Net Worth And Career
J.B. Bickerstaff knew that he wanted to pursue a career as a basketball coach when he was six. However, after completing his college career, he became a part of the 2001 NBA draft. He was undrafted that year and took a few years break from the basketball scene.
In 2004, Bickerstaff's father, Bernie Bickerstaff, hired him as an assistant coach for the Charlotte Bobcats. The father-son duo spent three seasons with the Bobcats and J.B., then joined the Minnesota Timberwolves in 2007. After four years with the Timberwolves, he was hired by the Houston Rockets as their assistant coach.
In 2015, John-Blair was made the Rockets' interim head coach after head coach Kevin McHale was fired. He left the Rockets the following season and joined the Memphis Grizzlies as the associate head coach. He became the interim head coach again after David Fizdale was fired in November 2017 and was later announced as the permanent head coach.
The American coach was with the Grizzlies for two seasons and went on to join the Cleaveland Cavaliers as an assistant and associate head coach in 2019. A year later, he was announced as the club's head coach and signed a multi-year contract with the Cavaliers. 
While the details from the deals have not been revealed, there is no doubt that we will see considerable growth in J.B. Bickerstaff's net worth in the upcoming years.
Marriage And Children
While the professional coach's professional life is out in the open, he has rarely opened up about his personal life. However, it is a known fact that he is a married man. J.B Bickerstaff has been married to Nikki Bickerstaff since 2011, and the pair are parents to two girls and a boy.
J.B. Bickerstaff's wife, Nikki, is very active in the community and helps raise funds for various charities through the Cleveland Cavaliers club. She also operates the volunteer organization, Little Helpers. While both J.B. and Nikki are public figures, they have managed to keep their children and away from the spotlight.
Trivia
J.B. Bickerstaff is 6 feet and 6 inches tall and was set to become an NBA player. However, he was undrafted in the 2001 NBA draft.
After accepting the permanent head coach position in 2018, Bickerstaff and his father Bernie became the first African-American father-son duo to coach NBA teams.
He joined social media in August 2020 and currently has more than 8K followers on Twitter.
Explore more on eCelebrity Spy and get updates on Celebrity News, Wikis, Net Worth, and More.