Danny Masterson - That '70s Show Star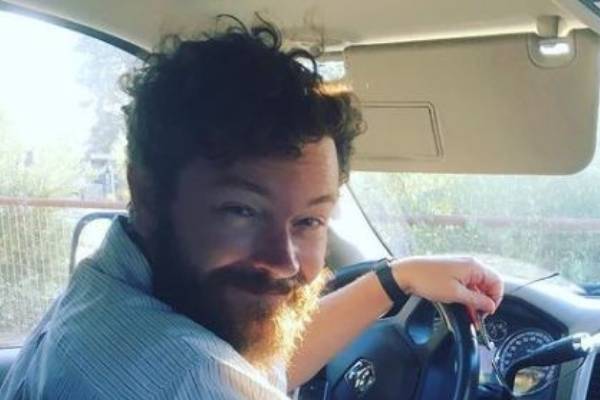 Quick Wikis
Fact
Value
Birth Name
Danny Peter Masterson
Birth Day
03/13/1976
Birth place
Long Island, New York
Zodiac Sign
Pisces
Nationality
American
Profession
Actor
Parents
Carol Masterson, Peter Masterson
Husband/Wife
Bijou Philips
Sibling
Christopher Masterson, Alanna Masterson, Jordan Masterson, Will Masterson
Net Worth
$16 million
College/University
Garden City High School
Children
Fianna Francis Masterson
Height
5'8"
Eye color
Blue
Hair Color
Dark Brown
Danny Masterson is well-known as an actor who has made appearances in several movies and TV shows, and as such, his popularity isn't anything small. However, it seems that lately, his name has been moving around a lot, especially because of the multiple sexual assault allegations against him.
While many have already condemned the actor guilty, there are still quite a few loyal fans out there who believe in the star and hope that the allegations are false.
Family, Siblings, And Early Life
Born on March 13th of 1976 to parents Carol Masterson and Peter Masterson, Danny was born in Long Island, New York. His father was an insurance agent, while his mother was a manager. He grew up alongside his family in Garen City as well as in East Williston. Danny also has four siblings that he grew alongside, his brother Christopher Masterson, maternal half-siblings Jordan Masterson and Allana Masterson, as well as a paternal half-sibling named Will Masterson. Even though Christopher was his real brother, he shared the same feelings with all of his other siblings, and were very close to each other.
Danny's fame started trickling in at the age of four when he was a child model. Not long after Danny turned five, he started appearing in magazine articles and TV commercials. At the age of 8, he started appearing in musicals and got an interest in acting. His singing voice, however, disappeared soon after Danny became a teenager. Then, Danny started focusing his career on acting and had appeared in over 100 commercials by the age of 16, including Hardee's, Tang, Hostess, and Clearasil.
All in all, one can say that ever since Danny was a child, he was adored by the camera, and he made full use of it in his early years that led to his current lifestyle.
Beginning With His Acting Career: Danny Masterson's Net Worth
While Danny started modeling and appearing in commercials since he was a child, his acting career, albeit a result of his modeling, did not come until he was 12. He had only appeared as a minor character in the 1988 TV show Jake and the Fatman, but that was enough to set him up to be a star. After about five years since his first appearance, Danny officially started a career in Hollywood at the age of 17.
Starting with the 1993 movie Beethoven's 2nd, Danny made his debut as an actor in 1993, and in the same year, Danny appeared as a recurring character in the TV show Joe's Life. Since then, Danny made sure to make Hollywood his second home and appeared in numerous TV shows and movies throughout the years. Some of his well-known works throughout his acting career include That '70s Show, Dracula 2000, Men at Work, and The Ranch. Danny is also set to appear in the movies Killing Winston Jones and In Limbo, which have completed shooting and announced respectively. For some time, Danny was also the owner of a lounge and bar called Downstairs in Park City. 
While still in his early years, Danny began DJing at night clubs in Los Angeles as a hobby. He started this in 1997 under the name DJ Donkey Punch, and from a hobby, it turned into a side job. Currently, he goes by the name of DJ Mom Jeans. During his acting and DJing career, Danny managed to earn quite a bit as well. In fact, Danny Masterson's net worth has been estimated at a grand of $16 million, which is a combined amount with his wife, Bijou Phillips.
Meet Danny Materson's Wife
Back in 2004, at a poker tournament in Las Vegas, Danny met Bijou Phillips, and a year later, the two started dating. The two were in a relationship for a couple of years, and in 2009, the two announced the news of their engagement. Then in 2011, the two finally tied the knot and officially became husband and wife.
The wedding took place in a private castle in Long Island, and after almost three years, Bijou became the mother of Danny Masterson's daughter Fianna Francis Masterson. The cute baby was born on the 14th of February of 2014 and is the most precious person in the couple's life.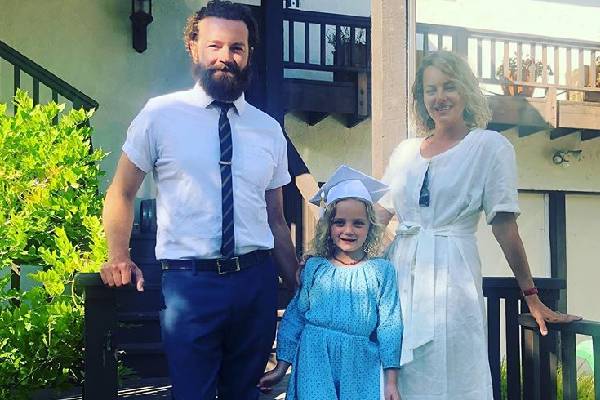 While everything seemed wonderful, however, the couple started facing a lot of problems because of several allegations against Danny Masterson. Where most would choose to leave, Danny Masterson's wife, Bijou, trusts Danny through thick and thin and believes that all these allegations are false, and along with her are thousands of other fans.
Sexual Assault Allegations
In March of 2017, Danny was faced with the first of many sexual allegations that would follow him. Four women had filed a sexual assault charge against the actor to which he denied. Following the accusation, Danny was fired from the cast of Netflix's The Ranch. Then a similar accusation by a woman Danny used to date was filed in December of the same year prompting the United Talent Agency to drop him off as a client.
In August of 2019, another allegation by four women was made against the actor for stalking and harassment. The actor's response to this was that he would rather have a direct battle at court than in media, and the truth will be revealed to the public. Then again, in June of 2020, Danny Masterson was charged with raping three women, two 23-year-olds and a 28-year-old. The investigation continues, and if Danny is convicted, he could be put in prison for as much as 45 years.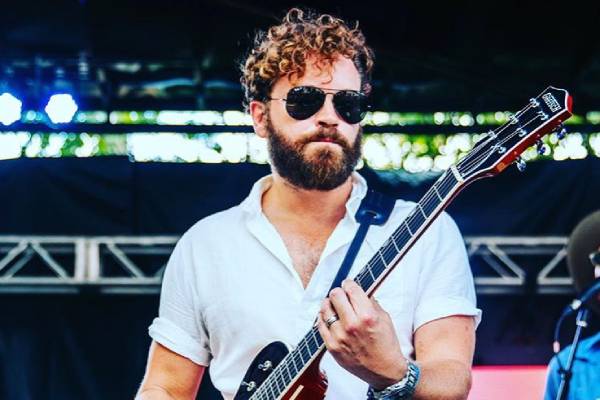 During this time, when Danny was receiving hate from thousands of his fans, he thought he would lose everything, but he was proven wrong when thousands of others showed their belief in the star as well as his wife, Bijou. And this support seems to have helped Danny get his confidence. At the moment, the family's life seems to be full of trouble, but fans hope that the allegations are fake, and Danny will soon be able to enjoy his peaceful life once again, and this time, without any more of these accusations.
Facts And Trivia
Pearl Jam is his favorite band.
He is good friends with Ashton Kutcher and Wilmer Valderrama.
He has over 613K followers on Instagram.
Get More Updates In News, Entertainment, Net Worth, and Wikis In eCelebrity Spy.