Bijou Phillips- Actress and Singer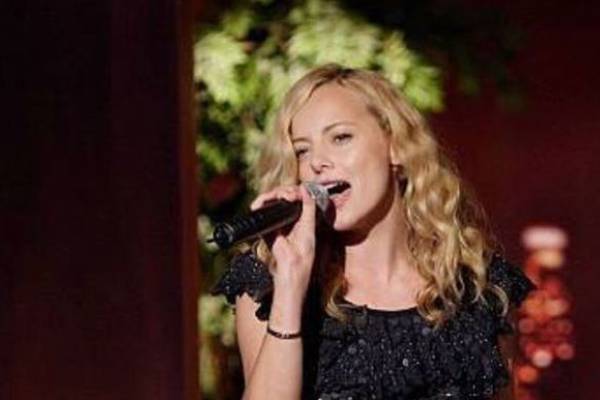 Quick Wikis
Fact
Value
Birth Name
Bijou Lilly Phillips
Birth Day
04/01/1980
Birth place
Greenwich, Connecticut
Zodiac Sign
Aries
Nationality
American
Profession
Actress
Parents
John Phillips, Genevieve Waite
Husband/Wife
Danny Masterson
Sibling
Mackenzie Phillips, Tamerlane Phillips, Chynna Phillips, Jeffrey Phillips
Net Worth
$16 million
Height
5' 6"
Eye color
Green
Hair Color
Blond
Bijou Phillips is well-known as an actress, model, singer, and socialite, and is well-known among fans as a beauty. Her life story is one that is filled with perseverance making others like her even more, sadly not many people know of it.
As such, we have here everything there is to know about Danny Masterson's wife Bijou, starting from her early life to her latest information. So make sure to read this article till the end.
Mackenzie Phillips Net Worth - Salary From So Weird And Other Well Known Projects
Childhood And Early Life
Born on April 1st of 1980 as Bijou Lilly Phillips, the actress was born to star parents John Phillips and Genevieve Waite. The youngest of all of John's children, Bijou was the sister to one brother named Tamerlane Phillips and three half-siblings named Mackenzie Phillips, Chynna Phillips, and Jeffrey Phillips. While still young, her parents had split apart and she was placed in foster care as her parents were unfit to have custody of her.
While Bijou was in third grade, her father won the custody battle and she moved in with him to Lloyd Harbor in Long Island. Later on, when Bijou became 13, her sister Mackenzie informed Bijou that she had a ten-year incestuous relationship with their father, and this caused her to be wary of her father. It was also during this time that Bijou started getting into modeling, and later, went on to have a rough time in New York City.
Modeling And A Rough Time.
At the age of 13, Bijou started appearing on magazine covers including Interview Magazine, Vogue Italia, and was also a Calvin Klein model. Then when Bijou was 14, she decided to quit school, and along with a housekeeper moved into her own apartment just off Fifth Avenue. A teenager living alone with money on hand made her into a 'wild child'. Partying, drinking, and taking drugs, Bijou went through the rebellious stage in the worst way. And at the age of 15, Bijou was reportedly raped by singer Evan Dando making her teen years very difficult.
At the age of 17, Bijou began working on her debut album titled "I'd Rather Eat Glass" which received mixed reviews from the critics. Sometime after this, Bijou's friend, Davide Sorrenti passed away, following which, Bijou fell into heroin overdose for which her father sent her to rehab.
It was also after this time that Bijou started getting into the Hollywood world and started making a name for herself as an actress.
Acting Career And Bijou Phillips' Net Worth
Bijou's acting career began in 1999 when she appeared in the movie Sugar Town as a small character. A look at her IMDb page shows that in the first few years of her acting career, she was busy making a name for her self and worked hard for it. During this time, she appeared in numerous movies and in 2004, even gave her voice in the GTA San Andreas video game.
For the next few years, Bijou started getting more roles in horror films than other genres and she enjoyed them quite a bit. From Hostel: Part II to It's Alive, Bijou made appearances in a lot of horror movies and her fame rose through the roof. Then, starting from 2010, Bijou started appearing in TV shows, the most notable one being Raising Hope. Sadly, it seems that she decided to take a break from acting and does not seem to have any more credits as an actress thereafter.
But it doesn't mean that during this time, she did not make a lot of money. In fact, in her decade and a half long career of being famous, Bijou's wealth sky-rocketed. So much so that Bijou Phillips' net worth has been estimated at a grand of $16 million. This amount, however, is not hers alone and is a combined estimate with her husband, Danny Masterson.
Bijou Phillips' Husband And Rape Allegations
Back in her early years in Hollywood, Bijou reportedly met Danny at a poker tournament in Las Vegas after which the two started dating. After almost three years since Bijou and Danny announced their engagement in March of 2009 and on October 18th of 2011, the two tied the knot in Ireland in a private castle. Then on February 14th, 2014 Bijou Phillips' daughter Fianna Francis Masterson was born.
In November of 2017, actor Daniel Franzese said that Danny had ridiculed him about his sexuality and had assaulted him, for which Danny later apologized, and in the same month, Danny was also accused by actress Heather Matarazzo, who claimed that Danny had her against the wall and choked her before the shooting of Hostel: Part II. Starting from there, Bijou Phillips' husband, Danny's reputation took a nosedive as he was accused of rape, harassment, and stalking. During all this time, however, Bijou made sure to stick with her husband, believing that he is innocent.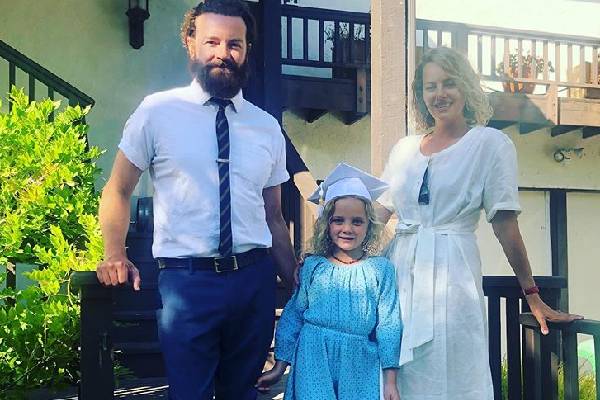 Even when Bijou's sister accused their father, Bijou, at the age of 29, said that after talking to a lot of people, she does not believe her sister, claiming that what she said was false. This time around too, Bijou believes that her husband is innocent, and despite the allegations, is still seen wearing her ring, showing her full support for her husband.
Facts And Trivia
She is an animal lover.
Her Godfather was Andy Warhol.
She recently deleted her Instagram account.
Get More Updates In News, Entertainment, Net Worth, and Wikis In eCelebrity Spy.