Joonas Suotamo - Star Wars Star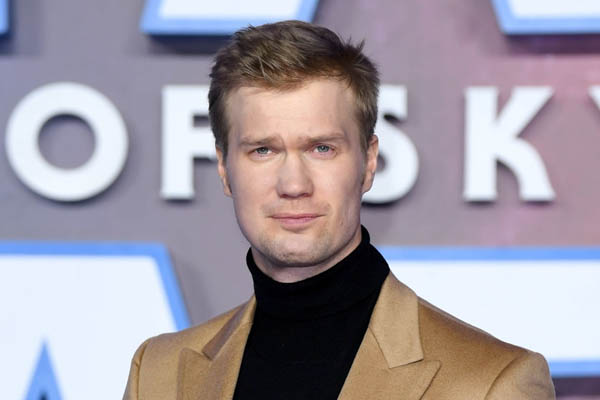 Quick Wikis
Fact
Value
Birth Name
Joonas Viljami Suotamo
Birth Day
10/03/1986
Birth place
Espoo, Finland
Zodiac Sign
Libra
Nationality
Finnish
Profession
Actor
Parents
Viljami Suatamo and Sonja Suotamo
Husband/Wife
Milla Pohjasvaara
College/University
Penn State University
Children
Aatos Suotamo
Personal Website
joonassuotamo.com
Height
6 feet 11 inches
Eye color
Blue
Hair Color
Blonde
Moving to a different country and establishing a career there can be quite daunting. But the Finnish actor, Joonas Suotamo has become a recognized figure in Hollywood. 
Landing a role in the Star Wars saga, Joonas Suotamo has become quite accomplished as he pursued his dreams and passion for being an actor. Let's know more about Joonas.
Early Life and Career
As mentioned above, Joonas Suotamo was born in Espoo, Finland. He first became interested in acting when he took part in local plays while he was young. He moved to Pennsylvania, United States when he got a basketball scholarship at Pennsylvania State University. During his time at the University, Joonas majored in film and video. While playing basketball, he played as a power forward and center for the Penn State Nittany Lions. 
Alongside acting, Joonas Suotamo also sings as well as plays the piano. For his first acting role, he was cast as the much-loved character Chewbacca's double in "Star Wars: Episode VII - The Force Awakens", in 2015. Before getting this role and after his career in basketball, Joonas worked as an insurance seller. 
Net Worth and Sources of Income
The 6' 11" Joonas Suotamo's net worth has been accumulated through his career as an actor. As mentioned above, he plays the role of Chewbacca in the much-known movie saga, Star Wars. This role was previously taken on by the late Peter Mayhew. Joonas has worked alongside actors and actresses such as Carrie Fisher, Mark Hamil, Adam Driver, Emilia Clarke, and many more.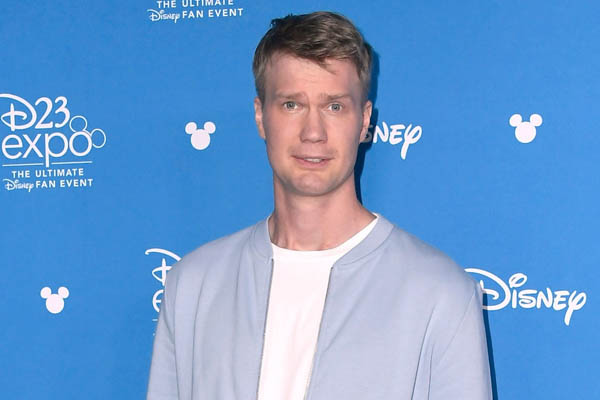 The worldwide box office collection for the Star Wars saga in which Joonas Suotamo has worked in is presented below:
| | |
| --- | --- |
| Movie | Box Office Collection |
| Star Wars: Episode IX-The Rise of Skywalker | $1 billion |
| Solo: A Star Wars Story | $392.9 million |
| Star Wars: Episode VIII - The Last Jedi | $1.33 billion |
| Star Wars: Episode VII-The Force Awakens | $2 billion |
Joonas Suotamo must have also earned a considerable amount of money from his works in these movies. 
According to Cheatsheet, the salary for the actors working in the new Star Wars saga has earned quite a huge sum of money, especially when adding the bonuses after the films' success in the box office. Joonas Suotamo's salary from his works also must be pretty high.
Joonas Suotamo also has a Youtube channel named Yono World where he has 3.41K subscribers. People can also buy signed photos of Chewbacca from his official website. The photos alongside their prices are:
| | |
| --- | --- |
| Photos | Price |
| Beckett, Qi'ra, and Chewbacca  | $65.43 |
| Chewbacca on Savareen | $65.43 |
| Chewbacca's Porg Roast | $65.43 |
| Chewbacca Greets Luke | $65.43 |
Looking at his Instagram account (@joonassuotamo), we can say that Joonas Suotamo is enjoying a comfortable lifestyle. 
Joonas Suotamo's Parents
Born on October 1986 in Finland, Joonas, on several occasions has posted pictures with his parents. While Joonas Suatamo's mother, Sonja Suotamo is an artist and posts her paintings and drawings on her Instagram account (@sonjasuo), Suatamo's father, Viljami Suatamo is a businessman.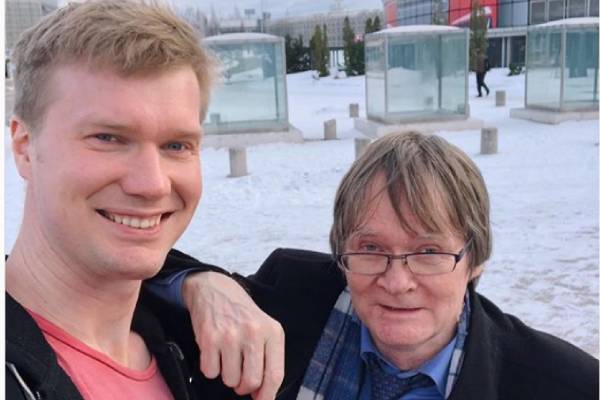 Joonas Suatamo seems to love a little family time with his parents. The down-to-earth actor isn't just adorable on-screen but also is a grateful son and we bet his parents must be quite proud of him.
Joonas Suotamo's Wife and Children
The multitalented Joonas Suotamo's wife is Milla Pohjasvaara. The lovely pair got engaged in August 2017 after Joonas proposed in Notting Hill and got married on July 14, 2018. The couple is enjoying a blissful marital life so far. And while we are talking about their marriage, we should add that the tall hunky actor's wife, Milla Pohjasvaara's height is only suitably appropriate and they look like a perfect couple. Both of them often post pictures of each other on their Instagram accounts followed by loving captions. They also attend various events and movie premiers together.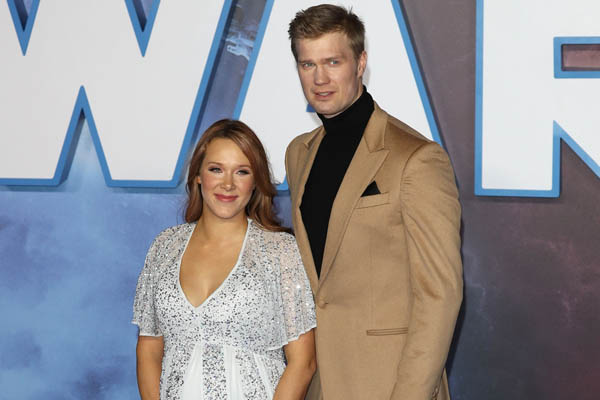 Joonas Suotamo's son Aatos Suotamo was born on the 30th of January, 2018. Pictures of Aatos are scattered all over Joonas and Milla's Instagrams and the lovely pair call their little one 'babybacca.' The family of three travel to various places whenever they have the time. Very supportive and loving parents, the lovely pair are expecting a daughter in March 2020. We hope the couple has a safe delivery.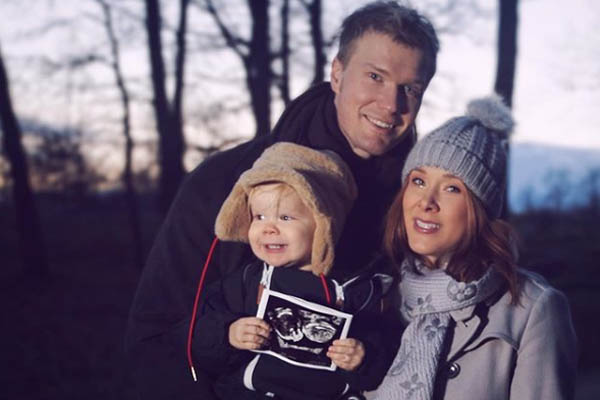 Having a passion for acting, Joonas Suotamo will surely be acting in various movies and series in the upcoming days. His fans are eagerly anticipating more of his works. 
Keep Up With eCelebritySpy, For More Updates On News, Net Worth, Wikis, and Articles.