Michael Wilding Jr. Bio - Elizabeth Taylor's Son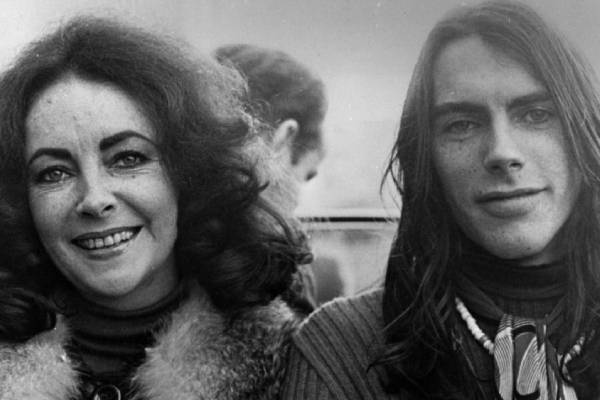 Quick Wikis
Fact
Value
Birth Name
Michael Howard Wilding
Birth Day
01/06/1953
Birth place
Santa Monica, California, USA
Zodiac Sign
Capricorn
Nationality
American
Profession
Actor
Parents
Michael Wilding, Elizabeth Taylor
Husband/Wife
Beth Clutter, Brooke Palance
Sibling
Christopher Edward Wilding, Liza Todd, Maria Burton
Children
Tarquin Wilding, Naomi Wilding, Laela Wilding
The late actress, Elizabeth Taylor's son with her ex-husband, Michael Wilding, is Michael Howard Wilding. He is also known as Michael Wilding Jr. in the limelight. Michael is an actor by profession popular for his roles in Dallas, Deadly Illusion, and Guiding Light.
Michael Wilding Jr. probably gained recognition from critics and the audiences for his work. His prominence in the limelight has not been a huge one. But the actor is mostly popular as Elizabeth Taylor's son.
Now, you might be interested to know his career journey, family, children, and many more, so do stick around until the end.
Early Life And Family
Michael Wilding Jr. was born in Santa Monica, California, on Jan 6, 1953, to his late parents, Elizabeth Taylor and Michael Wilding. Both of his parents were talented actors in the industry.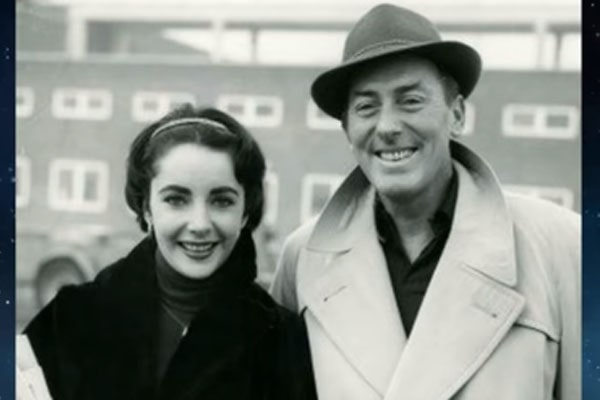 Michael has three siblings, a brother Christopher Edward Wilding and two half-sisters, Liza Todd and Maria Burton. Liza is Elizabeth's daughter with Mike Todd and Maria with Richard Burton. Michael's brother, Christopher, is also an actor.
When Michael and his brother were growing up, they were allowed to play with their mother's Golden Globe awards, but she would never let them touch her Oscars.
Michael's parents are no more in this world. His dad died on July 8, 1979, and mom, Elizabeth Taylor, passed away on Mar 23, 2011, from congestive heart failure.
Michael Wilding Jr. Net Worth And Career
According to IMDb, Michael Wilding Jr. is well-known for his role in Dallas, Deadly Illusion, and Guiding Light. He probably admired his parents and followed their paths in order to become an actor in the film industry.
But it's not like celebrity kids also become successful like their celebrity parents. Even if Michael's parents were brilliant actors, he could not be as good as them.
Nevertheless, Michael Wilding Jr.'s net worth seems to consist of his earnings from his acting career. The actor also has not revealed his net worth and wealth. As for his mother Elizabeth Taylor's net worth, it was estimated to be $600 million at the time of her death.
Marriage And Children
Peeking at Michael Wilding Jr.'s personal life, he was first married to his ex-wife, Beth Clutter. They married each other on Oct 6, 1970, and also had daughter Laela Wilding in 1971. But the two divorced each other after some years.
He also had Naomi Wilding with his baby mama, Johanna Lykke-Dahn, in 1974. Michael then married his wife, Brooke Palance, on Aug 28, 1982. After seven years, in 1989, the couple welcomed their first child, Tarquin Wilding.
8 Facts About Aileen Getty, She Is Christopher Edward Wilding's Ex-Wife
Tarquin also continued his grandparents' and father's legacy and became an actor. He has starred in some films which are Silent But Deadly, Shameless, and In Between. Michael must be very proud to see his son showing his acting talents on screen.
Keeping all those things aside, Elizabeth Taylor's son is certainly living a low-profile and subtle life with his family. He seems to be far away from the public eye and limelight.
Trivia
Michael Wilding Jr. gave his mother away at her wedding to Larry Fortensky.
Explore more on eCelebrity Spy and get updates on Celebrity News, Wikis, Net Worth, and More.