Nick Hogan Bio - Hulk Hogan's Son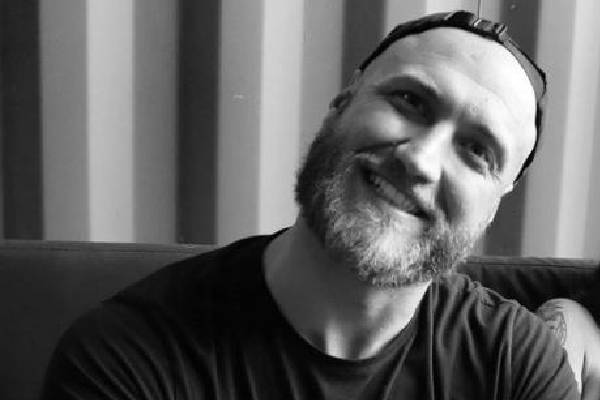 Quick Wikis
Fact
Value
Birth Name
Nicholas Allan Bollea
Birth Day
07/27/1990
Birth place
Los Angeles County, California
Zodiac Sign
Leo
Nationality
American
Profession
Reality Personality, Actor
Parents
Hulk Hogan, Linda Hogan
Dating Partner
Tana Lea
Sibling
Brooke Hogan
Net Worth
$500 thousand
Height
6 ft.
Hair Color
Blonde
The son of wrestler Hulk Hogan, Nick Hogan, is a reality TV actor and personality and was born on July 27, 1990. Nick is famous for his appearances on the reality show, Hogan Knows Best, and its spinoff Brooke Knows Best.
Nick has tried different professions in his lifetime but did not stick to one forever. You may be wondering what he is doing at the moment. Well, if you want to know Nick Hogan's short biography, then stick around with this article, and you may know more about his career, net worth, love life, and all.
Nick Hogan Net Worth From Different Careers
Well, Nick Hogan has an estimated net worth of $500 thousand, which he piled from his different careers, such as being a reality TV star, Formula D racer, and DJ. So, let's dive into Nick Hogan's past jobs and his earnings from the profession. Well, as for his father, Hulk Hogan's net worth is estimated to be $25 million.
Earnings As A Formula D Racer
Nick Hogan earned a Formula D competition license in 2006 from Formula Drift. He also competed in one of their competitions in May 2007. He was active in the NOPI Drift series, qualified 10th at the Denver NOPI drift event of 2007, and placed third at Pittsburgh event.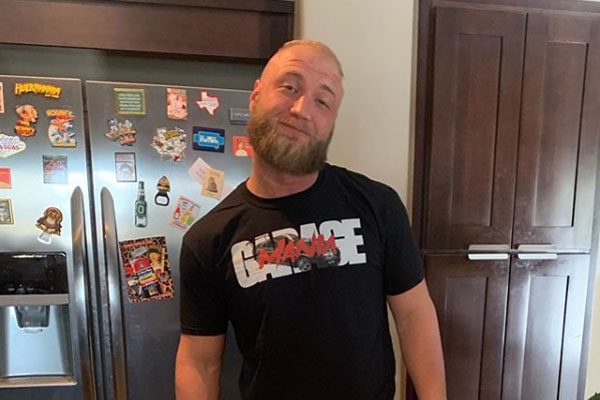 Nick's celebrity status and enthusiasm for drifting attracted sponsors and was also signed to Dodge. He probably got a good sum of money.
However, the relationship with them ended soon in 2007. Polaroid, Mac Tools, BF Goodrich, and Sparco sponsored Nick for the 2007 season. Nevertheless, he did not continue his career for long. His last competition vehicle was a Nissan 350Z. 
Earnings From Reality-TV Shows
As mentioned above, Nick Hogan starred in TV shows and a couple of movies. He is famous for his appearances in Hogan Knows Best and its spinoff Brooke Knows Best. We assume he gathered a considerable fortune from there as well.
Also, he starred in two movies, Kill Katie Malone and Masterminds. Perhaps the man with multiple talents received a promising paycheck that contributed to Nick Hogan's net worth of $500 thousand.
Earnings As A DJ
Going through Nick Hogan's Instagram, he often posts photos of him DJing at parties. Maybe he found his passion finally, which he loves a lot. He seems to get invitations from lots of fun parties to make a vibey place with great music.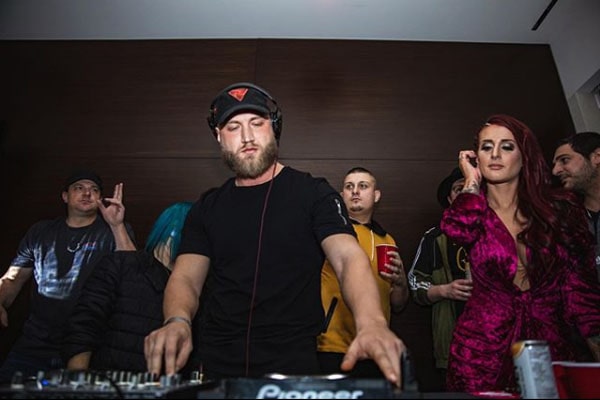 Similarly, he has also made remixes of many songs and among them, Burnin' is one of them. It looks like he is earning satisfying money from the DJ profession. The question is if he is going to stick with this career or change his mind.
Earnings From Mania Garage
Nick is a car enthusiast and loves driving expensive cars. And it looks like he is also involved in Mania Garage. Mania Garage sells its merch like hoodies, stickers, beanie, T-shirts, and all. Some of them with its prices are down below:
| Merchandise | Price |
| --- | --- |
| Supras Beanie | $28.00 |
| Supras Long-sleeve | $35.50 |
| Supras T-Shirt | $20.00 |
| Supras Hoodie | $46.00 |
The Maina Garage might be doing well and the business could grow in the future too. So, we assume the earnings from Mania Garage equally contribute to Nick Hogan's net worth. 
Assets And Lifestyle
Since Nick Hogan's net worth is a promising one, he seems to have a luxury and splendid lifestyle. If you check his Instagram posts, his feeds are filled with expensive and luxury cars. 
Nick Hogan is surely living a comfortable and splendid lifestyle. The fortune he has made throughout his career is coming in handy for Nick Hogan.
Vehicle Incidents And Car Accident
On Sep 13, 2006, Nick was driving a yellow 2001 Lamborghini Diablo VT that was owned by the chairman of SoBe Entertainment, when it caught on fire. He was also stopped two times driving between Miami and Tampa on Sep 17, 2006.
Similarly, Hulk Hogan's son was ticketed in Miami-Dade County, Florida, for driving 57 mph (92 km/h) in a 30 mph (48 km/h) zone in Feb 2007. He has been ticketed more for crossing the speed limits.
It has been over thirteen years since the crash almost killed his best friend, John Graziano, and landed him in jail. The accident happened in Clearwater, Florida. The yellow Supra, which Nick Hogan was driving spun across the road, crashing into the median strip and into the palm tree.
The two were taken to Bayfront Medical Center in St. Petersburg, Florida. Graziano is a US Marine and a member of his pit crew and had not worn a seatbelt. In Sep 2009, Graziano returned his home and received full-time care.
Criminal Charges And Incarceration
Nick had been charged with several violations for the crash, including a felony. He was charged with reckless driving involving serious bodily injury. In May 2008, Hogan entered a no-contest plea and was sentenced to eight months in Pinellas County Jail.
Nick was then separated from the general jail population as he was a minor. His attorneys asked for a reconsideration of his sentence, seeking temporary house arrest until he was 18. On Oct 21, 2008, he was released from the Pinellas County Jail due to "good time" credit and moved to his mother's home. And he was also granted early release from felony probation on May 4, 2012.
Nick Hogan's Family
Nick Hogan is Hulk Hogan's youngest child with his ex-wife, Linda Hogan. He also has an elder sister named Brooke Hogan. Well, she is also a reality TV star, actor, singer-songwriter, and former on-screen personality for Impact Wrestling.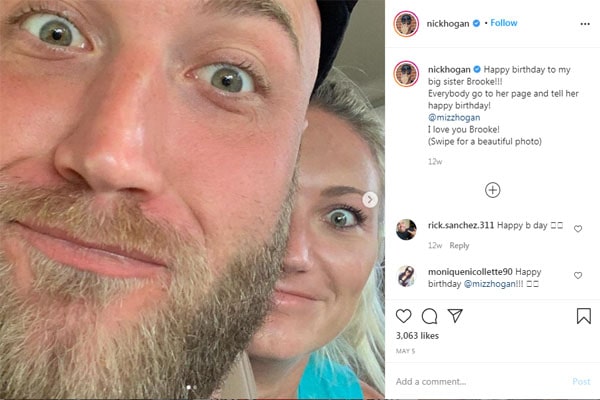 Nick's parents married each other in 1983. However, after more than two decades of marriage, they divorced each other in 2009. Then, Nick's dad went on to marry his second wife, Jennifer McDaniel, in 2010.
But Nick's mom has not married any other guy still. Nevertheless, we assume he is close to both of his parents and perhaps with his step-mom too.
Love Life And Relationships
Hulk Hogan's son, Nick Hogan, is in a loving relationship with his partner Tana Lea. Nick Hogan's girlfriend, Tana, is a former adult movie actress by profession. The two started dating each other in 2019 and have been together since then. Going through his Instagram account, Nick frequently posts photos of his girlfriend.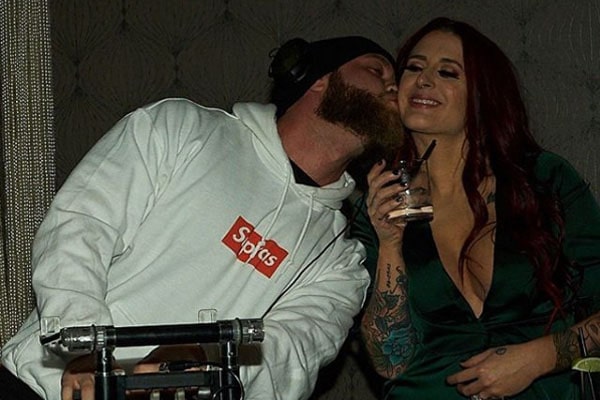 Well, it's not sure whether they have got kids or not, but according to Tanya's Inta bio, she has mentioned that Nick is her baby daddy.
Before Nick met Tana, he had been in a long-time relationship with model Breana Tiesi from 2008 to 2015. He also was in a relationship with the Instagram model, Brit Manuela, between 2017 and 2018.
Even if he had to go through two heartbreaking breakups, he found his partner and is very happy with his relationships.
Trivia
Nick Hogan's real name is Nicholas Allan Bollea.
He is also known by the stage name, Jackpot.
Nick first appeared on television as an interviewee for his dad's E! True Hollywood Story, when he was 9 years old.
Explore more on eCelebrity Spy and get updates on Celebrity News, Wikis, Net Worth, and More.