Veronica Porché Ali Bio - Psychologist And Muhammad Ali's Ex-Wife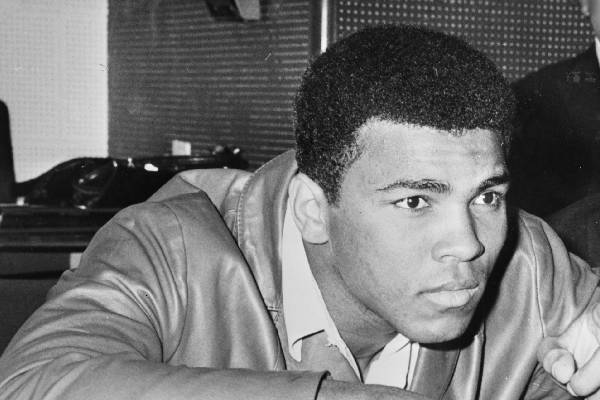 Quick Wikis
Fact
Value
Birth Name
Veronica Porché
Birth Day
12/16/1955
Birth place
Lake Charles, Louisiana, USA
Zodiac Sign
Sagittarius
Nationality
American
Profession
Clinical Psychologist
Parents
Ethel Porché and Horace Porché
Husband/Wife
Muhammad Ali (Ex-husband), Carl Anderson(Ex-husband)
College/University
University of Southern California
Children
Laila Ali, Hana Yasmeen Ali
Veronica Porché Ali is primarily famous for being the ex-wife of legendary boxer late Muhammad Ali. Apart from that, Veronica is also known for her acting in the 1986 movie 'Terror on Alcatraz'. She is also the mother of Laila Ali who followed her father's footsteps into boxing and finished the career undefeated. Veronica was married to the popular singer and actor- Carl Anderson. So, many might know her as Carl Anderson's wife.
Muhammad Ali's ex-wife Veronica is a professional psychologist and was also into modeling at some point. Likewise, there are numerous things still unknown about her thrilling life from boxing to movies. If you are one of her fans dying to know more about her, worry not because we have got you covered. Today we will uncover the exhilarating life of Veronica Porché Ali with this short bio. 
Muhammad Ali Jr. Bio - Muhammad Ali's Son
Life As A Child
Veronica was born in Lake Charles, Louisiana on December 16th, 1955. Her parents Ethel Porché and Horace Porché. She studied at Lafayette, Louisiana for some years before coming to California and completed her high school from Belmont High School and enrolled herself at the University of Southern California. 
During her younger years, Veronica was also into modeling and acting. Although being keenly interested, she was a shy girl, and to overcome this shyness she got her into the acting classes at the Beverly Hills Playhouse.
Veronica Porché Ali Net Worth And Career
Apart from her early days in modeling, Veronica got her career kick-off through the 1986 crime horror movie 'Terror on Alcatraz'. In this movie, she shared screens with notable celebrities like Sandy Brooke and Bea Marcus. After her notable performance in the movie, she slowly developed her career. 
Muhammad Ali's wife Veronica then went onto play various documentaries revolving around the life of Ali and starred in historic drama 'Freedom Road'. Currently, she is working as a psychologist in the Los Angeles Area.
From the above insights, it is clear that Veronica Porché Ali's net worth primarily comprises of her acting and her job as a psychologist. There is not an estimation about her net worth but we can assume it must be around millions given the fact that her ex-husband Muhammad Ali's net worth during the time was estimated to be $80 million. 
Relationship With Muhammad Ali
 According to the boxing magazine's issue,  Veronica had first met Muhammad Ali when she was an 18-year-old student at USC. She had entered a beauty contest for the poster girl for Ali's fight against George Foreman. She was ultimately selected for it and got to travel around with Muhammad Ali in Zaire. It was probably this encounter that the two fell in love. At that time Muhammad was still married to Khalilah Ali whom he later divorced in 1977 and married Veronica as his third wife the same year. In an interview, Veronica said she used to squabble with Ali using newspapers.
Veronica and Muhammad's marriage lasted about a decade after finally divorcing in 1986. The couple's relationship wasn't portrayed accurately in the 2001 movie 'Ali' according to both of them.
Veronica Porché's Husbands, Children, And LifeStyle
After divorcing Muhammad Ali, Veronica married popular singer and actor Carl Anderson. She was married to him until his death back in 2004 due to leukemia. Veronica did not have any children with her husband Carl Anderson on their long-lasting marriage. The two traveled around the world on their time together.
Veronica had two daughters with Muhammad Ali- Laila Ali, and Hana Ali. Veronica was already pregnant with Hana, before marrying Muhammad. Laila turned out to be a professional boxer like her father. While the elder sister Hana built her career as an author.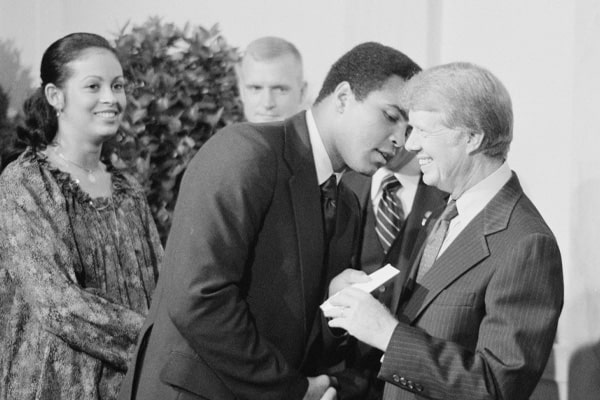 Veronica Porsché Ali remains pretty private about her lifestyle. She can be only seen in a few interviews. She is not on any of the social media platforms. And lately doesn't make that many media appearances. 
Facts And Trivia
Veronica, along with her two daughters Laila and Hana made an appearance on the show 'Dancing with the stars' back in 2007. 
Porché has also served as a co-host on a segment of TV show 'Good Morning New York'.
Her family is reported to have been the descendants of Louisiana Creole people.
Explore more on eCelebrity Spy and get updates on Celebrity News, Wikis, Net Worth, and More.