Khalilah Ali Bio - Former Wife Of Muhammad Ali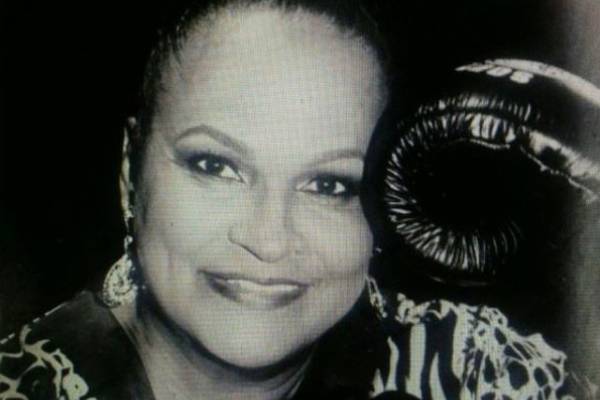 Quick Wikis
Fact
Value
Birth Name
Belinda Boyd
Birth Day
03/17/1950
Birth place
Chicago, Illinois
Zodiac Sign
Pisces
Nationality
American
Profession
Actress, Producer, Humanitarian, Author
Parents
Raymond Boyd
Husband/Wife
Muhammad Ali (Ex-husband)
Children
Jamillah Ali, Maryum Ali, Muhammad Ali Jr, Rasheda Ali
Personal Website
mammaali.weebly.com
Height
5'11"(1.56 m)
The name Khalilah Camacho Ali must have come across quite a lot in your feeds. Khalilah is the ex-wife of one of the greatest boxers of all time Muhammad Ali and a successful actress herself. Her career in the film industry which started in 1979 is still going strong as she made a transition from acting to producing. 
Khalilah as an actress is mostly popular for her role in the 1979 thriller ' The China Syndrome" where she starred alongside popular actress Jane Fonda. But except these, there are some spicy facts about her that are still unknown to many. So better stay with us throughout her short bio to know about this prime-time celebrity.
Early Life
Born and raised as Belinda Boyd, Khalilah's father Raymond Boyd was an Islamic scholar of a highly traditional African-American family. So growing up Khalilah had a brilliant grasp of Islamic culture and traditions.
At the age of ten, Khalilah met Muhammad Ali in her school who used to go by the name Cassius Marcellus Clay Jr. back then. She even got his autograph and told him- Clay reminded her of dirt. Khalilah tore the autograph because she did not like that name because of its Roman origin and advised him to pick the religious Muslim name he is known for.
Who would have guessed that little girl Belinda Boyd- Khalilah's name before marriage, would later become Muhammad Ali's wife. Although being Islamic, Khalilah was not someone to be bound by its stereotypes and wanted to pursue her interest in acting and sports.
Khalilah Ali Net worth and Career
Khalilah was always keenly interested in acting. After marrying Muhammad Ali, she got a handful of opportunities to pursue her long-lived dream. But it was not until later years of her marriage that she made her first appearance on TV through 'The Mike Douglas Show'. She also made her appearance on the cover of 'Ebony' magazine eight times. Finally, she made her acting debut through the blockbuster 'The China Syndrome' in 1979.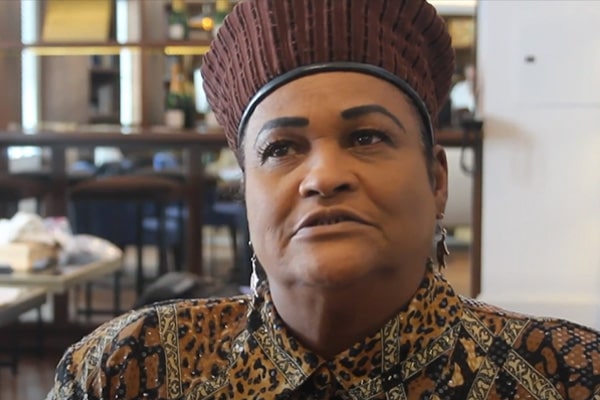 As the life of such an icon like Muhammad Ali is always among the topic of conversation, Khalilah has been in numerous documentaries like the 'Muhammad Ali: The Whole Story'. She even played as herself in the TV movie 'My life with Ali'. She also has written a book named 'The Untold Story of Muhammad Ali' which is to be published digitally and the book 'The life of Khalilah Ali Autobiography' is also available for purchase on her website.
Khalilah Ali also has a business of CBD(Cannabidiol) products such as tea, pain cream, multivitamin, oil, and many more. The products are available for purchase on her website.
| | |
| --- | --- |
| Products | Price |
| CBD Tea- Lemon Flavour | $59.95 |
| CBD oil | $59.95 |
| CBD pain cream | $59.95 |
So at this point, we can safely assume Khalilah Ali's net worth mostly comprises of her income from the film industry and her CBD products. Her movie made millions in the box office and the numerous documentaries that follow surely makeup Khalilah's fortune. 
As for her late ex-husband, Muhammad Ali's net worth was estimated to be $80 million during the time of his death. 
Khalilah's Relationship With Muhammad Ali
Khalilah married her then-husband Muhammad Ali- who was already married once with Sonji Roi- back in 1967 when she was just 17. She did not know much about Ali's personal life and Ali being a sex addict came as a shock to her, The two had a very bumpy relationship because of Muhammad Ali's womanizing ways and his negligence towards their children. 
Khalilah, who was emotional and intellectual support for Muhammad's rough times, was devastated when she found out about his extramarital affairs. But regardless of that, she still stayed with him and kept supporting him.
5 Facts About Rasheda Ali's Husband Robert Walsh aka Bob Walsh, Any Children Together?
Muhammad married a 16-year-old girl named Wanda Bolton- later Aaisha Ali, while he was still married Khalilah. This marriage was not recognized but Muhammad did not stop his womanizing ways and had affairs with Patricia Harvell, with whom he also fathered a child and Veronica Porsche in 1974. This became too hard for Khalilah to handle and she finally divorced him in 1977. After divorce, Khalilah was very bitter about Muhammad because of his lack of orals and started calling him Cassius Clay- the name she once despised of. 
Khalilah Ali's Children, Husbands, And Personal Life
Khalilah Ali had a total of four children with Muhammad Ali, which includes- Maryum Ali, twins- Rasheda Ali and Jamillah Ali, and Muhammad Ali Jr. Although not following their father's footsteps, all of them have made a name for themselves in their fields from acting to public service.
After divorcing Muhammad, Khalilah remarried twice in the '80s with Antar Ali and Rene Gonzalez Camacho. But none of the marriage lasted more than a few years. After her marriage with Rene, she added the middle name Camacho, which made her known as Khalilah Camacho Ali.  She also haS 2 children with him- Aminah Rene Camacho Ali and Khalilah Camacho Ali II.
Khalilah is mostly private about her personal life, except for a handful of interviews, there aren't many things known about her private life. She has an active insta account where we can see her lively life with other famous celebrities.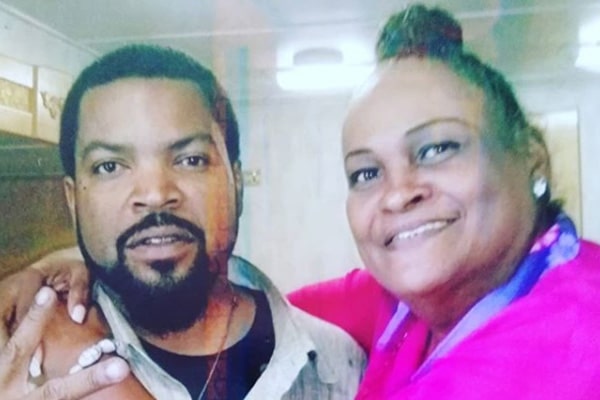 To know more about her we can just hope that she sheds more light on her incredible life in the coming days.
Trivia and Facts 
Khalilah Ali was a ninth degree black belt in karate.
Khalilah co-produced the documentary film 'The Trails of Muhammad Ali'.
Khalilah's great grandfather was of Pakistani origin.
Get More Updates In News, Entertainment, Net Worth, and Wikis In eCelebritySpy.