Alvin Gentry Net Worth - Income And Earnings As A Coach
Alvin Gentry Net Worth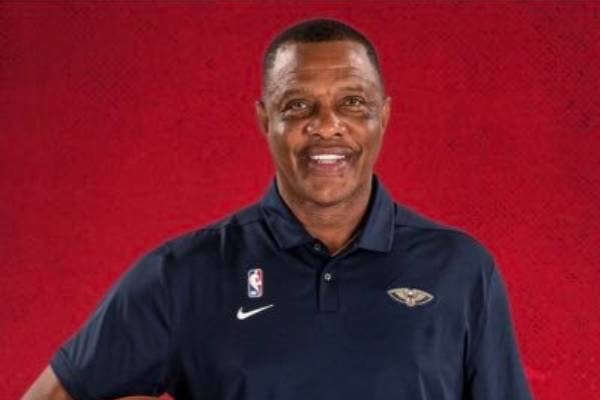 | | |
| --- | --- |
| Birth Name | Alvin Harris Gentry |
| Birth place | Shelby, North Carolina, USA |
| Profession | Basketball Coach |
| Nationality | American |
| Zodiac Sign | Scorpio |
| Hair Color | Black |
Alvin Gentry is a professional basketball coach who is the current associate head coach for the NBA team, Sacramento Kings. He started his coaching career in 1980 as an assistant coach for the basketball team of Baylor University and has since coached several professional teams.
The American coach has been part of the professional basketball world since the 1980s. As a result, he has amassed a fortune from his career. Like many other coaching staff, he has been paid millions for coaching several NBA teams, which has helped increase Alvin Gentry's net worth.
Alvin Gentry Net Worth And Earnings
As mentioned above, Alvin Gentry's net worth includes his earnings as a significant part of the coaching staff of several NBA teams like Miami Heat, Los Angeles Clippers, and Detroit Pistons, among others. He has worked as the head coach, assistant coach, and associate head coach for these teams and earned a fortune for his service.
How Much Did Alvin Gentry Earn From His Early Coaching Career?
Alvin Gentry attended the Appalachian State University and played as a point guard. He then spent a year as a graduate assistant at the University of Colorado and then worked in private business. In 1980, he was hired as a collegiate assistant coach by Baylor University and worked under head coach Jim Haller. He was there for only a year and chose to return to the University of Colorado as an assistant coach under Tom Apke.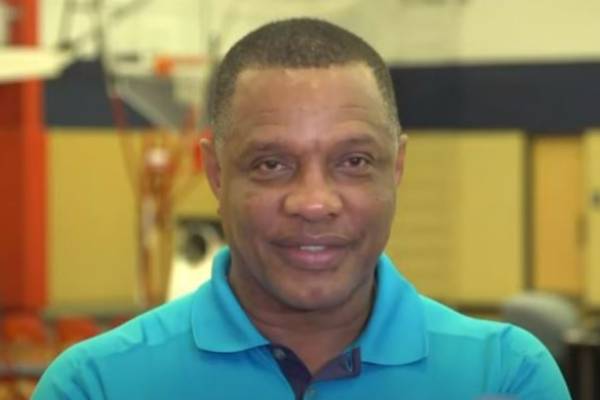 Gentry then joined the University of Kansas in 1986 and served as an assistant coach till 1989. With his team, Alvin won his first NCAA National Championship in 1988. As the assistant coach for these college teams, the American coach must have pocketed thousands of dollars per year, which undoubtedly had a massive impact on Alvin Gentry's net worth.
Income As An NBA Coach
After leaving the University of Kansas in 1989, Alvin was hired by the San Antonio Spurs to work as an assistant coach alongside Gregg Popovich under Larry Brown. He worked for the Spurs for two seasons and then joined the Los Angeles Clippers. Gentry then joined the Miami Heat during the 1991 season and coached the team for three seasons.
After the 1994-95 season, Alvin headed to Detroit Pistons and served as an assistant coach for two and a half seasons. He was then announced as the head coach late in the 1997-98 season. This was Gentry's first experience heading an NBA team. In 2000, he accepted the position of head coach for the Los Angeles Clippers and led his team to several wins per season. Even after satisfying results, he was fired from his job in February 2003.
The well-known coach then took up the assistant coach position with the Phoenix Suns in 2004. He was promoted to head coach in 2009 and recorded a career-high 54 wins in the 2009-10 season. He led the Suns to the Western Conference Finals but lost to the Lakers. According to ESPN, Gentry was offered a contract extension till the 2012-13 season in September 2010.
After six years with the Suns, the NBA coach mutually parted ways with them and then returned to the Los Angeles Clippers and became the associate head coach. He only spent a year with them and went on to sign a three-year contract with the Golden State Warriors. However, he only worked for the Warriors for a season and then took up the head coaching job at the New Orleans Pelicans.
According to nola.com, Alvin Gentry signed a four-year contract worth $13.7 million in 2015 and worked with the team for five years. However, after disappointing performances in the 2019-20 season, the Pelicans fired their head coach, which came as a surprise for Alvin himself. Alvin has already agreed to a deal with the Sacramento Kings to become the team's associate head coach.
The famous American coach has found immense fame throughout his long and successful coaching career. He has signed several multimillion dollars worth of contracts and has earned a considerable sum from his time in the NBA. All of the salaries that he received as the head coach and assistant coach for various NBA teams have helped increase Alvin Gentry's net worth.
Lifestyle And Assets
As stated earlier, Alvin Gentry has amassed a fortune from his successful coaching career and now lives a lavish lifestyle. He has lived in many cities around the States and owned multiple properties there. According to Virtual Globe Trotting, Gentry had two houses in Scottsdale, Arizona. One of the properties was put up for sale in 2014 with a $1.06 million price tag.
Frank Vogel Net Worth - Earnings As A Coach And His Salary
During his time as the head coach of the New Orleans Pelicans, Alvin resided in New Orleans. However, since he is set to become the associate head coach of Sacramento Kings, Gentry might move to California in the coming days.
Trivia
Alvin Harris Gentry was born in Shelby, North Carolina, on November 5, 1954.
He attended Shelby High School and then played basketball at Appalachian State University.
He is the cousin of NBA star David Thompson.
He has been married to Suzanne Harris since 1990.
Get More Updates In News, Entertainment, Net Worth, and Wikis In eCelebritySpy.