George Karl Net Worth - Income And Earnings As An NBA Coach
George Karl Net Worth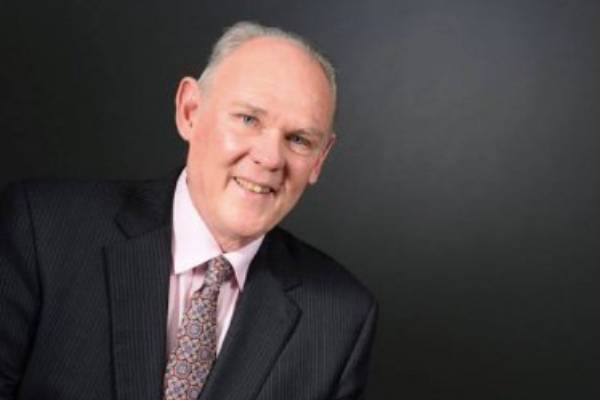 | | |
| --- | --- |
| Birth Name | George Matthew Karl |
| Birth place | Penn Hills, Pennsylvania, USA |
| Profession | Former Professional Coach and Player |
| Nationality | American |
| Zodiac Sign | Taurus |
| Hair Color | Grey |
George Karl is best known as one of the nine coaches in the National Basketball Association (NBA) to have won more than a thousand games. He is a former coach and also a former player who first joined the NBA in 1973 as the point guard for the San Antonio Spurs.
Since his rookie debut in the early 1970s, the American basketball coach has found fame and amassed a fortune from his coaching career. Unlike his playing career, which only lasted five years, George Karl's net worth has been heavily impacted by his earnings as a head coach for an NBA team.
Montrezl Harrell Net Worth - Look At The NBA Player's Salary And Contract
George Karl Net Worth And Income Source
As one of NBA's head coaches with more than a thousand game wins, the American coach has amassed considerable wealth from his coaching career. George Karl's net worth also includes his earnings as a professional player in the NBA from 1973-78.
How Much Did George Karl Earn During His Playing Career?
George Karl attended Penn Hills High School and was part of the men's basketball team there. Karl studied at the University of North Carolina and played for the North Carolina Tar Heels men's basketball team for three years till 1973.
After an amazing collegiate career, George took part in the 1973 NBA draft and was picked by the New York Knicks in the fourth round but chose to sign on to the San Antonio Spurs and played in the American Basketball Association (ABA).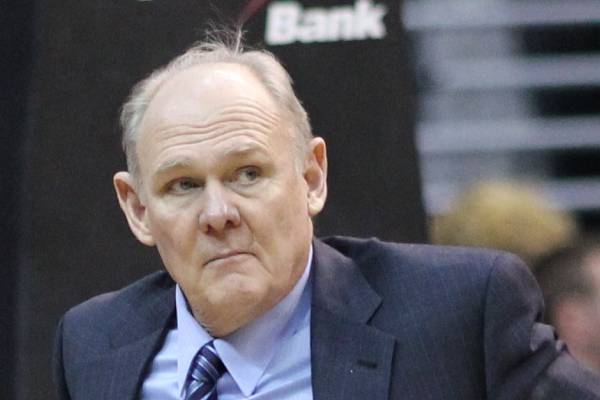 The following three years saw Karl as the team's starting point guard playing alongside George Gervin. Then in 1976, the Spurs joined the NBA, and George only got to play limited minutes. This resulted in the point guard retiring from the game in 1978. While his playing career did not generate as much success as he hoped, George Karl's net worth must have been impacted by his yearly salary.
Income From His Coaching Career
Immediately after retiring from his professional playing career, George joined the coaching staff of the San Antonio Spurs as an assistant coach. He spent two years assisting head coach Doug Moe, who has previously coached him in the same team. Karl was named the head coach for the Continental Basketball Association (CBA) team, Montana Golden Nuggets. He led the team to two CBA Finals and won Coach of the Year in 1981 and 1983.
George returned to the NBA in 1983 and became the director of player acquisition for the Cleveland Cavaliers. The following year, Tom Nissalke was fired as the head coach and was replaced by Karl. He guided the team to their first playoffs in six seasons. However, the next season did not bring similar success, and he was dismissed in March.
George Karl continued to be part of professional teams from various leagues like Golden State Warriors, Albany Patroons, and Real Madrid, but couldn't generate as much success as he had hoped. After the 1991-92 season with Real Madrid, he was announced as the head coach for the Seattle SuperSonics in 1992.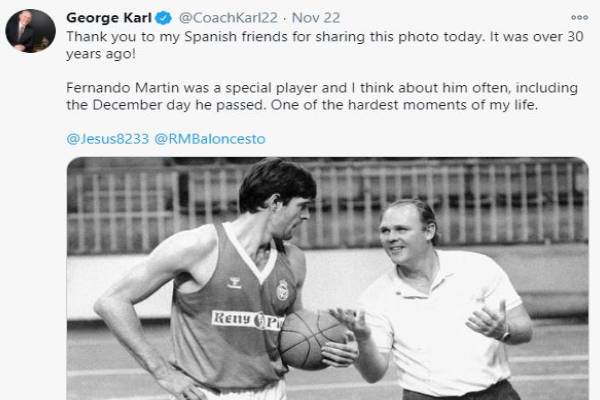 With Seattle SuperSonics, Karl generated mixed results with seven playoff appearances in seven seasons. Even after four division championships, he was dismissed from his position before the 1998-99 season. August 1998 saw George sign a lucrative contract with the Milwaukee Bucks. 
Over the years, he helped rebuild the struggling team but could not clinch any significant titles. He then left the Bucks in 2003 and took a break from the NBA scenes for a few years. George then signed on to Denver Nuggets as their head coach in 2005. He guided the team to various significant victories and even led the Western Conference All-star team in 2010. Even though the team did not win the finals, Karl was awarded a one-year contract extension worth $4.5 million.
The famous coach was with the Nuggets till 2013 and then signed a four-year, $15 million deal with the Sacramento Kings as their head coach in 2015. According to an article from Bleacher Report, he reportedly was set to pocket $1.25 million for his first season with the team and then $3.25 million in the 2015-16 season.
Due to poor performances in his second season with the Kings, he was fired in April 2016 and lost out on earning $5 million for his last two seasons with them. After this, the retired player was not picked up by any other team. However, George Karl's net worth must have been heavily influenced by the millions he earned during his coaching career which was nearly four decades-long.
Income From Book Sales
Like many other NBA stars, George Karl also published books documenting his time in the league. He released the book titled, Furious George: My Forty Years Surviving NBA Divas, Clueless GMs, and Poor Shot Selection in 2017. He also co-wrote two books with Terry Stotts and Price Johnson, which was published in 1997. Given below are those books and their respective prices:
| | |
| --- | --- |
| Books | Prices |
| Furious George: My Forty Years Surviving NBA Divas, Clueless GMs, and Poor Shot Selection | $27.70 (Hardcover) |
| 101 Basketball Out of Bounds Drills (101 Drills) | $9.99 (Kindle) |
| 101 Offensive Basketball Drills | $19.84 (Kindle) |
These books are all available on Amazon and the income from the sales has undoubtedly helped raise George Karl's net worth.
Lifestyle And Assets
George Karl has earned millions from his successful coaching career and now enjoys a lavish lifestyle. Throughout the years, he has lived in various cities and invested in properties in every city. He owned a 3,180-square-foot house in Sacramento's Arden Park which was sold for $910K in August 2016. He had purchased the property the previous summer for $870K and put up for sale with an asking price of $945K.
In addition to his Arden Park home, Karl also invested in properties in Denver, Colorado while coaching for the Denver Nuggets. In October 2016, he sold his house in the Crestmoor Park neighborhood. The house was reportedly listed for $2 million and had received offers over the asking price.
While it is unclear where he is residing currently, there is no doubt that George Karl and his family are enjoying a lavish lifestyle.
Trivia
George Matthew Karl was born in Penn Hills, Pennsylvania, on May 12, 1951.
He grew up in Pittsburgh and graduated from Penn Hills High School in the year 1969.
He was previously married to Cathy Cramer from 1977 to 1998.
He has three children, Coby Karl, Kaci Karl, and Kelci Karl. Coby followed in his father's footsteps and played for and coached teams from various leagues.
He supports the St. Jude Children's Research Hospital as he himself is a thyroid cancer survivor.
Get More Updates In News, Entertainment, Net Worth, and Wikis In eCelebritySpy.