Jeff Hornacek Net Worth - Has Got A Reported Salary Of $2 Million
Jeff Hornacek Net Worth
$12 million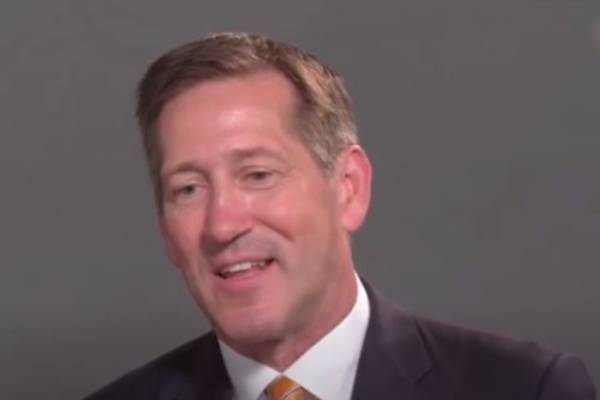 | | |
| --- | --- |
| Birth Name | Jeffrey John Hornacek |
| Birth place | Elmhurst, Illinois, USA |
| Profession | Basketball Coach and Player |
| Nationality | American |
| Zodiac Sign | Taurus |
| Hair Color | Grey |
Jeff Hornacek is a former professional basketball player and coach who currently works as an assistant coach for the Houston Rockets. He started his basketball career as a player in 1986 and has continued to find immense success in his coaching career.
The American coach has not only gained fame but also amassed a fortune from his basketball career. According to Celebrity Net Worth, Jeff Hornacek's net worth is estimated to be $12 million, which includes his earnings from coaching and playing years.
Byron Scott Net Worth - Look At The Coach's Salary And Contract Extensions
Jeff Hornacek Net Worth And Earning Source
As stated above, Jeff Hornacek's net worth of $12 million comprises of his earnings as an NBA coach. He also earned a considerable amount from his playing career, which helped increase his total net worth.
How Much Did Jeff Hornacek Earn From Playing Career?
Jeff Hornacek played for Iowa State University for four years as a point guard and guided his team to the sweet sixteen of the 1986 NCAA tournament. He led his college team to their first NCAA tournament victory since 1944. Due to these contributions, Hornacek's No. 14 jersey was retired by the university in 1991.
After graduating from college, Jeff entered the 1986 NBA draft and was picked by the Phoenix Suns as the twenty-second pick in the second round. With the Suns, Hornacek managed to play in four straight NBA playoffs and even participated in two Western Conference Finals. He earned an All-Star appearance in the 1991-92 seasons and was named the NBA Player of the Month in December 1991.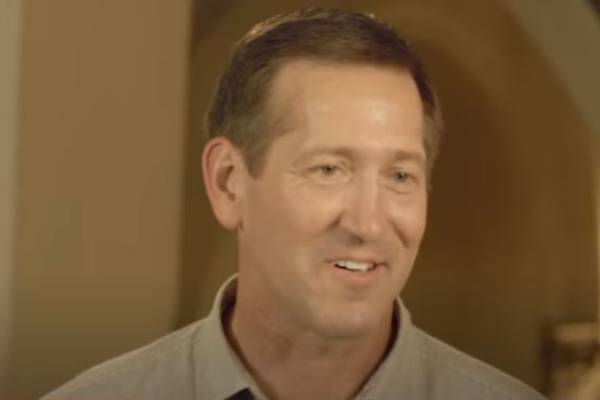 The following year, Jeff was traded to the Philadelphia 76ers and spent two seasons there. He then joined the Utah Jazz and was an essential part of the team's appearances in the 1997 and 1998 NBA Finals.  
Throughout his NBA career as a player, Hornacek managed to earn millions for his hard work. Given below are a few details about Jeff Hornacek's salary as stated by the HoopsHype:
| | |
| --- | --- |
| Team / Season | Salary |
| Phoenix Suns / 1990-91 | $1.1M |
| Phoenix Suns / 1991-92 | $1.4M |
| Philadelphia 76ers / 1992-93 | $1.6M |
| Philadelphia 76ers / 1993-94 | $1.94M |
| Utah Jazz / 1994-95 | $2.12M |
| Utah Jazz / 1996-97 | $2.39M |
| Utah Jazz / 1998-99 | $3.45M |
| Utah Jazz / 1999-2000 | $5.2M |
As seen above, the former Utah Jazz player was paid millions per season by the NBA teams. In total, the retired player earned $25.6 million ($42.61 million with inflation) in his ten years playing for the various teams. While his earnings might be small compared to the ones of current NBA players like Blake Griffin, Jeff Hornacek's net worth was heavily influenced by his career earnings as a professional basketball player.
Income From His Coaching Career
Jeff Hornacek retired from his playing career in 2000 to spend more time with his family. He then returned to NBA during the 2007-08 season as a special assistant coach for the Utah Jazz, where he helped players like Andrei Kirilenko with their shooting. He then became a full assistant coach in 2011 after Jerry Sloan, and Phil Johnson left the team.
After spending two more seasons with the Jazz, the retired player was hired as the head coach for his former team, Phoenix Suns. According to Spotrac, Jeff signed a three-year deal worth $6 million with the Suns in 2014, which resulted in Hornacek's salary to be $2 million per season.
Two and a half years after his hiring, Jeff was fired from his head coaching position due to the team's poor performances. A few months later, he was named the head coach for the New York Knicks and had reportedly signed a $15 million, 5-year deal. However, Hornacek's second tenure as a head coach did not yield satisfying results, which resulted in him being fired by the Knicks in April 2018.
While the former Knicks' head coach found much success from his playing career, he has yet to win a title as a head coach. However, Jeff Hornacek's salary as a head coach has increased throughout the years and has helped increase his total net worth.
Lifestyle And Assets
Similar to several other NBA head coaches, Jeff Hornacek has accumulated a fortune and now enjoys a lavish lifestyle. He and his wife, Stacy Hornacek, has lived in various cities throughout his basketball career and raised their three children.
The Hornacek family previously lived in Phoenix, Arizona, where they owned a beautiful mansion in Paradise Valley. Jeff and his wife, Stacy, had remodeled the house and put it up for sale after he was fired from the Phoenix Suns. They sold the mansion in 2018 for $2.99 million and has yet to reveal their new residence. Since he is set to join Houston Rockets as their assistant coach, Hornacek and his family are set to move to Houston and live there comfortably.
Trivia
Jeffrey John Hornacek was born in Elmhurst, Illinois, on May 3, 1963.
His father was a high school basketball coach and was a big inspiration for young Jeff.
He married his wife, Stacy Hornacek, in June 1986, and the pair have three children, Abby Hornacek, Ryan Hornacek, and Tyler Hornacek.
Explore more on eCelebrity Spy and get updates on Celebrity News, Wikis, Net Worth, and More.