Jerry Ferrara Net Worth - Income and Salary From HBO's Entourage and Starz's Power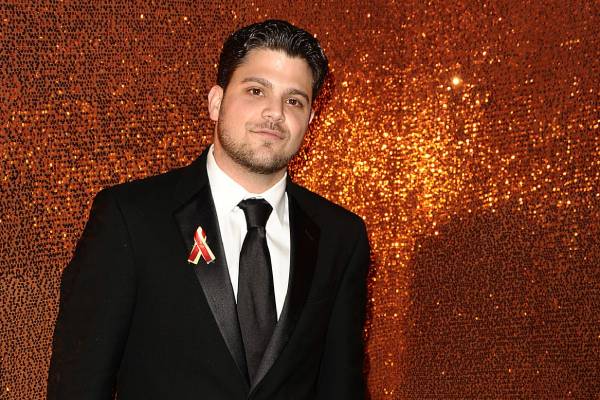 With a strong foundation in acting due to opting for theatre in college, it was pretty clear about where Jerry Ferrara was going to end up in the future. Landing a string of movies and series in two decades span of him being in the showbiz industry, he has also gathered immense popularity and fortune. As of now, Jerry Ferrara's net worth is estimated to be $10 million, thanks to his consistent involvement in the acting scene.
The gifted actor Jerry Ferrara was born on November 25, 1979, in Brooklyn, New York, the United States, but raised in Bensonhurst. He graduated from New Utrecht High School. Jerry Ferrara's wife, Breanne Racano, has been married to him since 2017, and the adorable couple is a parent to a son named Jacob Michael.
Net Worth and Sources of Income
As mentioned above, Jerry Ferrara's net worth is estimated to be $10 million, which he has acquired due to the showcase of his world-class acting in some of the big hits in both television and movie department.
Income from Television
Jerry's primary source of income has always been the revenue he received from his brilliant performance in popular television shows. One of the tv series that brought him international prominence and turned out to be probably the most lucrative one is Entourage.
Here, he starred for a whopping 96 episodes, hence, it's not hard to conclude that Jerry Ferrara's salary from the show helped him pile up his net income substantially. Not to mention, the prestigious nominations he has managed to snag from this fantastic role.
Moreover, he has also stepped in the STARZ's hit series Power alongside Michael Rainey Jr., Lela Loren, Joseph Sikora, Naturi Naughton, 50 Cent, and other well-accomplished actors like himself. But that's not the end fo it. The list expands even further when you consider all the guest appearances Jerry has made and some more roles he has reprised in pieces like Shooter, The Gentlemen's League, Grounded for life.
Joseph Sikora Net Worth - Earning As An Actor And Salary From Starz Network's Power
Income from Movies
Movie acting is also a department Ferrara excels in and has made a truckload of money from. He has starred in some massively grossing movies in the past couple of years. We put together a table consisting of the most noteworthy movies Jerry has starred in alongside their box office collection.
| | |
| --- | --- |
| Movies | Box Office Collection |
| Eagle Eye | $178.1 Million |
| Think Like A Man | $96.1 Million |
| Battleship | $303 Million |
| Lone Survivor | $154.8 Million |
Looking at these masterpieces that gathered and the fair share that must have been paid to him, we can be confident that Jerry has been hitting the jackpot. The bottom line is, Jerry Ferrara is an incredible actor and very well familiarized with the movie industry, which is nothing but beneficial to him since he gets a handsome fortune due to his well-secured spot as a movie star.
Income from Streaming
Fans must have been pretty excited when they heard that Jerry Ferrara would start streaming. He streams on twitch under the name, jerryferrara and as of now has twelve videos on his account. Games he plays on his live stream include, League of Legends, Call of Duty: Modern Warfare, Apex Legends, and other numerous popular ones.
We know, for some people, Twitch streaming is literally their bread and butter. Now, although that might not be the case for the dazzling actor, we are still confident that Jerry's income is somewhat backed by his newfound passion, streaming.
Lifestyle
Jerry Ferrara's Instagram is filled with pictures of his wife, Breanne Racano, and their newborn baby, Jacob Michael. He seems to fancy a good time with his family, whether it be traveling to someplace or a casual time together in their house. The die-hard New York Knick fan is also seen posting pictures of him hanging out with his friends and his co-stars from Power.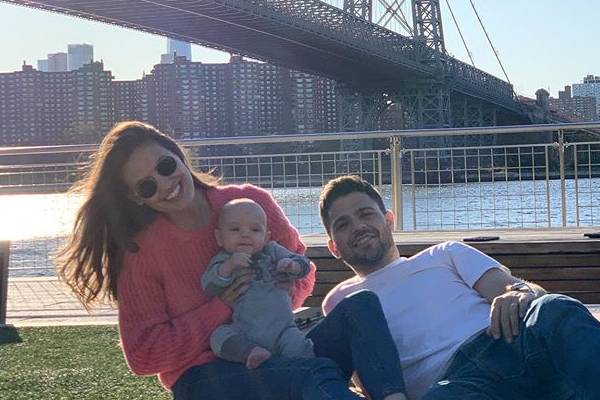 The acting prodigy used to own a '91 Thunderbird and now owns a BMW X5. Jerry Ferrara's net worth is sure to rack up, given his attractive resume and persistence in the world of acting.
Keep Up With eCelebritySpy, For More Updates On News, Net Worth, Wikis, and Articles.