Jerry West Net Worth - For His Best Season He Had Earned $90,000
Jerry West Net Worth
$55 million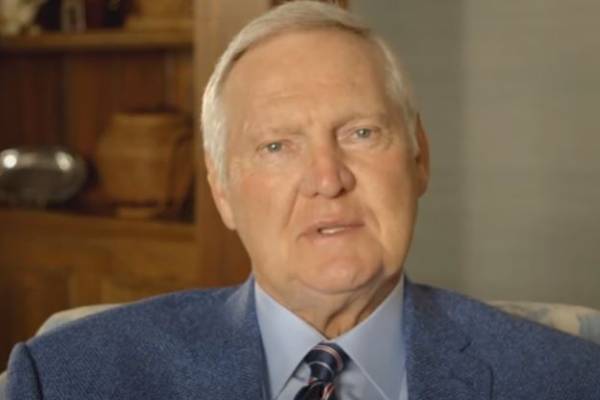 | | |
| --- | --- |
| Birth Name | Jerome Alan West |
| Birth place | Chelyan, West Virginia, USA |
| Profession | Basketball Player and Coach |
| Nationality | American |
| Zodiac Sign | Gemini |
| Hair Color | Grey |
Jerry West is one of the most recognizable retired NBA players who played for the Los Angeles Lakers his entire career. He also found much fame as the coach and general manager for the Lakers and later the Golden State Warriors. 
The former basketball player earned a significant amount from his NBA career and his time as an executive for various teams. According to Celebrity Net Worth, Jerry West's net worth is estimated to be $55 million.
Jerry Sloan Net Worth - Income And Earnings From His Career As A Basketball Player And Coach
Jerry West Net Worth And Earnings
As mentioned above, Jerry West has an estimated net worth of $55 million, which includes his earnings as an NBA player. His total income also consists of the millions he earns as the consultant for the Los Angeles Clippers.
Income As An NBA Player
Jerry West was picked by the Minneapolis Lakers as the second overall pick in the 1960 NBA draft before the team relocated to Los Angeles. He played as a guard for the Los Angeles Lakers and impressed his teammates with his defensive skills. His performances continued improving, and Jerry became the scoring leader during the 1963-64 season.
The following season, Laker's leader, Elgin Baylor, suffered a knee injury, and in his absence, Jerry took the leading role. Since then, West continued to lead his team to victories and, even in defeat, managed to keep the team spirits high. He won his first NBA Championship in 1972 when the Lakers defeated New York Kicks.
While the salaries of current NBA players cross million dollars mark, at the time, Jerry only earned several thousand per year. According to various reports, the former NBA player earned $90,000 during his best season, which is far less than what players now make. Nevertheless, Jerry West's net worth must have seen a significant increase during his fourteen years as an NBA player.
Income From Coaching And Executive Career
Few years after his retirement, Jerry West was offered to coach for the team he previously played. He joined the Los Angeles Lakers as a coach in the 1976-77 season and led the team to the Western Conference Finals in 1977. He coached the team for two more seasons but could not find as much success as a player.
West then worked as a scout for the Lakers for three years and became the general manager. During his time there, Jerry rebuilt the team and helped recruit famous NBA players like Kobe Bryant, Shaquille O'Neal, and coach Phil Jackson. Because of this decision, the Lakers won several NBA titles in the 1980s and the early 2000s.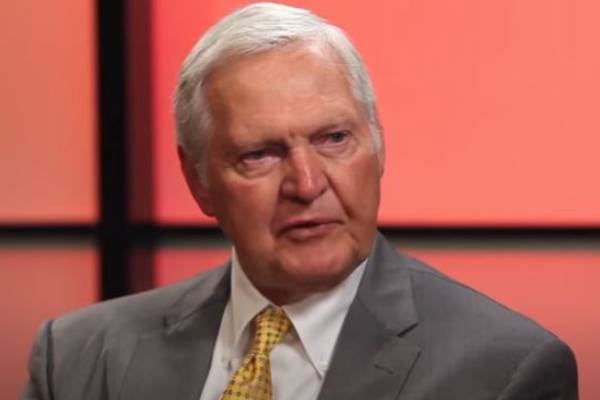 After working for the Los Angeles Lakers for years, Jerry joined the Memphis Grizzlies as the general manager in 2002. However, his time there was not as successful as his previous years and led him to join the Golden State Warriors. Under his direction, the team won their first championship in forty years. This was West's seventh title as a team executive, and his eighth one came in 2018 with the Clippers.
Currently, the retired player works for the Los Angeles Clippers as an executive board member. He reportedly earns $4 to $5 million annually for his role as a team consultant. It was reported that Jerry traded the Warriors for the Clippers because of a pay cut.
While his salary was in thousands during his time as a player, Jerry now earns millions for his work as a consultant for the Clippers. With him pocketing $4 to $5 million per year, Jerry West's net worth has seen a significant rise in recent years.
Phil Jackson Net Worth - Earning As A Former Basketball Player And Later Turned Coach
Income From Book Sales
Jerry West is regarded as one of the best players and team executives the NBA has seen and is also recognized by millions as the model for the official NBA logo. With so much history behind him, it was no surprise that the former basketball player shared his life story in an autobiography. An instant hit among NBA fans, West's book shines the light on the life lived by a legend.
Jerry West co-wrote his memoir, West by West: My Charmed, Tormented Life, with bestselling author, Jonathan Coleman. The autobiography is available on Amazon and costs $11.99 for the Kindle edition. As a New York Times Bestseller, the book's income heavily benefitted Jerry West's net worth.
Lifestyle And Assets
Jerry West grew up in a poor household in West Virginia, but after years of hard work, he lives a lavish lifestyle. West now resides in Los Angeles with his wife, Karen West, and has lived here since his career started in 1960. Throughout the years, West has owned numerous properties that showcase his lifestyle.
In March 2017, Jerry bought a four-bedroom house in La Quinta, California, from golfer Fred Couples. The house, which is located on a golf course, was built in 2008, and the NBA player paid $3.2 million for it. A year later, West sold his Los Angeles house for $2.165 million. He had paid $1.695 million for the beautiful property in 2006.
In 2019, the retired Lakers player listed his Hayward home with a price tag of $1.68 million. A few months later, the contemporary house was sold for $1.585 million. Looking at the cost price of the properties he owned over the years, it is clear that Jerry West lives a lavish lifestyle.
Trivia
Jerome Alan West was born in Chelyan, West Virginia, on May 28, 1938.
He was the second youngest among six children of his parents, Cecil Sue West and Howard Stewart.
Jerry has admitted that his father physically abused him during his childhood.
He was frail and small as a child and was benched during his first year at high school because he was short.
He won the NBA Executive of the Year Award in 1995 and 2004.
He has five sons, Jonnie West, Ryan West, Michael West, Mark West, and David West. Jonnie is married to American golfer, Michelle Wie.
He is recognized as "the Logo," since the NBA logo has his silhouette. Even though the artist behind the design confirmed it, West does not get any royalties since the NBA does not acknowledge it.
Explore more on eCelebrity Spy and get updates on Celebrity News, Wikis, Net Worth, and More.