Kanye West Running For President And Has Support From Elon Musk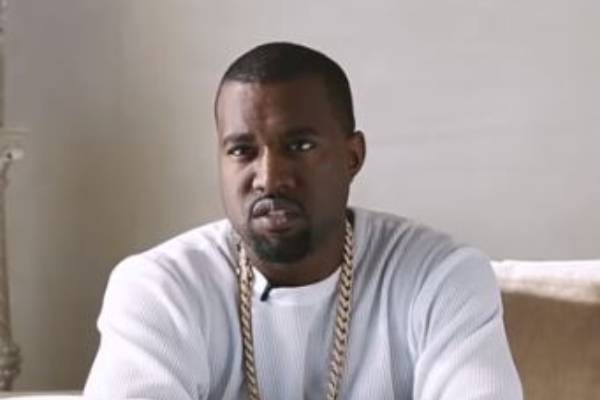 On the 4th of July, 2020 Kanye West announced that he will run for Presidency and Elon Musk says he will support the rapper.
During the 4th of July celebration of 2020, where everyone was busy celebrating independence, Kanye West took to Twitter where he announced that he will be running for President. This comment from the star received craze within an hour and received with mixed feelings. Elon Musk, however, had no doubts when he commented on the tweet stating that he would fully support Kanye West.
Kanye West Donates $2 Million And Joined Protesters In Chicago
The tweet made by the rapper stated that the promise of America by trusting God, unifying vision, and building the future must now be realized. He continued stating that he will be running for President which was then followed by the US Flag and the hashtag "#2020VISION". In the same post, Elon Musk commented saying that he would give his full support to  Kanye.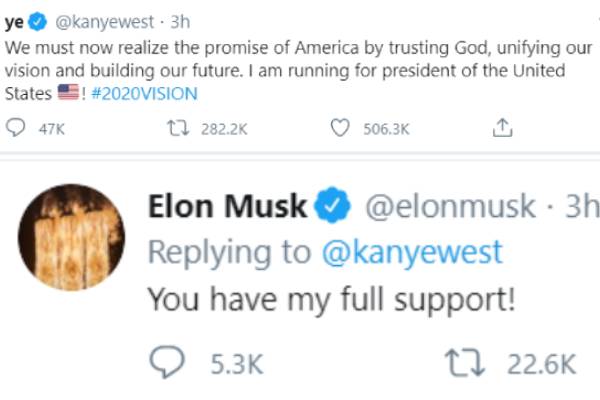 Kanye West, who has also reportedly shown his support for Donald Trump, had his comment received with mixed feelings. Some have been questioning whether Kanye will be appearing for election this year or the previously mentioned plan of running in the election on 2024. Some joked about making Elon Musk his Vice President while some even doubted this to be a ploy to get trump re-elected by splitting votes in Donald Trump's favor. On the other hand, a huge number of fans continued to support Joe Biden, who acted as the Vice President for the 8 years of Barack Obama's Presidency.
Questions, however, continue to rise with doubts regarding the rapper filling in the official paperwork and appearing on state election ballots merely four months before the set election date of November the 3rd. A few days before making this statement, Kanye West had also met up with the Tesla founder which has been said to have been a meeting of minds, now speculating to have been to discuss the elections.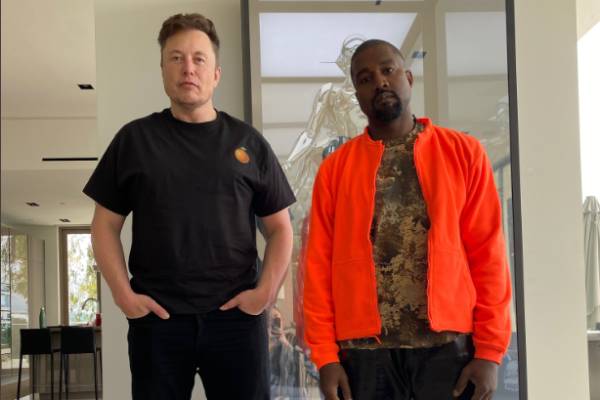 At the moment, even though Kanye West has voiced his decision, it is still unclear as to whether it will actually be happening this year or in the next elections. Kanye West had revealed his support for Donald Trump back in 2018 before meeting with Trump himself sometime later while wearing the red 'Make America Great Again' hat.
Questions continue to rise as time passes, and fans hope that their doubts are cleared as soon as possible. 
Get More Updates In News, Entertainment, Net Worth, and Wikis In eCelebrity Spy.